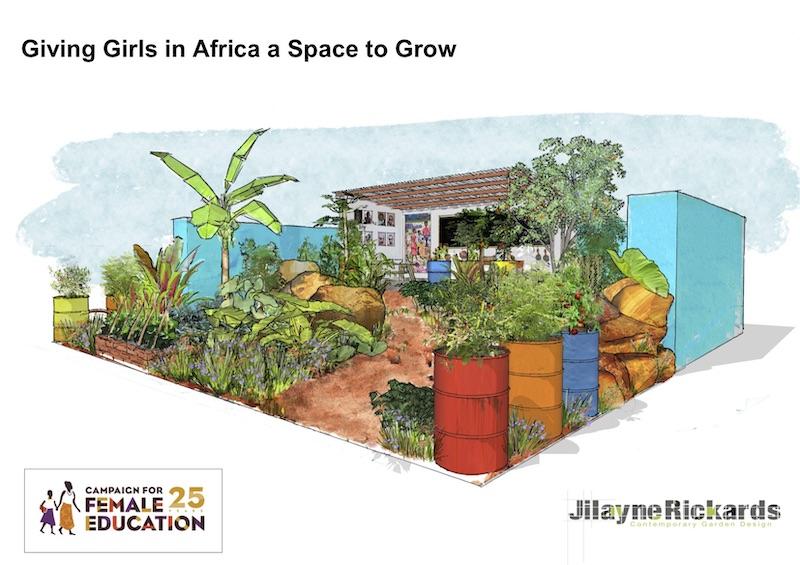 BALI member to design CAMFED Garden at Chelsea
18 Apr 2019 | Flower Show
CAMFED (Campaign for Female Education) are looking to raise their public profile with their first ever Chelsea Flower Show garden, and to promote their #SeeGrowth campaign.
BALI Registered Designer Jilayne Rickards designed the garden which is based on CAMFED's commitment to supporting girls through education in sub-saharan Africa, and the success story of one of the women who received help and now runs her own thriving agricultural business.
The garden will be bold, colourful, vibrant and exuberant with unusual edible crops from Zimbabwe, solar energy, high yield water efficient growing bed, recycled materials and filled with items sourced in Zimbabwe including artwork painted by school children.