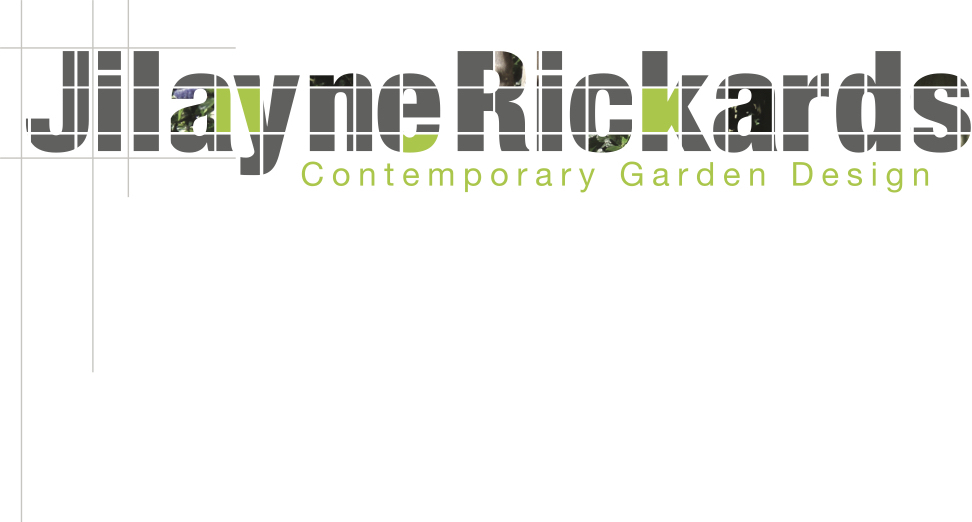 Registered Designer
Greater London, N2 9NS studio@jilaynerickards.com 07801 946878 www.jilaynerickards.com

Search again
About Rickards, Jilayne (MBALI)
Independent, professional garden design practice based in North London delivering creative gardens and solutions to clients, architects and developers in London and the Home Counties. Registered Member of the Society of Garden Designers and creating beautiful and charismatic gardens since 2000. Consultancy service available.
Areas covered
South Thames, North Thames, East Anglia, International
Types of work undertaken
Design Facility (unlimited)
Domestic (unlimited)
Commercial (unlimited)
Disabled/Historic Gardens (unlimited)
Projects
Chelsea Flower Show 2019 - The CAMFED Garden
The CAMFED garden was a bold and truthful representation of rural Zimbabwe with strong messaging of female empowerment to vulnerable school girls. I wanted to do something different at Chelsea and this was a brave scheme that paid off well, being awarded a Gold medal by the judges and People's Choice in the Space to Grow Category.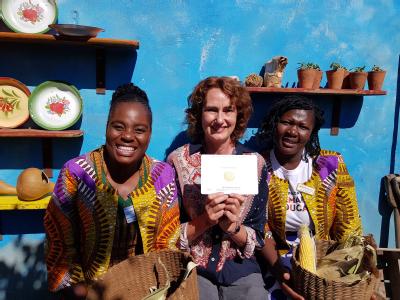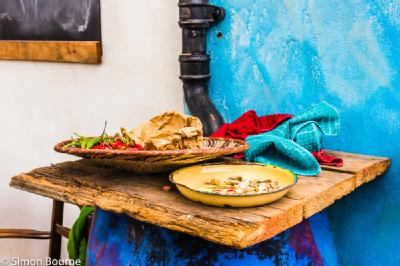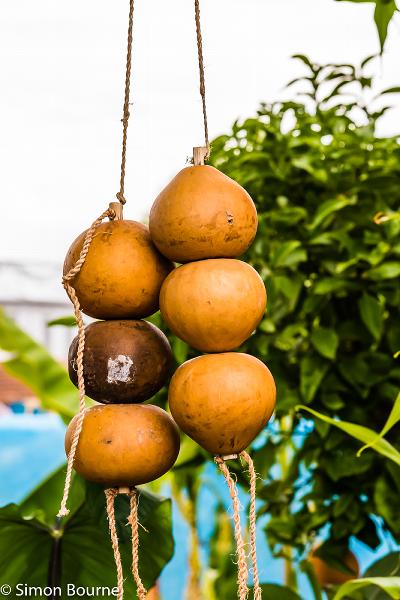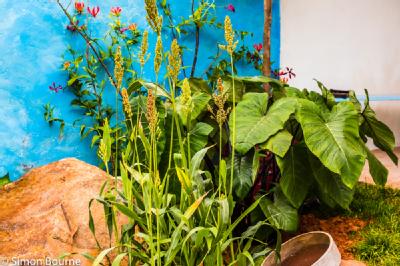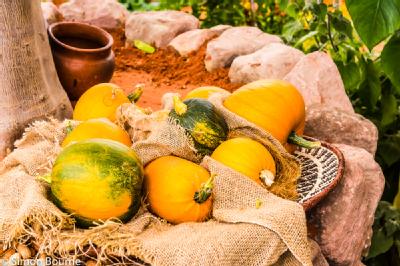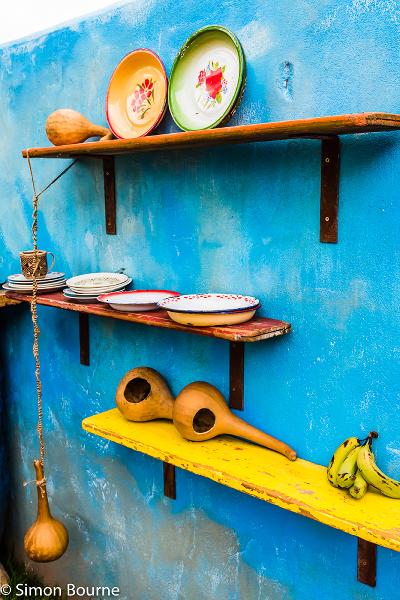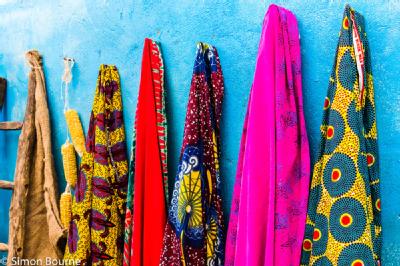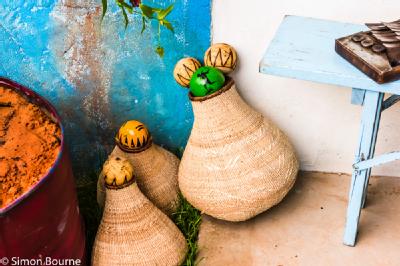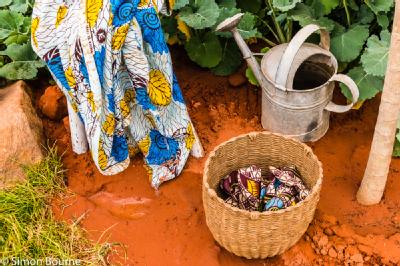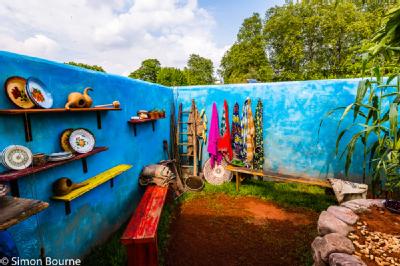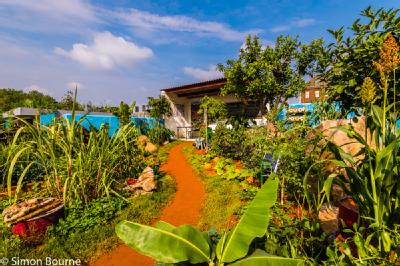 Shady Town Garden
I was appointed as a consultant to address the planting scheme for this existing layout and worked closely with the client to achieve her ambitions. She wanted a relaxed feel to the garden and I designed a scheme of purple, whites, blues and greens to reflect this. Gardening on clay soil in the shade is often challenging but with some thought it can have spectacular results too - shade planting is without doubt the most relaxing of planting schemes.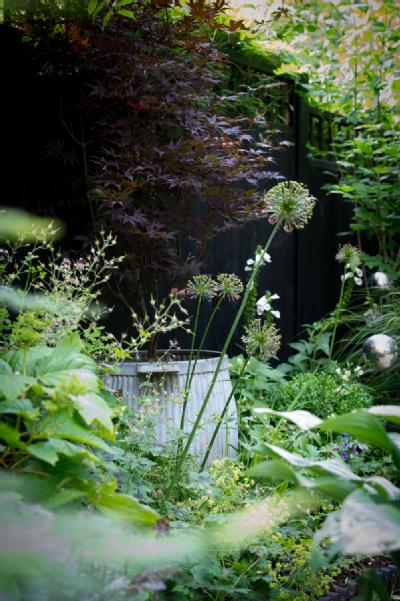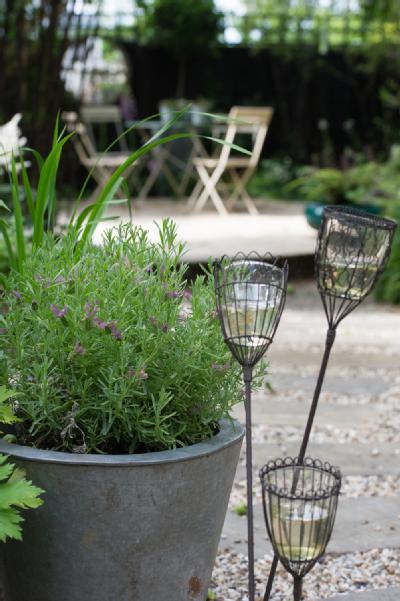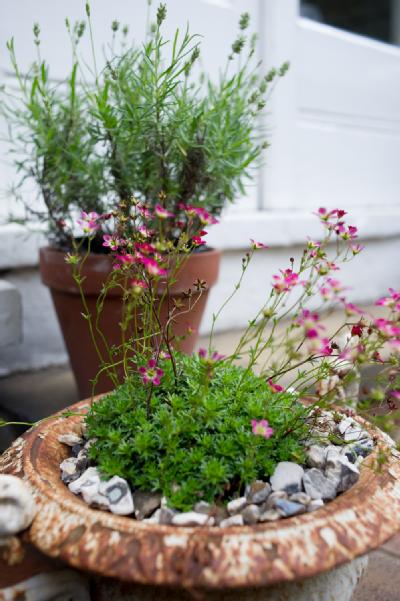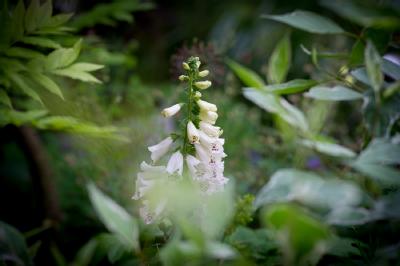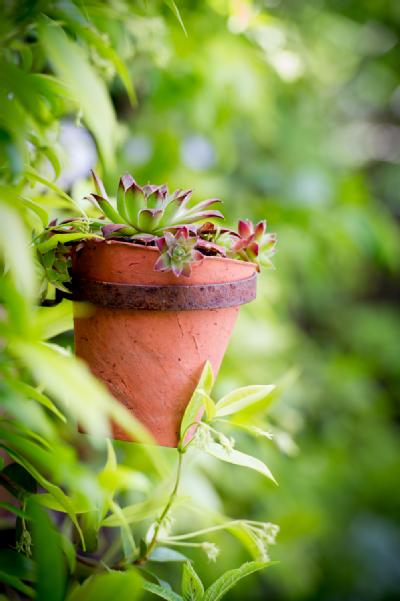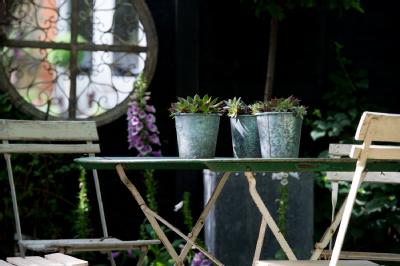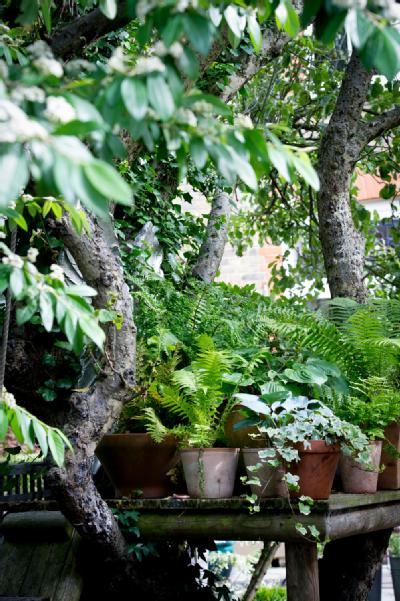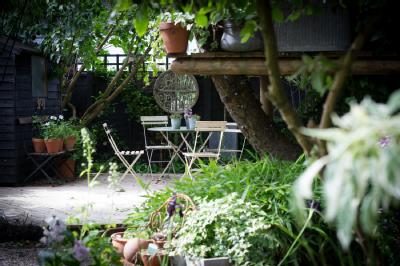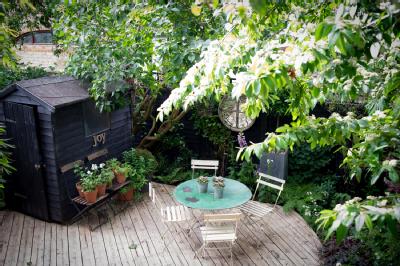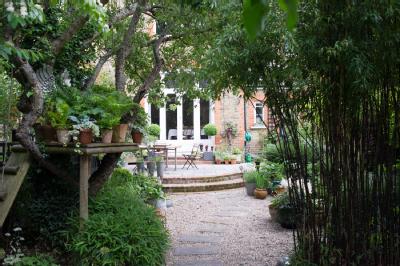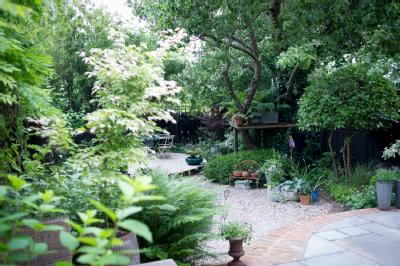 Urban Contemporary Garden
High end, chic, contemporary front and back gardens to allow for entertaining space for parties and family whilst also being an intimate garden. Level changes, water feature, bespoke corten steel art and a strong year round planting scheme earned this garden a BALI Award 2018.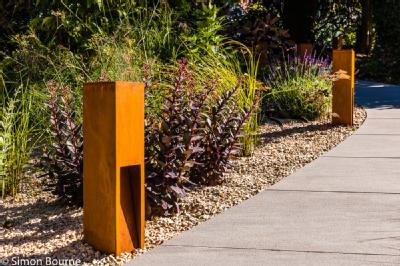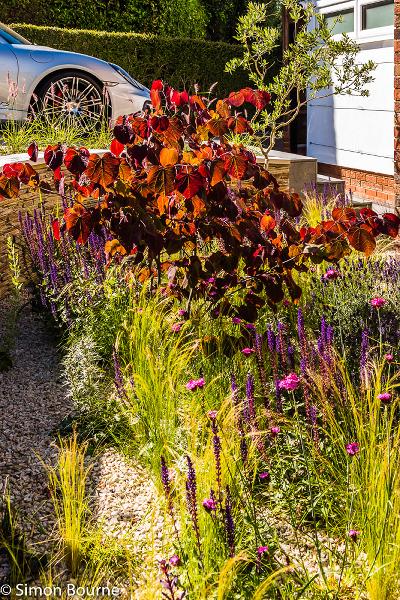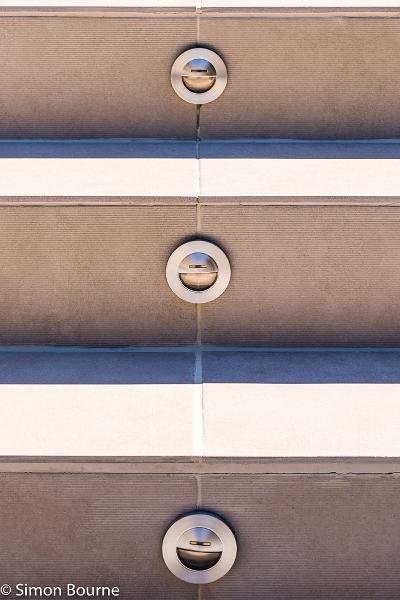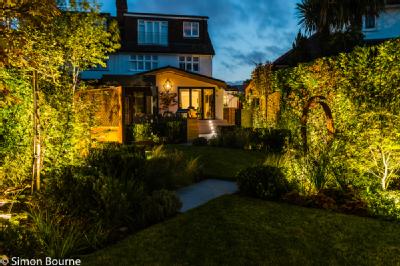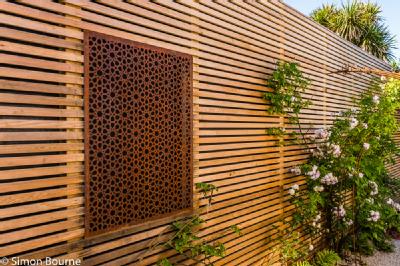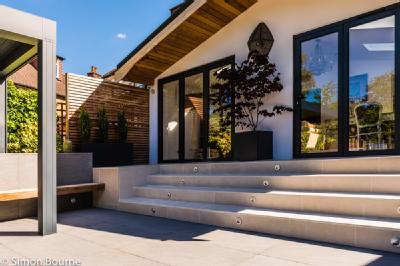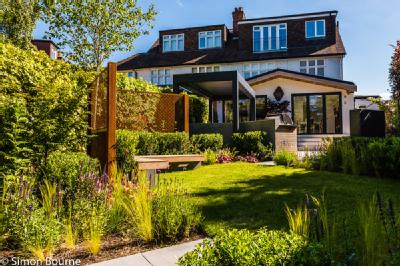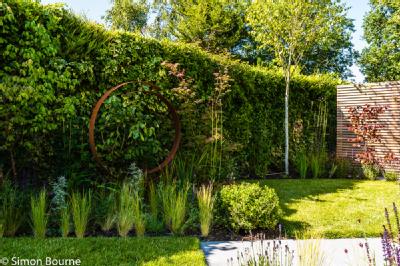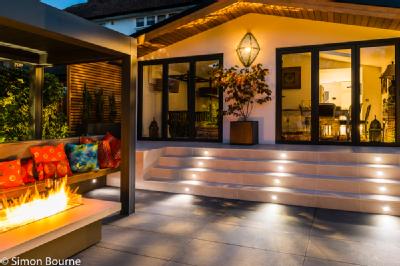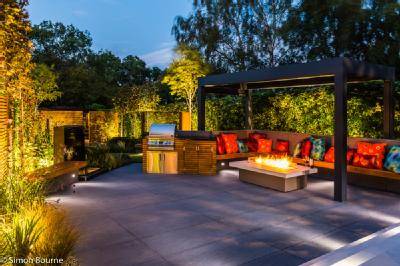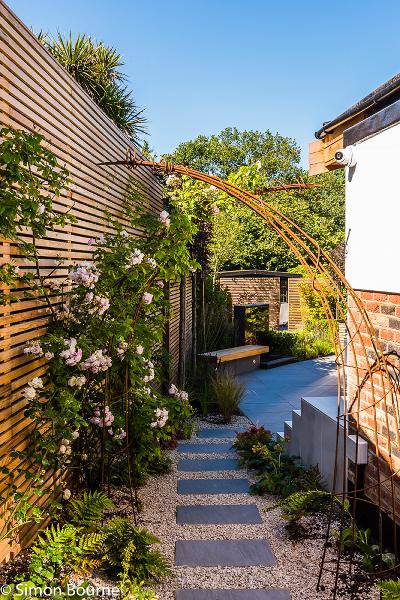 Courtyard Kitchen Garden
The client asked for an attractive courtyard garden with ornamentals and edibles as part of their larger garden. The strong layout provides a sound backdrop to the planting with the use of natural and locally sourced materials to complete the look.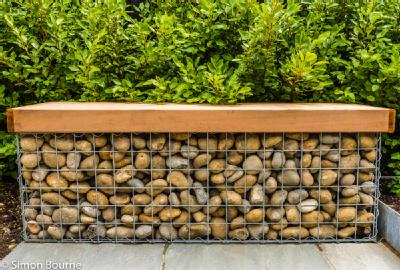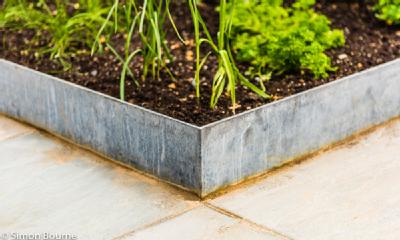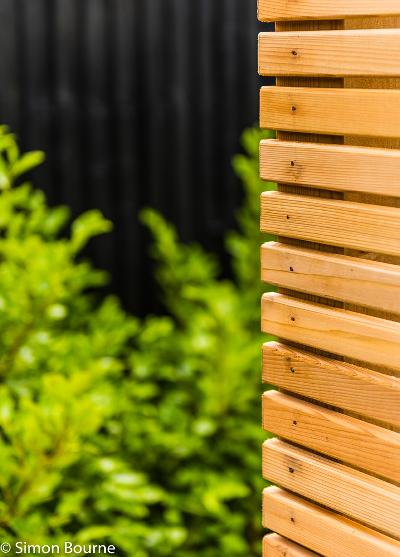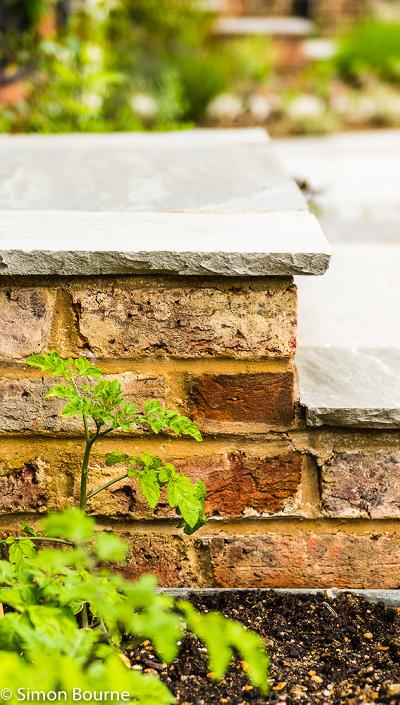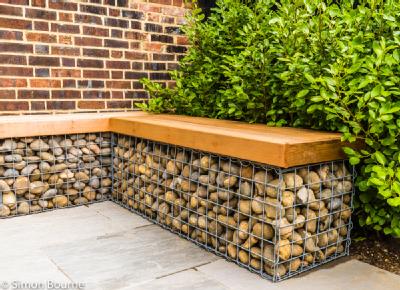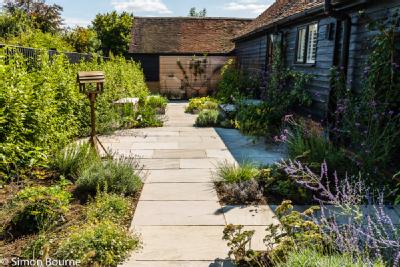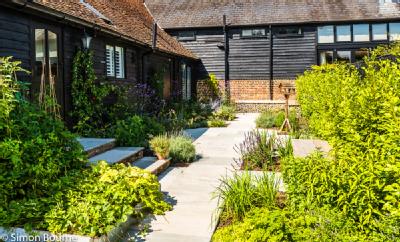 Contemporary Back Garden
I was appointed to re-design the planting scheme for this existing contemporary design. The planting had failed and I installed a new scheme to better reflect the strong lines of the hard landscaping. The client wanted a slight Japanese twist to the planting with year round interest. Lots of structure was used to give a low maintenance appeal with a little bit of long lasting herbaceous for a splash of seasonal colour here and there.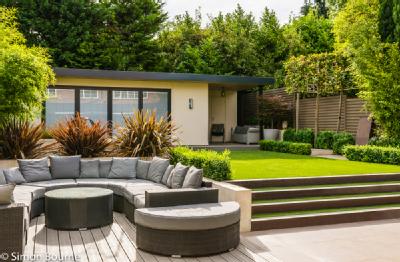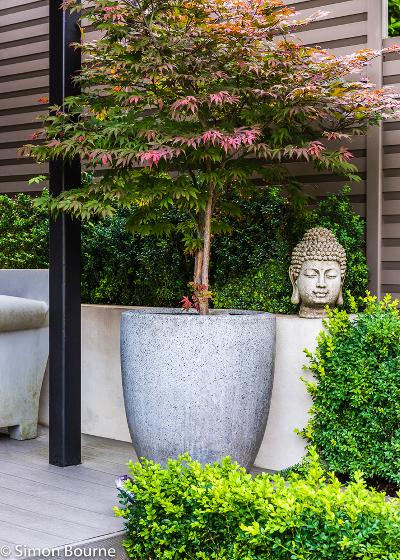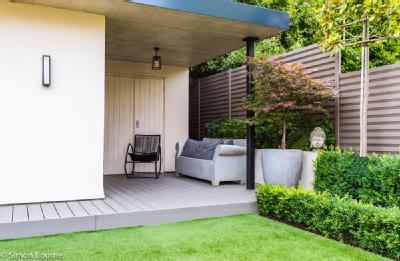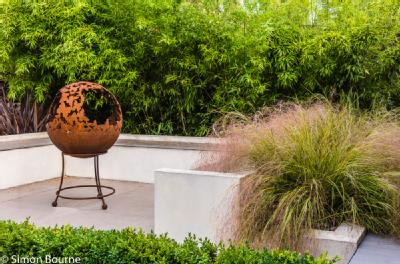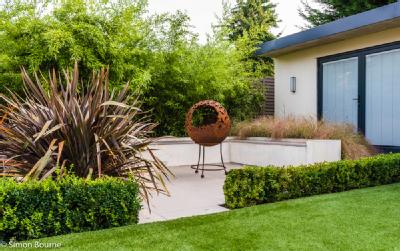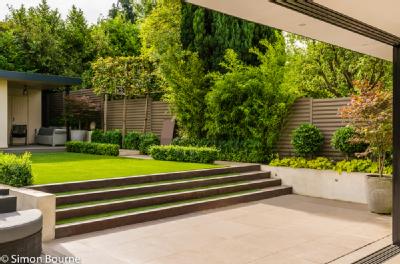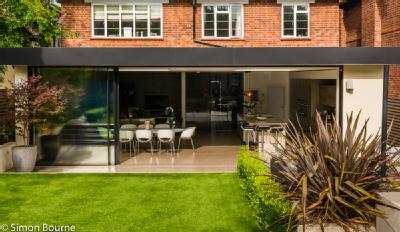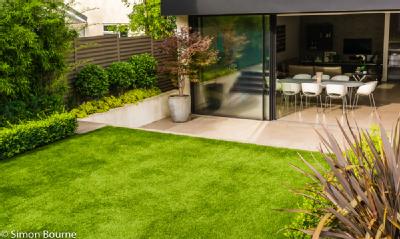 Wildlife Garden
Wildlife friendly is the theme of this garden as it was the top priority of the client to support a wide a range of wildlife as possible. A dense native hedge was included to shelter the site from the searing wind and to provide privacy and a nesting/feeding site for birds. Nectar rich plants were selected to provide food for bees and a natural pond was included for frogs, newts and other pond life.