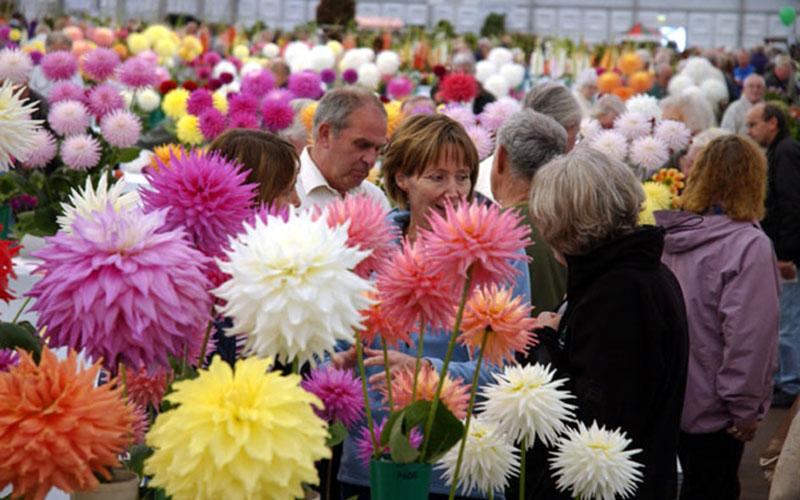 2020 Harrogate Spring Flower Show cancelled
17 Mar 2020 | Flower Show
Organisers of the 2020 Harrogate Spring Flower Show have today announced that, due to the threat of coronavirus (COVID-19), the event has been cancelled.
Following yesterday's (16 March 2020) Government recommendation for wholescale social distancing and the withdrawal of emergency support for mass gatherings, show organisers have decided to call off the event, which was to take place from 23 – 26 April at the Great Yorkshire Showground.
Show Director Nick Smith said:
"Widespread social distancing is now being strongly recommended and we believe that it would be in the best interests of our visitors and exhibitors to cancel the event. The safety of all of those who support the show is of paramount importance to us and we believe, with great sadness, that this is the best course of action to give both clarity and security to our valued customers.
"We would like to take this opportunity to thank everyone for their continued support of Harrogate Flower Shows and to wish them and their families well during this unprecedented and difficult time."
Ticketholders will be offered either a refund of the ticket price paid or tickets for the Harrogate Autumn Flower Show, which is due to take place from 18 - 20 September 2020 at Newby Hall & Gardens. Exhibitors who booked stand space at the spring show will also be issued with a refund.
For details about how to claim a refund or swap to autumn tickets, please go to wwww.flowershow.org.uk