The BALI National Contractors' Forum is the UK's leading landscape contractor and grounds maintenance group.
The BALI-NCF is made up of over 10 of the UK's largest landscape contractors and grounds maintenance providers whose responsibility it is to support BALI by lobbying important issues and address key challenges within the land-based sector.
The BALI-NCF continues to expand its membership and the group readily welcomes larger main landscape contractors and smaller sized landscape contractors who have national aspirations.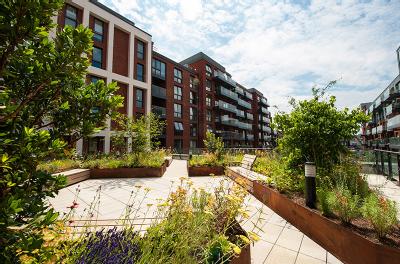 The BALI-NCF group has been supported by BALI since 2012 and has since gone on to establish several significant processes and directives, including;
Improved contract procurement processes which were beneficial to both the service provider and key stakeholders who use the facilities provided.
Helped increase 50k limit when towing trailers without a Taco installed in the towing vehicle.
Helped highlight the risks associated with working on embankments and implemented ways to safely maintain steep slopes.
Invited to contribute to Chapter 2 of the Low Pay Commission (LPC) 2016 Report to Government on the impact of the National Living Wage.
Facilitated an 'industry first' Green Spaces seminar which clearly demonstrated the commitment of local authority officers and their service delivery partners to work together to find effective solutions to the crisis facing our parks.
Joined forces with Parks for London to share how innovation and best practice successfully employed by other industries could be harnessed to tackle our own specific challenges.
Published Guidance Notes surrounding the governance relating to rebated red-dyed diesel.

Developed and implemented, in partnership with STIHL, national Train-the-Trainer sessions implementing best in class hedge trimmer training.
The BALI-NCF's primary objectives include;
Continue to promote and publicise the importance of the BALI-NCF nationwide.
Achieve a meaningful presence at a select and manageable number of relevant industry forums each year.
Champion three to five specific issues at the above forums per year.
Be recognised by the industry (customers) as their preferred reference point for all issues relating to grounds maintenance and landscaping.
Issue a minimum of two electronic newsletters per year to members.
Host focus/discussion groups as and when required and relevant.
Becoming a BALI-NCF member is free and available to any BALI Registered Contractor member. There is an additional charge for DSO members. If you are a BALI Registered Contractor and would like to join the BALI-NCF group please contact BALI's Senior Membership Officer Emily Feeney or call +44(0)24 7669 8658.