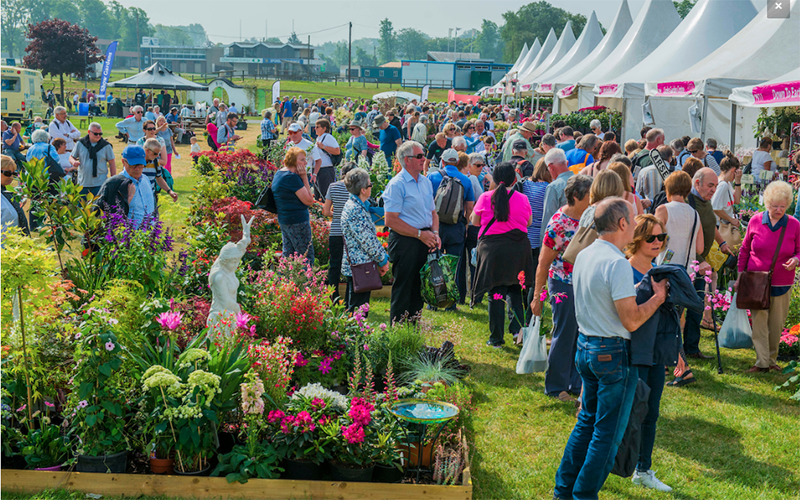 Time to party with BALI at Gardening Scotland 2019
08 May 2019 | Flower Show
The British Association of Landscape Industries (BALI) will be attending Gardening Scotland 2019 to sponsor BALI member Lynn Hill of Lynn Hill Garden Design's Show Garden design, 'The Garden Party' and will be giving an inspirational talk about why the public have chosen a BALI professional for over four decades.
BALI's Marketing and Communications Manager Darren Taylor will be giving an encouraging talk on avoiding the perils and pitfalls of hiring an unqualified tradesperson and why, for over four decades, the British public have been choosing BALI members to deliver exceptional landscaping projects, including expert design, build, maintenance and supply.
As well as the talk, BALI will be sponsoring the 'The Garden Party', designed by Lynn Hill Garden Design and working with CED Natural Stone, Endrick Landscapes, Ashlea and Gardens by Water Gems, to unveil the celebratory garden at Gardening Scotland 2019 as part of the show's 20th anniversary.
Teaming up with The Old Curiosity Distillery, the UK's first working gin botanical garden, the garden will play host to an array of glorious stand-out showpieces, including a Rosso Dotto cocktail bar featuring a Caithness stone bar top and Italian glass sides, plus, golden quartzite sculpts and stone and corten steel screens. CED's Nero Santiago porcelain paving, a contemporary range which is both elegant and sumptuous underfoot, will be used in the garden and a James Parker vortex slate statue will stand to attention at the entrance.
The garden is being constructed by a regional team of award-winning and highly-skilled landscape contractors, including some that have previously won a prestigious BALI National Landscape Award, with most of the hard landscape materials sourced by BALI Registered Affiliate member CED Stone Group, masters of natural stone.
To book your space visit Gardening Scotland 2019.