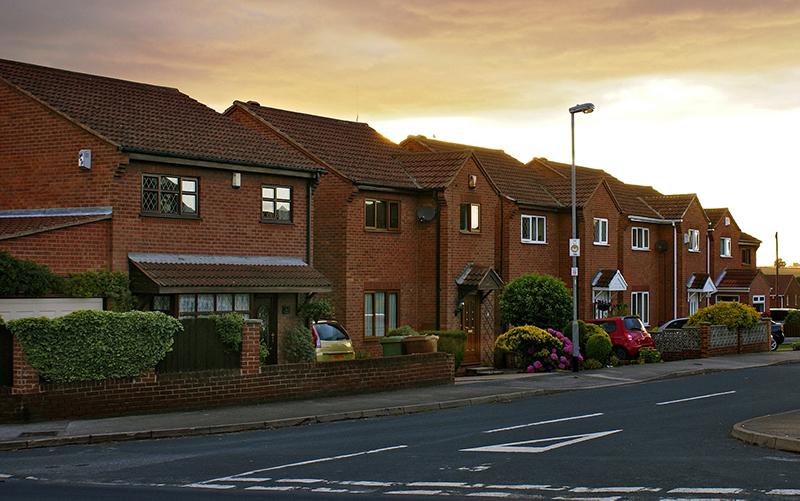 Challenges facing front gardens in the UK and America
10 Jun 2021 | Technical News
Most of us welcomed the warmer, sunnier weather that started at the end of May; contractors celebrated the favourable working conditions whilst the public embraced COVID rules allowing groups to meet and enjoy green spaces.

But as most of the UK enters the third week of sunny weather with no rain, thoughts turn to the use of water to keep plants flourishing and the lawn green. Whilst water butts help reduce reliance on mains water for domestic users, prolonged periods of warm, dry weather quickly consume reserves and inevitably mains water is used as a last resort to save vulnerable pots!

Whilst summer droughts are not a new phenomenon, research suggests climate change is likely to result in higher summer temperatures and prolonged periods without rain. Combined with burgeoning urban populations and a greater number of homes, the pressure on water will only increase in the future.

In terms of pressure on water supplies, some towns and cities in North America have already reached the stage where use of mains water for gardens relative to other uses such as industry or agriculture has been challenged. In 2015 cities such as Las Vegas, Austin, Texas, along with regions in California started funding schemes which sought to replace turf in domestic gardens with alternatives as a way of achieving long-term reductions in water demand. Turf was targeted specifically, due to research suggesting home owners used the most water to ensure grass remained green throughout the summer.

The initiatives presented by local authorities and water companies encourage either the total or partial removal of lawns in exchange for alternatives such as trees and shrubs, but also inorganic materials such as bark, gravel or artificial turf. Landscape contractors, who can file for the rebates on behalf of the homeowner, offered templates from which participants of the scheme could choose.

Despite the significant investment and uptake, limited research has been carried out to assess the effect of the initiative in terms of water reduction, but also the effect of alternative garden styles on the environment and water use.

Whilst the average size of front gardens in North America is larger than in the UK (10m x 10m vs 7m x 8m respectively) and no such initiative for removing lawns has been discussed in the UK, research in the UK suggests front gardens in the UK face a different challenge: being paved over.

Research released in 2015 by the RHS in their Greening Grey Britain report suggests plant cover in front gardens has decreased by as much as 15%, and when the report was written one in four UK front gardens were completely paved over and nearly one in three front gardens has no plants. Based on the trend observed between 2005 and 2015 this figure is now likely to be higher.

Whether increased awareness of the environment will encourage homeowners to re-introduce plants to their front gardens remains to be seen. Whilst increased car ownership has driven paving of front gardens to an extent, plants have been removed from many areas due to ease of maintenance and perceived appearance.

Further reading:
RHS Gardening in a changing climate report
RHS Greening Grey Britain report
Evaluating the effects of turf replacement programmes in Los Angeles