This page highlights the importance of risk assessment management and why businesses should be encouraged to carry one out.
Following a member query earlier this week (February 2020), this article focusses on the importance of risk assessment.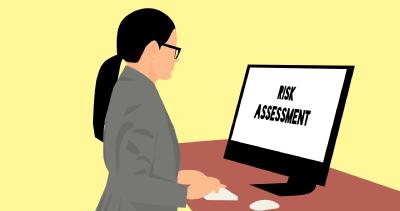 The management of risk required by employers depends on the size as well as the nature of their business. Business owners are permitted to manage risk themselves or appoint a competent person to do it on their behalf.
Employers are required by law to protect employees and third parties from harm. The Management of Health and Safety at Work Regulations 1999 requires employers to undertake the following as a minimum:
Identify the hazards that could cause injury or illness in your business
Identification of hazards should include consideration of aspects such as
How operatives work
What plant and equipment is used
What chemicals and substances are used
What work practices exist, considering both safe and unsafe scenarios
Reviewing historic near-miss and accident records may help when identifying hazards. Consideration should also be given for both routine and one-off operations and for each hazard how employees, contractors, visitors and members of the public might be harmed.
Evaluate the likelihood that someone could be harmed and the severity of this risk
Once risks have been identified, employers must evaluate how likely it is that someone could be harmed and how serious it could be. Specifically,
Who might be harmed and how
What action is required to control the risks
Who needs to carry out the action
Eliminate the hazard if possible, and if not, control the risk
Is it possible to eliminate the hazard altogether?
If it is not possible to eliminate the hazard, what further controls are required to carry out the job safely? i.e. redesigning the job, reduce exposure to materials or a process, providing personal protective equipment
Whilst it is not necessary for employers to eliminate all risks, it is essential measures are taken to do everything reasonably practicable to protect people from harm. The test for reasonableness is calculated by weighing the level of risk against the money, time and trouble required to remove the risk.
Employers with more than 5 employees are required to record risk.
It is important for managers to review risk assessments periodically to ensure they remain relevant.
BALI has provided members with 150 generic risk assessments that can be accessed by contacting BALI's Technical officer, Owen Baker, on owen.baker@bali.org.uk or call +44(0)24 7669 0333. If you would like to become a member and access the documents on this page please make an enquiry today.