The law requires employers to protect employees and others from harm. This assessment of risk is critical to safe business practice.
COVID-19 update
As lockdown restrictions continue to ease, BALI members who have not already done so maybe considering re-opening offices or bringing furloughed employees back to work. BALI wishes to remind all members of their legal responsibility to protect their employees and third parties both within the office and whilst on site. A risk assessment should be carried out by all businesses, to assess what adjustments must be made to working practices. Despite the number of COVID-19 cases falling, it is not yet business as usual.
BALI offers members COVID-19 risk assessment templates, designed to help businesses identify which areas of their operations require adjustment to ensure the safety of their workers and third parties. All BALI risk assessments are available on the recently-updated risk assessment table below, which contains risk assessments and method statements for all types of landscape operation.
Government website working guidance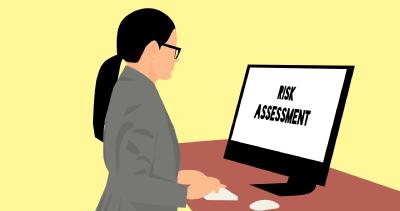 The Management of Health and Safety at Work Regulations 1999 requires employers to protect their staff and third parties from harm. As a business owner, the minimum you are expected to do is:
Identify the hazards that could cause injury or illness in your business
Evaluate the likelihood that someone could be harmed and the severity of this risk
Eliminate the hazard if possible, and if not, control the risk
Whilst it is not necessary for employers to eliminate all risks associated with their business practices, it is essential that measures are taken to do everything reasonably practicable to protect people from harm. The test for reasonableness is calculated by weighing the level of risk against the money, time and trouble required to remove the risk.
For most small and medium-sized landscape businesses, risk assessment is a straightforward process and does not require the person undertaking the risk assessment process to possess any additional training or qualifications.
To assist members in developing their own safe working practices, BALI offers two risk assessment templates, each suited to different landscape businesses:
Single Table Risk Assessment
Suite of Risk Assessments

Suited to smaller businesses completing multiple domestic projects of a similar nature.

Contents:

Introduction to risk assessment
Risk assessment and method statement document

Suited to businesses completing a wide variety of construction or grounds maintenance projects including work for commercial clients.

Contents:

Guidance document
Inventory
Blank template
51 risk assessment and method statement documents
COVID-19 risk assessment
If you would like to become a member and access the documents on this page please make an enquiry today.