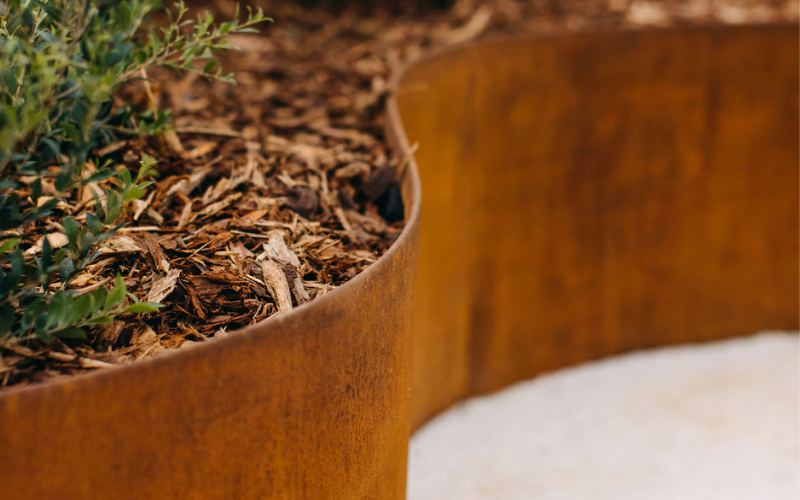 The new unique garden edging system from Straightcurve
20 Apr 2022 | BALI Member News
Straightcurve's steel garden edging systems are now available in the UK for both the DIY and professionals market. The range, originally founded in Australia, is already a firm favourite with garden designers and landscapers in the USA, Norway, and the Netherlands.
Founded by a landscaper and a mechanical engineer, Straightcurve offers a great understanding of the things landscapers come up against and are looking for. The team also understands how to realise that through sophisticated manufacturing techniques. The combined insights & skillsets of the founders have resulted in engineered garden edging, planters, and raised bed products that are unrivalled, both in ease of use, and design, as well as cost.
The systems include 'Flexline', the flexible yet incredibly sturdy system making it unbelievably easy to work with. No other metal garden edging product flexes so evenly, giving a perfect result every time with so little effort. And for those structured, straight lines, you can't beat our Rigidline and Hardline range. With in-ground and above ground solutions for all of our products, you're limited only by your imagination.
The benefits to those in the professional sphere of gardening, garden design, and landscaping know no bounds. Straightcurve offers a high-quality finish without the need for highly skilled workers (i.e. no welding required). These systems can be installed three times faster than other options, and as we all know projects that are delivered quickly, in turn, enable businesses to grow quickly! The modular systems can be adapted to the specific requirements on site.
With stock available in 72 hours from the UK warehouse, find out more from the Straightcurve website.