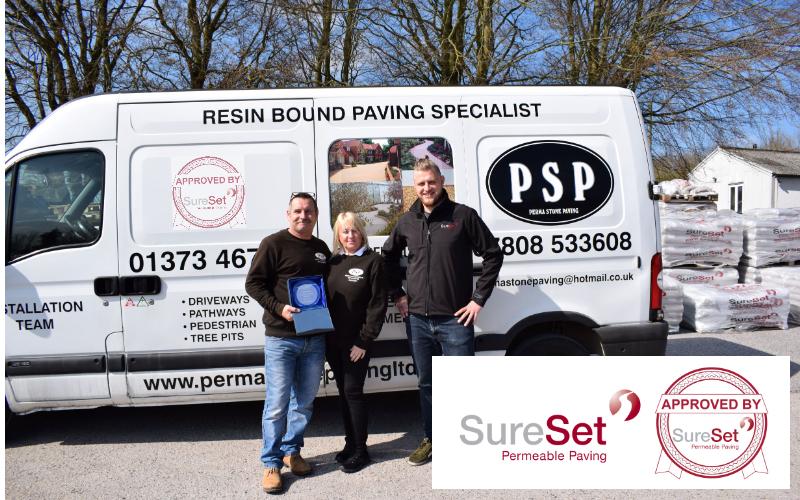 SureSet Annual Awards now open for 2021
10 Mar 2021 | BALI Member News
Every day resin bound projects are being completed by talented and dedicated installers across the globe and SureSet would like to recognise some of the achievements with an annual award that has been running since 2016.
There are six respected award categories to aim for, all judged by SureSet Head of Sales and Company Directors, who ensure honesty and accuracy in our awards process.
In addition, installers that have shown 'Outstanding Achievement' also receive a certification.
Based on a set criteria – most importantly, customer feedback – SureSet has been recognising installers efforts and have nominated Perma Stone Paving as their UK Approved Installer of the Year and HiSkin as the Global Partner of the Year. All winners can be viewed on the SureSet installers blog page.
Alasdair McMillan, Head of Sales, said:
We enjoy a great working relationship with our Approved Installers and wanted to recognise their continued support and loyalty to SureSet.
SureSet wants to give the resin bound industry a competitive edge and ensure approved partners and installers have every opportunity to shout about their business and success.