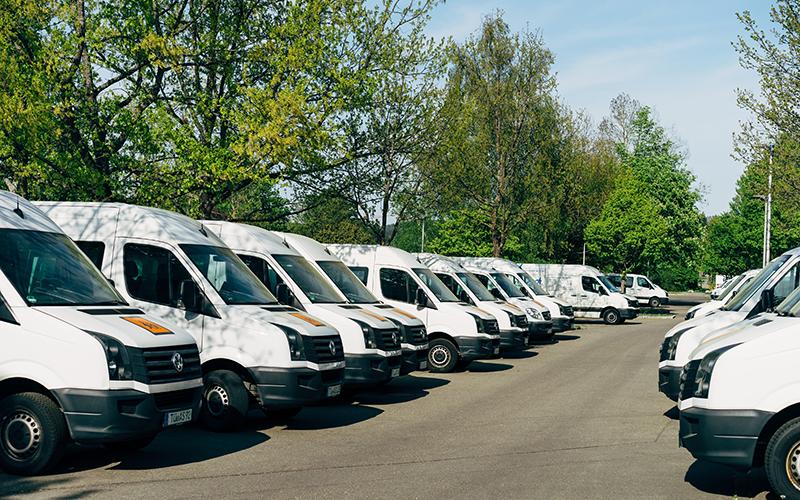 Our Association partners with Driving for Better Business
13 Oct 2021 | Technical News
The Association is proud to announce it has become a Strategic Partner with Driving for Better Business (DfBB), a government-backed National Highways programme helping employers reduce work related road risk.
Leaders of the DfBB initiative invited the Association to become strategic partners due to the landscape industry's reliance on light commercial vehicles for operations - but also their poor track record during road-side checks.
National Highways advises recent campaigns targeted at commercial vans have revealed the following trends:
- Two thirds of vans stopped at the roadside by the DVSA have a serious mechanical defect
- 40% of vans are prohibited from continuing their journey during roadside checks.
- Half of all new vans fail their MOT at first attempt
The Association recognises its role as an important influencer of businesses who need to manage work-related driving, and this partnership with Driving for Better Business represents a commitment to sharing resources, expertise, support and thought leadership and the promotion of the values of the Driving for Better Business programme within the landscape sector.
Over the coming weeks the Association will share material generated by Driving for Better Business, which is hoped will ensure members understand their responsibilities associated with operating vehicles for business and improve road safety in the landscape sector.
In addition to this, DfBB have generated a Van Driver Toolkit website specifically for Association members and their employees. This site contains a wide range of information for drivers and their operator including:
Licensing
Fitness to drive
Driving safely
Restrictions
Smarter driving
Seasonal driving
Further reading:
Driving for Better Business website
Van Driver Toolkit website