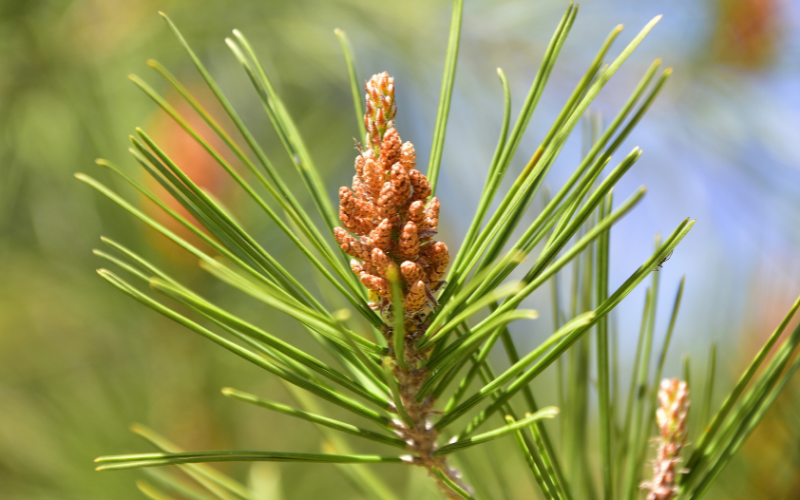 Legislation introduced in response to Pine Processionary Moth interceptions
04 May 2022 | Technical News
The Government has announced the introduction of emergency legislation in response to interceptions of Pine Processionary Moth in GB earlier this year. This legislation amends import requirements for Cedrus and Pinus trees brought into Great Britain, and came into force on 29 April 2022.
This action comes following the confirmed interception of Pine Processionary Moth on a small number of pine trees at tree nurseries in England and Wales, imported from France in February this year. Pine Processionary Moth larvae and caterpillars can cause significant damage to pine and other conifer tree species and pose a risk to human and animal health.
Pine Processionary Moth is present in North Africa and Southern Italy, but recently spread north through France. As a mater of precaution it is no longer permitted to import pine and cedar trees grown in countries where Pine Processionary Moth is established. Imports of Cedrus and Pinus are now permitted from:
Countries officially confirmed by the National Plant Protection Organisation as free of Pine Processionary Moth;
Officially designated pest-free areas;
Nurseries where the trees have been grown under complete physical protection for their lifetime
The controls apply to all businesses which import living plants and their constituent parts, including live plant foliage and plants for planting, into Great Britain. The restrictions do not apply to processed plant products such as timber, wood chips and packaging materials.
Note: Due to the Northern Ireland Protocol, Northern Ireland continues to adhere to EU-derived phytosanitary regulations, meaning the requirements introduced in GB will be more robust. The new GB regulations do not affect trade in host trees between NI and GB.
Further reading
Press release: Strict controls on pine and cedar tree imports into Great Britain implemented
Plant Health Portal: Questions and Answers relating to new controls