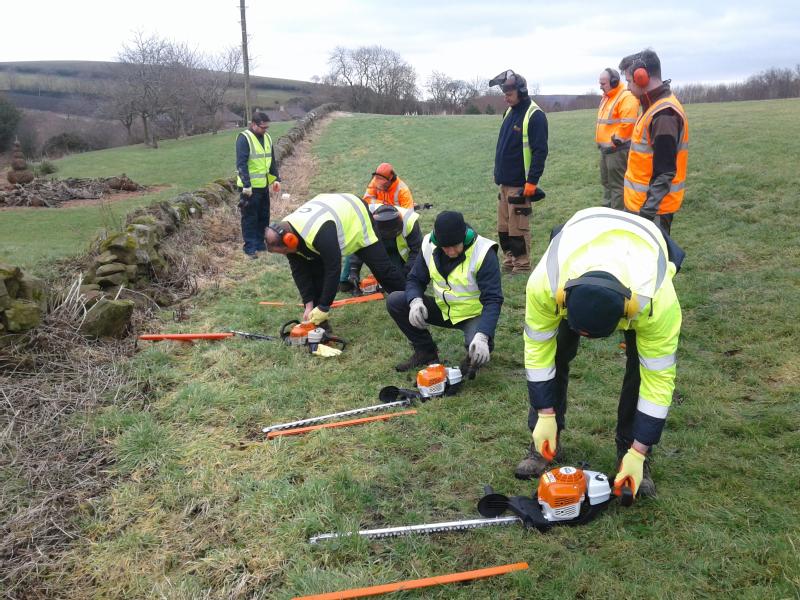 Latest news from BALI's Technical Officer Owen Baker
02 Feb 2018 | BALI Member News
I can't be the only one who has celebrated the mornings getting lighter, the grass tuftier and the daffodils emerging in the past week! Following another busy week at Landscape House, I would also like to celebrate a couple of wins within the industry.
The first is the award of Amenity Sprayer of the Year (ASOY) 2018 to Nathan Hume. Organised by The Amenity Forum, this prestigious title serves to recognise sprayer operators within the amenity industry, who champion best practice and demonstrate professionalism within the amenity sector. Whilst Nathan was the overall winner, 3 other categories also celebrated professionalism in different areas of the amenity sector: Chris Philips was the winner of the 'Sportsturf' category, Nathan Hume also won the 'Landscape & Amenity Knapsack Operations' category, and Lee Harrison won 'Landscape & Amenity Mounted Sprayer operations'. Well done!
On Thursday I attended a session of the BALI-NCF (National Contractors Forum) organised 'Train the trainer' day, held in conjunction with Stihl. The events are a result of research carried out by the BALI-NCF and the wider industry, which have shown hedge trimmers are one of the main culprits of injuries in the landscape sector. Via a mixture of classroom teaching and practical outdoor activities, the sessions cram a huge amount of information into each 4-hour slot. Whilst I would regard myself as a competent operator, I learnt a huge amount from the session, which I will share in the next few weeks. Many thanks to BALI-NCF and Stihl for organising this.