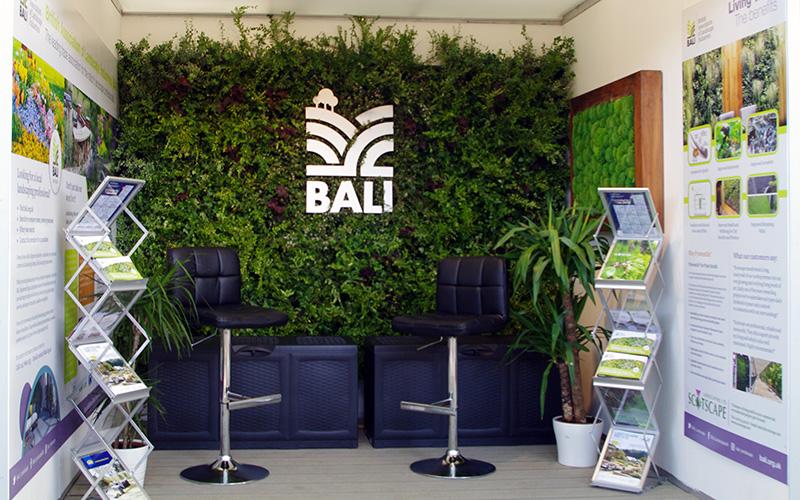 Don't miss these gardens at RHS Chelsea
01 May 2019 | BALI News
With less than three weeks to go until the biggest flower show in the world, the British Association of Landscape Industries (BALI) highlights which members will be designing, building or exhibiting at RHS Chelsea Flower Show 2019.
BALI will also be exhibiting at the event to support members with a stand of two halves, promoting both commercial landscapes and domestic gardens and the range of landscaping techniques deployed by members to deliver such schemes. BALI will be working closely with Registered members Biotecture, Tim Wells Nurseries and SAiGE Longlife Decking to create a fresh, contemporary and bold exhibit (EA/496). Along with two lush living walls, the stand will also feature quality composite decking, vibrant planters and a panoramic backdrop.
Show Gardens
The Dubai Majlis Garden
Built by BALI Registered Contractor Landform Consultants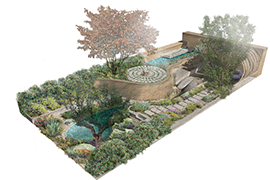 Landform Consultants have begun building The Dubai Majlis Garden which is inspired by the beautiful landscapes found in the Middle East, from the wind-blown sand dunes and eroded rock, to the manmade hillside terraces. The garden uses various materials which invokes themes from that part of the world, such as limestone and contrasting burnt sienna gravel which mimics the eroded rock.
The Greenfingers Charity Garden
Designed by BALI Registered Designer Kate Gould MBALI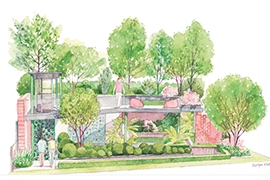 Designed by the highly experienced Kate Gould MBALI, this garden for the Greenfingers Charity aims to create a stimulating environment for seriously sick children and their families. Both hard and soft landscaping had to be thought through very carefully to allow access for wheelchairs, which was one of the highest priority requirements, so nothing spiky on pathways that would scratch limbs or puncture tyres and furniture and sculpture elements that had to be comfortable and accessible.
The Morgan Stanley Garden
Designed by BALI Associate Honorary Chris Beardshaw
Designed by RHS Chelsea veteran Chris Beardshaw, The Morgan Stanley Garden was inspired by the UK's love for its gardens and landscapes. Chris has designed the garden with great consideration of how innovative techniques and materials can be applied to the creation of gardens to ensure waste is minimised and products kept in circulation as long as possible.
The M&G Garden
Designed by BALI Registered Designer Andy Sturgeon MBALI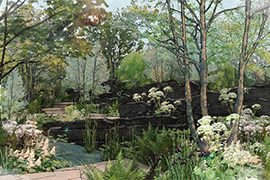 The M&G Garden has been designed by multi-award-winning Andy Sturgeon MBALI with the idea to show the public nature's power to regenerate and rebuild. The woodland landscape has been intertwined with various forms of landscaping including stone platforms and huge burnt timber sculptures representing natural rock formations.
The Savills and David Harber Garden
Designed by BALI Registered Designer Andrew Duff MBALI
Andrew Duff MBALI is at the helm of The Savills and David Harber Garden which celebrates the environmental benefit and beauty of forestry in urban spaces. A key feature of the garden will be a central pool of water containing a sculptural installation surrounded by a woodland setting.
The Welcome to Yorkshire Garden
Built by BALI Registered Contractor Landform Consultants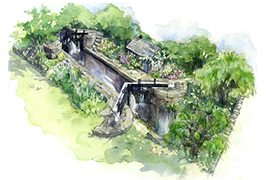 Sponsored by the Welcome to Yorkshire tourism board, The Welcome to Yorkshire Garden will once again be built by industry stalwart and multi-award-winning Mark Gregory and team Landform Consultants and is inspired by the history of industry, manufacturing and innovation, as well as its stunning natural environment.
Warner's Distillery Garden
Built by BALI Registered Contractor Bowles & Wyer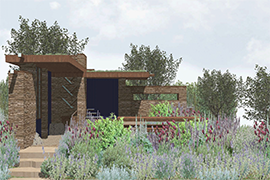 Warner's Distillery Garden, built by BALI's 2018 BALI National Landscape Awards Grand Award winner Bowles & Wyer, will provide a relaxing space to socialise with a sheltered courtyard for family and friends. The courtyard is in reference to the pastoral setting of Falls Farm, the heart of Warner's Gin Distillery in rural Northamptonshire.
Space to Grow Gardens
The CAMFED Garden: Giving Girls In Africa a Space to Grow
Designed by BALI Registered Designer Jilayne Rickards MBALI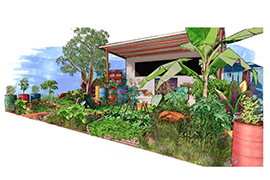 Designed with the spirit of Africa in mind, newly joined BALI member Jilayne Rickards has designed the garden which is based on CAMFED's (Campaign for Female Education) commitment to supporting girls through education in sub-Saharan Africa, and the success story of one of the women who received help and now runs her own thriving agricultural business.
Artisan Gardens
Family Monsters Garden
Built by BALI Registered Contractor idverde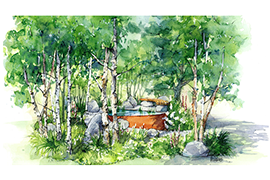 Longstanding BALI member idverde will be building an Artisan garden to celebrate 150 years of Family Action, supporting families across the country and idverde's 100 years of creating and maintaining landscapes for the benefit of local communities. The garden highlights the pressures faced by families with a pool of clear water which offers a reflection and perspective.
BALI Registered Affiliate members are also returning to the show this year, some Chelsea regulars whilst others are first-timers looking to win over the crowds with their unique landscape products and service offerings.
As winners of Trade Stand of the Year for four years in a row at RHS Chelsea Flower Show, BALI member Agriframes are known as one of the UK's leading landscape companies who craft the best quality garden structures which are manufactured to last.
BALI member Barcham Trees is Europe's largest container-grown tree nursery. Specialising in sizes from 8-10cm girth to 35-40cm girth, 45 to 3000lt containers, the tree specialist stock in excess of 130,000 container grown trees at their Cambridgeshire nursery.
Formed in the mid 1990's, BALI member EverEdge offer flexible steel lawn edging to maintain neat edges for lawns, drives, paths, driveways and flower or vegetable beds in a variety of finishes and sizes.
BALI member Gabriel Ash is the leading designer and manufacturer of timber greenhouses and glasshouses in the UK. Handmade from superior grade Western Red Cedar, their timber is PEFC tested, and are the only timber greenhouse company endorsed by the Royal Horticultural Society (RHS).
Based in North Yorkshire, BALI member Lindum Turf offer a wide range of specialist turf to suit all needs, from golf courses, sports pitches, garden lawns to wildflower meadows. Over the last few years their specialist turf growers have been developing a number of innovative landscaping products including Lindum Grassfelt, Lindum Lokturf and Lindum Wildflower.
Established in 1880, BALI member Marshalls is the UK's leading manufacturer of superior, innovative natural stone and concrete paving products, supplying the construction, home improvement and landscape markets.
Passionate about roses since 1968, when Peter opened his first rose nursery, BALI member Peter Beales Roses have become renowned around the world for specialising in the preservation of old fashioned, historic and rare roses, as well as winning many prestigious awards, including 25 Gold medals at the RHS Chelsea Flower Show.
As a long-standing partner with BALI, Perennial is the UK's leading charity dedicated to helping people in horticulture when times get tough. Providing free and confidential advice, support and financial assistance, the charity offers a range of support networks for all ages working or retired from horticulture.
Since 1986 BALI member Ruskins Trees and Landscapes have provided tree and landscaping services throughout the UK. They specialise in the supply, planting and transplanting of large trees/shrubs and hedges, landscaping and grounds maintenance.
BALI member Sparsholt College provide a full range of horticulture courses from Introductory Level 1 to Level 3. As well as offering courses on horticulture, Sparsholt College offer higher education degrees in garden design and a range of RHS short courses and part-time courses are also available.
London College of Garden Design will also be exhibiting at the flower show. At the London College of Garden Design their aim is to provide world-class, inspirational garden design training. Their Garden Design/Planting Design Diplomas, led by Andrew Wilson, have been created to enable students to learn from the very best in the profession every day.