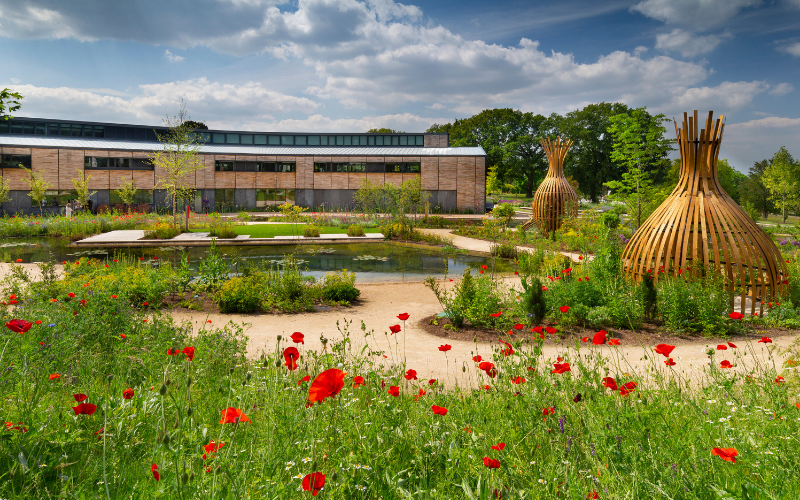 Don't miss The Society of Garden Designers' Symposium!
12 May 2022 | Trade Show
The Society of Garden Designer's is holding a two-day Symposium at Hilltop Building, RHS Garden Wisley on 9 & 10 June 2022 to address the deepening climate crisis and to explore the positive impact garden and landscape design can have on the environment. Special discount is available to Association members.
A two-day Symposium, bringing together some of the most influential garden and landscape designers working in sustainable and ecological design today, will be staged by the Society of Garden Designers next month.
Aimed at helping the industry work collaboratively to forge plans for a responsible, relevant and rewarding future, the SGD Symposium will include a mix of talks, panel debates and round-table discussions under a broad theme of 'Past, Present and Future'. The ambition is to debate a 'future aesthetic' and explore how gardens and landscapes can be created with the guiding principle of increasing wildlife biodiversity and doing what is best for the land.
Confirmed keynote speakers include Dan Pearson OBE FSGD, Bernard Trainor, Charlie Harpur, Marian Boswall MSGD, Rachel Bailey MSGD and Dr Phil Askew. Other highly acclaimed speakers, including Sarah Eberle FSGD, Advolly Richmond, David Stevens FSGD, Tom Massey MSGD, Jo Gibbons, Noel Kingsbury, Catherine Heatherington FSGD and Giacomo Guzzon, will be staging a series of lively panel debates.*
Tickets for the Symposium are available to buy for either one or two days. Delegates attending the event on the first day and those with 2-day tickets will be invited to attend a celebratory evening event on the 9 June 2022 within the stunning new gardens of RHS Wisley.
The SGD is offering Association members a special rate. Book using the 'Sister Organisation' tab on the SGD website and enter the code SYMP2022.
*Given the significance of the environmental issues being discussed at the Symposium, the SGD has implemented a no-fly policy for the event. In line with this, Noel Kingsbury will be speaking via a live link from his home in Portugal. The SGD will also be encouraging delegates, wherever possible, to use public transport to get to the event.