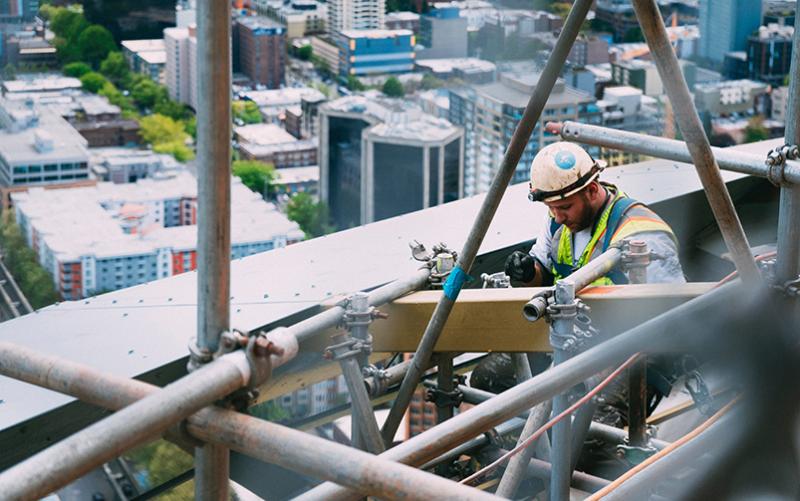 CDM section of Association website live
01 Sep 2021 | Technical News
Of all the technical questions raised by members of the Association, queries regarding The Construction (Design & Management) Regulations 2015 (CDM to its friends') are the most common.
Whilst the ambition of CDM – to manage health, safety and welfare on construction projects – is worthy, understanding the Regulations and the role of each 'duty holder' can be confusing for the various parties involved in a project, not least the landscape contractor who frequently may enter a project towards the end of a programme of works -just as other parties are completing and leaving site.
Contractors of all disciplines who struggle to grasp the basics of CDM may ignore their duties instead. This is a potentially risky approach, not least because it has the potential to place all operatives who are working on a site in danger.
Wise men have historically said 'Don't let perfect get in the way of good', which is an excellent way of encouraging Association members to learn the basic principles of CDM. Whilst CDM can be a complex subject, the fundamental principles are easily understood. In many cases landscape contractors already fulfil their duties without realising.
In response to questions frequently raised by Association members in relation to CDM, we have developed a guidance section on our Association website, which aims to outline the steps landscape professionals should take to comply with the regulations.
In addition to definitions for CDM terms and explanations for each duty holder role and various template documents, our Association has developed a comprehensive 'common scenarios' page, which aims to answer frequently asked questions associated with projects, as well as scenarios such as the role of sub-contractors and how to manage non-compliance of CDM.
The CDM section of our website is accessible to members only - use your log-in to access all material.

Further reading: