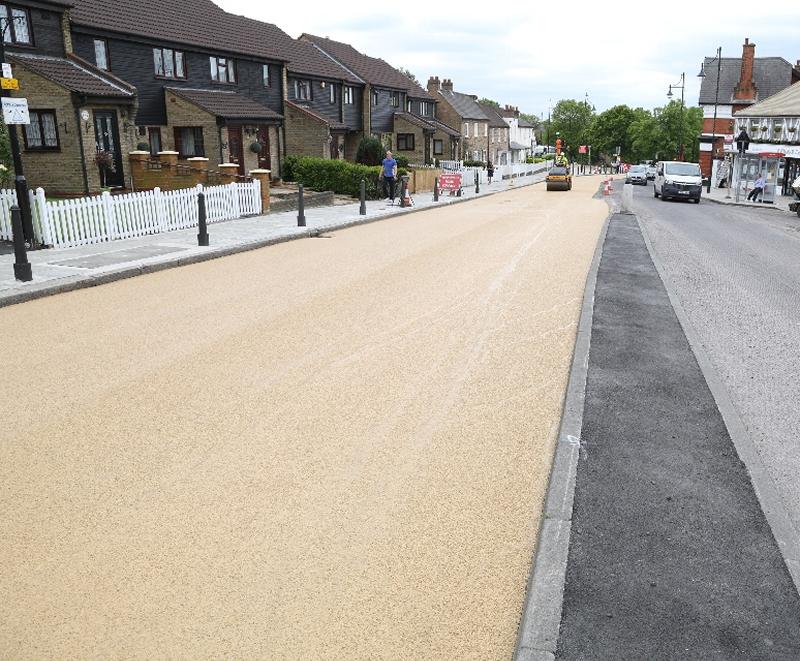 BituChem creates new website for NatraTex following rebrand
11 Jan 2018 | BALI Member News
BALI Registered Affiliate member
BituChem Asphalt's
product line NatraTex has a
new-look website
following its rebranding last year. The new site is very image-orientated, easy to use and helps customers make the most of their online experience. The modern layout is eye-catching and stylish and gives visitors a glimpse of how NatraTex works behind the scenes.
Manufactured by BituChem, NatraTex pioneered the market for durable and coloured asphalt. This has resulted in NatraTex, NatraTex Colour, NatraTex Cotswold and NatraTex ColdLay being widely adopted in many landscaping and development projects across the UK. All of NatraTex products can be easily found using the menu tabs, and include examples of previous projects in various locations around the country. There are sections for NatraTex Cotswold, Colour and ColdLay, so customers can access the service they need quickly. Other tabs include company news and meeting the team behind the brand.
Known for their aesthetic differences to black tarmac, NatraTex and NatraTex Colour offer a vibrant and exciting finish with the same durable qualities and performance as traditional asphalt. Both materials can be specified in a range of different colours, including buff, red, green, blue, grey and salmon to create a new landscape that complements or contrasts with its surroundings.
The homepage is easy to use and doesn't overwhelm customers with large amounts of information. It also features links to the company's social media profiles and partner links, including RSTA and BALI. The simple user-friendly design makes the website attractive to both potential and current customers and now includes a live chat feature to make getting in touch with the team even easier.
The website also has an option to subscribe to the company's newsletter and read through its portfolio. Parent company BituChem prides itself on supplying quality products and aims to be the number one supplier of choice. Customers range from blue-chip multinationals to private homeowners.
NatraTex asphalt has been designed and developed to be as straightforward to apply as possible. This great quality has made it popular as it helps to keep projects within required timescales and budgets.