About Carroll, Debbie (MBALI)
Debbie enjoys building a close relationship with Clients, often with projects delivered over time, designing gardens that are not only beautiful but also functional and often include that special personal touch. Her ethos centres around creating gardens that are loved as these are also the gardens that are likely to last so benefiting both her clients and the natural world, even on the most contemporary designs. As well as domestic gardens Debbie has experience designing for a wide range of other settings including: care and hospital gardens, memorial and schools gardens. Following an extensive research project with a colleague Debbie also has expertise in what makes care gardens more actively used, particularly for people living with dementia. Step Change Design was formed to share the findings of this study to both Care staff and Designers by providing support through publications, tools and workshops to focusing on ensuring care related gardens are effectively used by Staff and Residents or Patients staying there.
Areas covered
South Thames, South West
Types of work undertaken
Design Facility (unlimited)
Soft Landscaping (unlimited)
Commercial (unlimited)
Disabled/Historic Gardens (unlimited)
Domestic (unlimited)
Decking (unlimited)
Roof Gardens/Green Roofs (up to £10,000)
Swimming Pools (up to £50,000)
Hard Landscaping (unlimited)
Ponds And Water Features (up to £10,000)
Projects
River view garden
This steeply sloping garden was created to make the most of the river views from both inside and within the garden with space for entertaining and a much enjoyed hot tub. Planting to cope on this very exposed site will establish to give key interest at the times of year when the garden is being used most by the clients.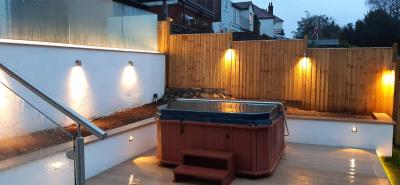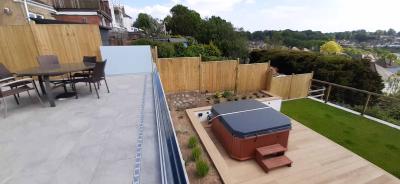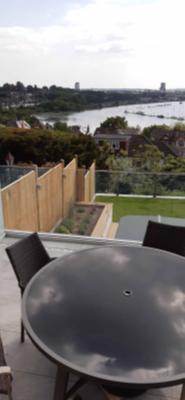 Small garden
This small bespoke garden design creates space for relaxing and entertaining and works well viewed from above in this topsy turvy house. The craftsmanship to the slatted timber fencing creates interest that draws the eye around the space and out to the vast sky beyond. The pergola includes two roller blinds; one to provide shade and privacy while a second includes a picture of the client's favourite holiday view. As the planting establishes this will reflect the maritime location of this setting and that reflected on the image blind too.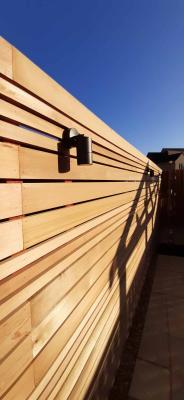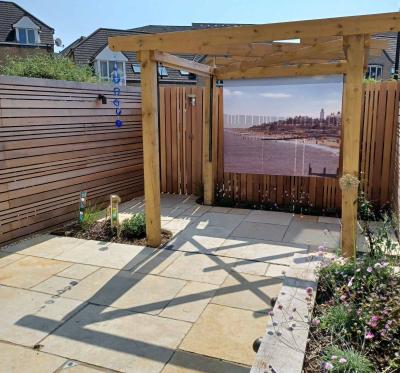 Front garden design with traditional feel
Front garden designs have to meet a range of potentially conflicting needs from pedestrian access, to parking, complimenting your home and area as well as meeting UK Front garden regulations to prevent flooding. This garden achieves all this as well as providing security behind automated gates and a beautiful view onto soft planting whether your in the house or passing by on the street. The attention to including traditional brickwork and paving details is reflective of the style of the house and its local area.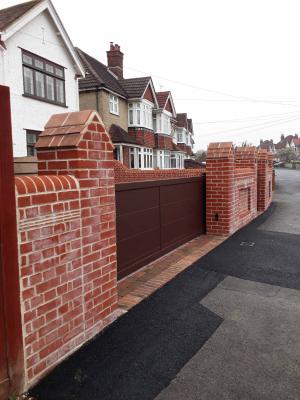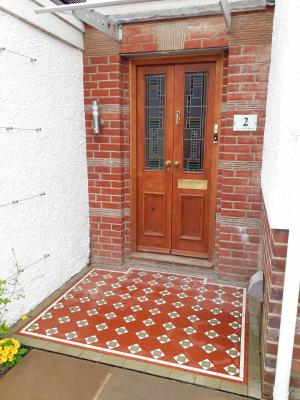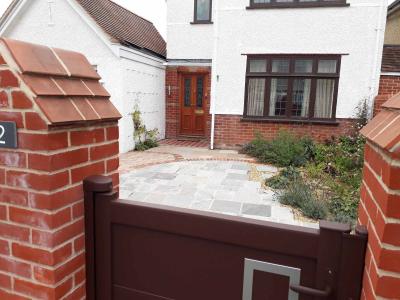 Physiotherapy Hospital Garden
This garden was designed specifically to support the work of this physiotherapy ward, with 80% of patients living with dementia. Access was from the ward lounge as well as directly from the physio gym, with a variety of surfaces commonly found in the domestic home and public spaces to support patients practise on these prior to returning home.
Planting provides all year around interest, attractive to insects, and incorporated many familiar garden plants. The Gazebo, benches and large patio provided plenty of space for patients and visitors to relax outside.
Terraced garden
This woodland garden was designed to take account of the Tree Protection Zone (TPZ) to protect the large trees within the garden. A series of dry stone walls enabled the terraces to sweep around the bank and provide a stepped path up to the tree covered the upper part of the garden. The centrally placed patio ensured the maximum sun while still providing a large lawn for this family garden to be used for games.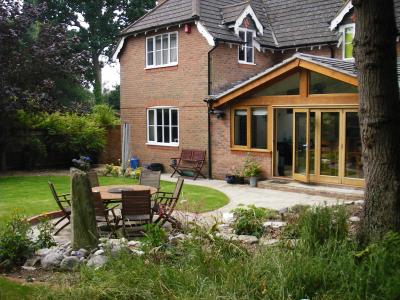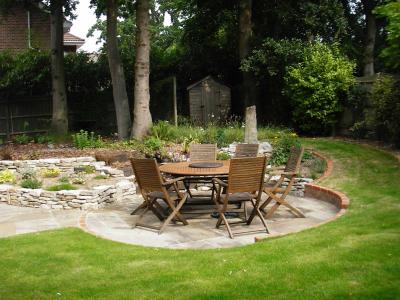 Contemporary garden
This design was developed alongside the Client's rebuilding the house over a period of time. The materials complement those used on the house and in some cases informed materials used within the renovations internally too. The planting is set in bold strips giving a changing view as you move around the space. Every view point has been considered.