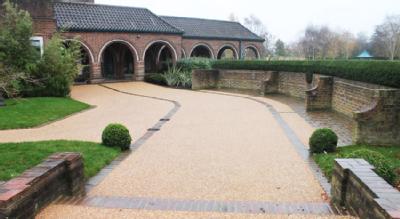 Project title:
Mortlake Crematorium
Project client:
Natasha Bradshaw, Superintendent and Registrar at Mortlake Crematorium, Richmond - Upon - Thames, TW9 4EN
Quote:
"We are really pleased with the paths, more importantly we have received great feedback from visitors to the crematorium."
Work undertaken by Addagrip Terraco Ltd:
Mortlake selected patented Terrabase Rustic Resin Bound for over 1400sqm of pathways and garden areas in the crematorium grounds to provide a decorative, low maintenance, porous surface using a natural aggregate finish.
Reason for choosing Addagrip Terraco Ltd:
.