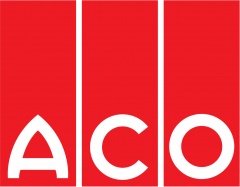 About ACO Technologies plc
ACO Water Management offers landscapers surface water management solutions for domestic and commercial settings in line with the Sustainable Drainage Systems requirements. These range from channel drainage products that collect and convey water, products that clean, hold or release water and ground stabilisation products to create permeable gravel or grass surfaces. ACO offers landscapers comprehensive design and support services for small garden through to large infrastructure projects.
Areas covered
East Anglia, International, Midlands, National (Eng/Wales/Scot/NI), North Thames, North West, Northern Ireland, Scotland, South Thames, South West, UK Islands, Wales, Yorkshire North East
Types of work undertaken
Commercial (unlimited)
Ground Reinforcement Systems (unlimited)
Technical Advisory And Recruitment (unlimited)
Domestic (unlimited)
Design Facility (unlimited)
Hard Landscaping Materials (unlimited)
Roof Gardens/Green Roofs (unlimited)
Projects
ACO HexDrain Brickslot helps provide a step-free level threshold
GOLD STAR FOR SILVER HOW
Developing a house worthy of the prestigious RIBA House of the Year shortlist is no mean feat. It requires every intricate detail to be well thought through, from the choice of tile to the drainage infrastructure. When a team of award-winning architects required a discrete drainage solution that would support the bold, seamless transition from the inside of a home to the outside, it turned to ACO Water Management for support.
Please visit our website to read more