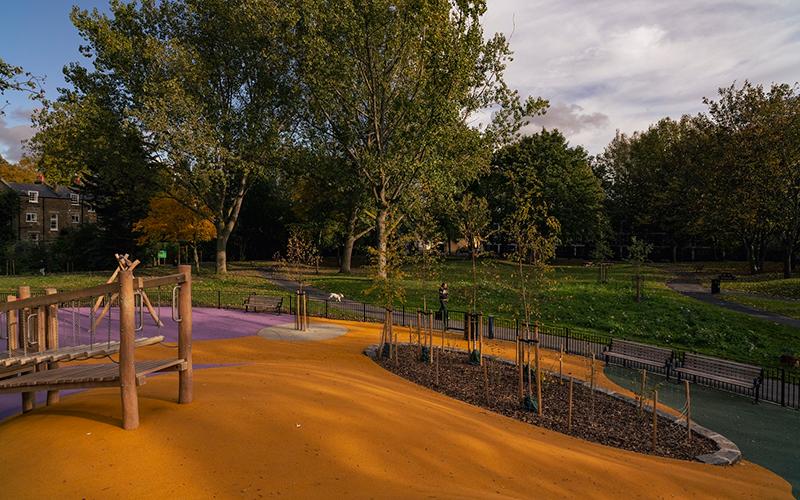 Wyevale Nurseries supplies plants for London park regeneration
09 Dec 2021 | BALI Member News
Southwark Council has transformed a south London park at Elephant and Castle with the help of Accredited Supplier Wyevale Nurseries in Herefordshire and Devon-based Accredited Contractor Tilhill (December 2021).

The UK commercial landscape and wholesale plant suppliers provided a selection of trees to Tilhill to help revitalise the inner-city area.

Amenity Sales Manager, Andy Congera explains:
"We're delighted to have been able to supply a variety of stock for this exciting project at Dickens Square. It is now a welcome and versatile place for the whole community to enjoy. It's a fabulous public space!

"It's wonderful to see this sort of regeneration happening through what has been very tough Covid times. This is a beacon for a brighter future. It's really important to also remember how significant green spaces are for everyone in terms of health and wellbeing. This is another thing that has become more apparent throughout the various lockdowns."


Among the trees that Wyevale Nurseries supplied were Malus sylvestris, Sorbus aucuparia, Carpinus betulus, Liriodendron tulipifera and Quercus robur fastigiata koster.
Phil Ridley, Landscaping Contracts Manager at Tilhill, says:
"This project has been delivered through extremely challenging times and I am particularly grateful to everyone involved for their efforts in helping us transform what was once a rather tired corner of south London into an area of high quality public open space, which has exceeded our client's expectations."


Wyevale Nurseries' product selection is envied across the industry and the talented team regularly introduces new, award-winning plant varieties.

Its main business is to supply garden centres, landscape contractors, local authorities, foresters and landowners with a comprehensive array of trees, shrubs, hedging, herbaceous and specimen plants.

For further details about Wyevale Nurseries, which is based in Hereford, please call 01432 845 200 or visit wyevalenurseries.co.uk.