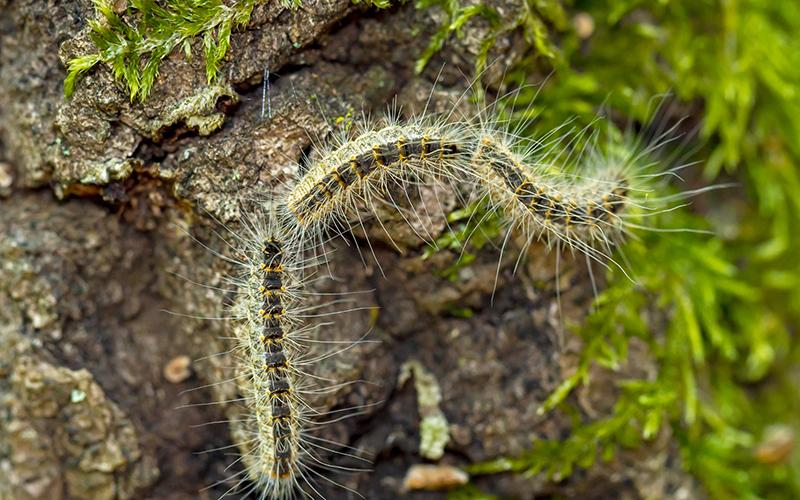 Tree Council launch Oak Processionary Moth toolkit
20 Jan 2022 | Technical News
Oak Processionary Moth (OPM) was accidentally introduced in England in 2005 and is now established in Greater London and surrounding counties in the south of the country.
Even with intervention, it is likely OPM will spread to new areas of the United Kingdom over coming years, which raises concerns regarding the societal and ecological benefits historically provided by Oak trees, as well as health risks to stake holders.
In conjunction with Defra, the Forestry Commission and Forest Research, The Tree Council have produced a toolkit for use by local authorities and those responsible for managing trees, which will furnish them with the skills necessary to develop local risk-based management approaches for incidences of oak processionary moth in their area.
The OPM Toolkit will:
• Share learning and best practice from local authorities dealing with OPM
• Provide a common framework for developing a local risk-based approach to managing OPM
• Support the development of an OPM Action Plan where necessary
• Contribute to conserving oak trees and the benefits they provide to society
• Provide guidance on the strategic issues that a local authority or other organisation may face when dealing with OPM.
The toolkit is available for free from the Tree Council website; please see the link in the Further reading section of this article.
The Tree Council is also offering places at a free online event on 8th February 2022 to reveal recent policy changes and how the toolkit can support managers in assessing OPM risk and preparing local management plans. The event will feature expert speakers from Defra, The Forestry Commission, Forest Research and The Tree Council. To join the event, click the link in the Further reading section, below.
The Tree Council toolkit for Oak Processionary Moth
The Tree Council online event