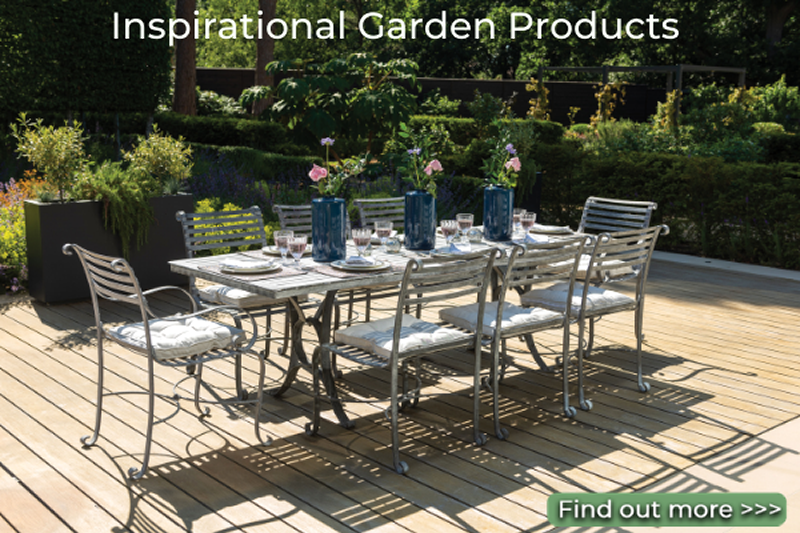 Time to get grounds and outdoor locations ready
21 Apr 2021 | BALI Member News
Spring is the perfect season to get grounds and outdoor locations ready after a tough year for everybody.
Whether it's courtyards, roof terraces, formal gardens or perhaps a grand entrance you'd like to enhance, Harrod Horticultural have a wonderful garden collection for you to discover. From handcrafted, traditional garden furniture to eye-catching steel arches, pergolas and obelisks – all strong architectural pieces that draw the eye and create magnificent focal points.
Their products can be manufactured to specific sizes or bespoke colours to perfectly fit your garden space using our bespoke design service. This bespoke Contemporary Pergola walkway features in a stunning garden design by Emotive Landscapes.
Metal Planters can highlight specimen trees, adorn a grand entrance or add relaxation to a zen spa garden. Line an outdoor dining terrace, bringing your kitchen garden herb fragrances straight to your customer's tables with our Metal Raised Beds.
Harrod Horticultural have a plethora of inspiration for the kitchen garden, including metal and wooden raised beds, netting and fruit cages, all of the required components to take your growing to the next level.
Behind their innovation and engineering excellence is a professional customer service team, something that has cascaded from the beginnings of their Suffolk-based family business since 1954.
Find out more about the UK Manufactured, Hand-Etched Southwold Collection with antique patina in their online catalogue, or visit their website.
View their trade catalogue here or email trade@harrod.uk.com to request a postal version.