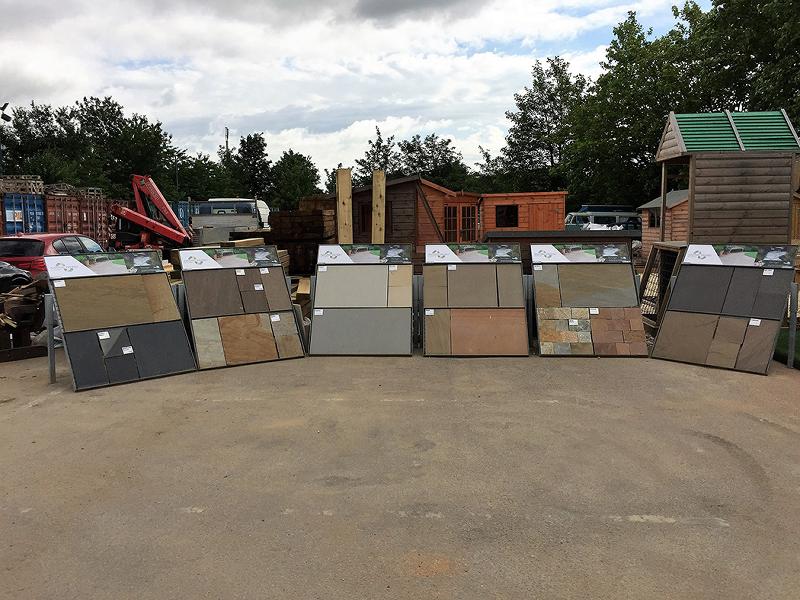 Talasey Group supports its merchants with winning formula
01 Feb 2018 | BALI Member News
With a strong merchant only policy, BALI Registered Affiliate member, The Talasey Group, formerly known as Natural Paving Products (UK) is keen to support all of its merchants proactively. The Group has once again demonstrated this policy through its recent partnership with Allisons Services and Supplies in Castleford. The partnership has contributed to the independent merchant boosting its landscaping sales by 20%.
The Talasey Group is the UK's largest independent supplier of high quality, ethically sourced landscaping products. It began its partnership with the independent merchant Allisons Services and Supplies in 2016. Talasey Group supplied more than £2,000 worth of products free of charge to help create a stunning external display area in collaboration with the merchant, which features a wide variety of paving products laid in-situ at their premises in Castleford.
Since the installation, Allisons Services and Supplies has witnessed growth in its sales of landscaping products, with overall sales in 2017 notably increased on the 2016 total. The company now looks set to increase sales year-on-year into 2018 and beyond.
Much of the Talasey Group and its accompanying brands' success has been built upon its strong partnerships with merchants. The model is based on mutually beneficial relationships that go beyond the typical supplier/customer dynamic. Unlike other suppliers, the Talasey Group works hard to embed itself into the merchants' businesses, to become truly integrated.
As highlighted with its work with Allisons Services and Supplies, such an approach enables the Talasey Group to be highly responsive to merchants' needs. In turn, this helps the merchants to differentiate their offering and tap into additional sales opportunities, providing a genuine 'one-stop-shop' for landscaping products. With the Talasey Group as its sole supplier, the merchant benefits from having just one point of contact from which to source all of its landscaping products, saving time and effort.
Paul Crossland, owner of Allisons Services and Supplies commented: "The benefit of having one supplier is that we always know who we're dealing with and we're not getting passed around because Talasey Group offers everything we require. Having all the products on site has boosted things for us, and clearly, sales have gone up thanks to the display area. It is easy to go out and talk to customers and show them the brochure, but then when they come here onto the site and see everything laid out for themselves, with the jointing compounds and sealers etc. it is an entirely different experience. The display does its job straight away."
The Talasey Group has also been on hand to provide expertise to Allisons Services and Supplies on recognising trends in the broader market. As such, the customised display includes an eye-catching area that taps into the growing trend of inside/outside living with a beautiful conservatory installation that features Vitripiazza vitrified porcelain paving on the internal and external floor, creating a flowing, continuous space throughout.
This truly showcases the creative effects that can be achieved using high quality, vitrified Italian porcelain paving. It has been an enormously beneficial sales tool for Allisons Services and Supplies, has greatly improved the appearance of the merchant's display areas. It also helps customers visualise their finished installations and provides the merchant opportunities to cross and upsell products, which has also helped to increase sales.
Allisons Services and Supplies now stocks the complete Talasey Group range including Natural Paving (natural stone landscaping materials), Vitripiazza (Italian porcelain vitrified flagstones), Baksteen (Dutch clay pavers), Luxigraze (artificial grass and accessories), Pavetuf (stone installation cleaning and maintenance products) and the new Resiscape brand (resin-bound aggregates and accessories). Working closely with Talasey Group they offer great attention to detail to their landscaping customers.
The Talasey Group corporate entity was made official in January 2018 as an overarching umbrella brand to house the company's complete range of products and solutions. For more information on Talasey Group, please visit www.talasey.co.uk or to watch a short film about the project please visit https://youtu.be/JqQMNrjfZ8s.