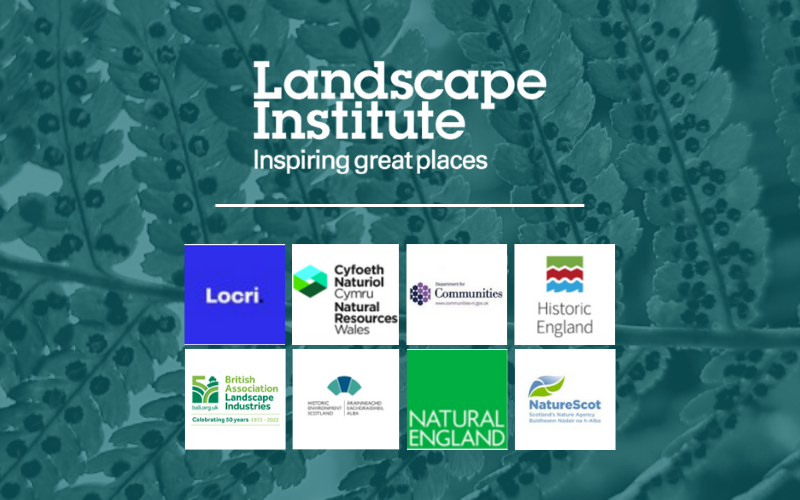 Sector leaders unite on major piece of research to understand the landscape sector
13 Apr 2022 | BALI News
The Landscape Institute has launched its Landscape Skills and Workforce survey, a new major piece of research which will provide new insights into the economic structures and makeup of the landscape industry. Metro Dynamics have been appointed to support on the delivery of the survey.
COMPLETE THE SURVEY HERE.
Working alongside partners British Association of Landscape Industries, Historic England, Historic Environment Scotland, Locri, Natural England, Natural Resource Wales, NatureScot, and the Northern Ireland Department for Communities, this pivotal project will produce a rich and informative evidence base, covering the landscape industry (and its neighbouring professions) across the UK, in both the public and private sectors.
"In order to achieve our common aims including but not limited to, nature recovery and creating climate resilient landscapes, we need evidence. By understanding the landscape sector, how we can work collaboratively and what landscape resources, expertise and research is available, we can fill these evidence gaps."
Chris Bolton, Principal Specialist for Landscape - Natural England (Project Partner)
Back in 2018 the LI ran the State of Landscape research project, a sector survey that showed a profession in flux. Skills shortages across the sector, as well as changes in practice as a result of climate change, the housing crisis, Brexit, etc. demonstrated huge challenges, as well as opportunities to be seized for the next generation of landscape professionals.
The Landscape Institute's CEO, Sue Morgan says:
"The insight we'll gain from this important piece of work will enable us to take an informed, strategic approach as a sector and we need to work collaboratively to fully understand and address the national skills deficit faced by our workforce. Nature-based solutions are desperately needed to tackle the climate and biodiversity emergencies and this work will help us get the right skills in the right places."
"Whether it's understanding skills shortages, diversity issues, changing areas of practice, the public sector workforce, or other market failures which hold back the landscape industry, we want to provide a knowledge base that will help us produce a resource to support decision-making in the wider sector, and to make a case for renewed focus on landscape by national policymakers."
Wayne Grills, CEO – British Association of Landscape Industries (Project partner)
NatureScot's Landscape and Greenspace Manager, Laura Campbell said:
"We're pleased to be supporting the Landscape Institute's survey, which will help us find out more about the landscape skills we'll need to tackle the nature loss, climate change and health crises. It will also inform how we and other agencies can meet the challenges ahead and scale up our efforts to protect, restore and value nature."
As the sector continues to grow, adapt and face new challenges, we need to bring our evidence up-to-date and understand how the industry has changed over time.
"This work will create an incredibly useful resource for the whole profession, providing guidance and frameworks for both employers and employees. We work with both to help them understand if their offer is right and fair and a strong evidence base is integral to this."
Carl Madden-Thomas, Director – Locri (Project Partner)
This year's survey aims to be bigger and better than before. Working alongside a valuable range of partners on the project helps us to create a piece of research that we hope will inform much of the work we do as individuals and collaboratively.
In order to do this, we'll need your help. Whatever your profession, if you're a part of the landscape sector we want to hear from you. Fill in the survey here.