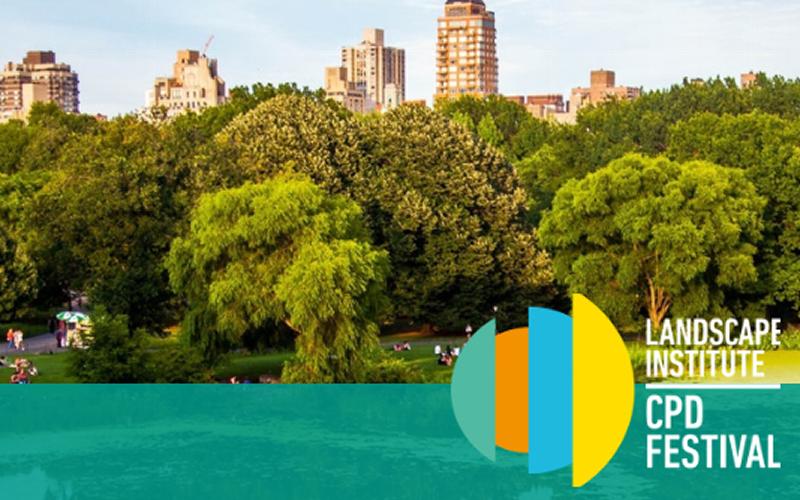 Registration open for Greener Recovery Festival
15 Mar 2021 | BALI Member News
In order to meet the UK's 2050 net zero carbon target, the economic and social recovery from COVID-19 must be green. Parks and green spaces need significant investment which matches their role as vital national assets.
The Greener Recovery festival takes place between 22-26 March 2021, welcoming a diverse and international audience on an accessible online platform. Exceptional thought leaders will gather to debate Greener Recovery with topics ranging from climate to biodiversity action. Key discussions will be around Net Zero, Environmental Net Gain, Adaptation and Natural Capital Accounting.
Rebecca Pow, Parliamentary Under Secretary of State, Department of Environment, Food and Rural Affairs will be giving a keynote speech on Natural Capital approach to Green Recovery.
Doctor Tony Juniper CBE, Chair, Natural England will be presenting on A National Nature Recovery Network – Why and how? He will discuss the need for a joined-up approach based on partnerships and combining different policy tools.
Viginijus Sinkevicius, EU Commissioner for Environment, Oceans and Fisheries will be presenting on Green New Deal - EU Largest investment in Green Recovery.
Other key speakers and sessions will include:
Working together towards Climate Justice and Climate Equity – Judy Ling Wong CBE, Honorary President, Black Environment Network
Greening development - Phil Askew CMLI, Director Landscape and Placemaking, Peabody; Dr Julie Godefroy, Technical Manager, CIBSE; Jane Walne, Head of Projects and Programmes, Leeds City Council
Designing Water management in light of Climate Change by Andy Graham, Senior Project Manager, Wildfowl & Wetlands Trust
Less talk, a little more action - time to embed the SDGs - Jason Longhurst - UK BCSD; Simon Cox - Prologis ; Jason Daniels - Project Etopia
Developing species rich spaces: little known ways of addressing carbon, pollution and biodiversity issues by James Hewetson Brown – Wildflower Turf; Dr Matthew Tallis – University Centre Sparsholt; Joe Franklin – Aecom; Matt Pitts – Plantlife.
Attendees will be able to learn:
How to challenge systemic racism to widen BAME access to green spaces and diversify the landscape profession
Strategies to mitigate overheating risk at early design stages, including building as well as surrounding environment
Actions to address issues of climate justice and climate equity
What a nature led approach means – and why coordinated action in rural and urban environments and at different spatial scales is essential.
An understanding of what the Nature Recovery Network is, and how it will be delivered
Flexible ticket types are available. You can choose a single or multiple days access or attend a full event. Early bird rates available. Visit here for more information.