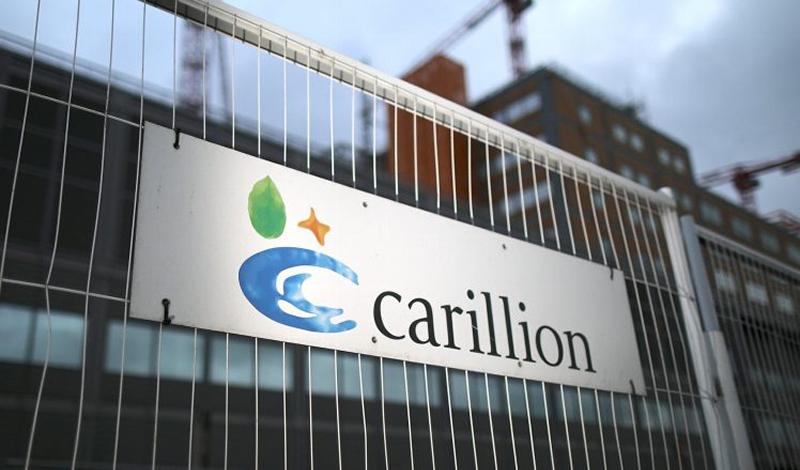 Perennial supports those affected by the Carillion collapse
18 Jan 2018 | BALI Member News
PERENNIAL OFFERS SUPPORT TO LANDSCAPERS AND HORTICULTURISTS AFFECTED BY CARILLION COLLAPSE
BALI's associated charity
Perennial
has offered to support those workers that will be affected by the collapse of construction firm Carillion, which now poses a threat to horticulture businesses that had contracts with the company. Many of the large construction projects Carillion was delivering have significant landscaping and nursery supply elements, leaving companies unsure whether they will get paid and jobs at risk. For individuals who find themselves facing redundancy and/or financial hardship as one of the knock-on effects of this action, Perennial is here to help. The UK-wide charity is dedicated to helping everyone in the horticulture industry when they are in difficulty.
Britain's second-largest construction firm, which employs 20,000 people in the UK, went into liquidation on Monday 15th January with debts of around £1.5bn. It is the smaller businesses that were sub-contracted by Carillion that are likely to bear the brunt of the company's collapse. With the Government limiting its support primarily to the company's public sector contracts, redundancies in commercial companies are expected to run into thousands. Trade body Build UK estimates that between 25,000 and 30,000 businesses are owed money by Carillion.
Sheila Thomson, Director of Services at Perennial says: "The collapse of Carillion will affect a large number of small sub-contracted businesses, many of which were pro-actively encouraged by the Government to get involved in these public sector contracts. While Perennial cannot offer advice to businesses, we are here for any individuals from the horticulture and landscaping trades that have been affected by the situation and are faced with redundancy, a cut in hours or a reduction in personal income in any way."
While many companies will have to wait to find out whether their debts will be paid, individuals who find they are facing redundancy, loss of income or financial hardship, can contact Perennial in strictest confidence for advice and support. Perennial's services extend to everyone working in or retired from all parts of the horticulture industry.
Perennial's services are free, confidential and independent and help extends to spouses, partners and dependent children. Every person that Perennial helps faces different challenges and therefore all help is completely tailored to individuals and continues for as long as they need it. Perennial's casework team can advise on benefit entitlement and help with any claims, represent at hearings and tribunals and award grants in certain circumstances. Perennial also has a dedicated debt advice service for those facing financial difficulties and its support includes negotiating with creditors and making applications for bankruptcy.