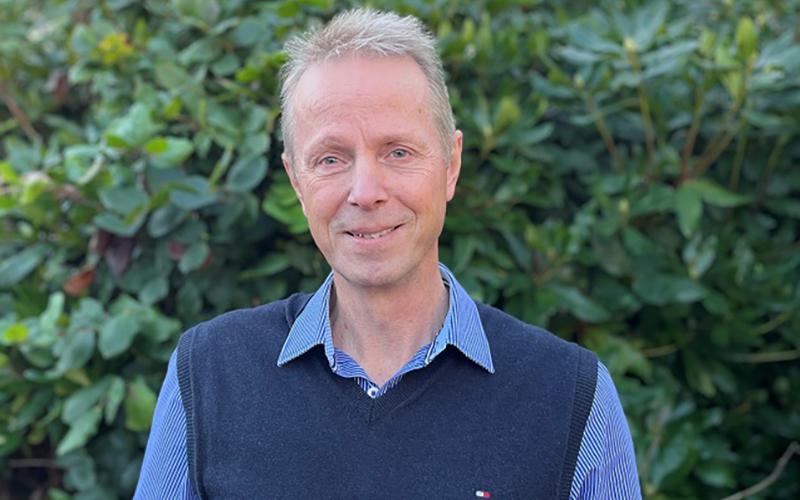 Nurture Landscapes Group appoints Gareth Kirkwood as new CEO
06 Jan 2022 | BALI Member News
Former managing director of The AA Roadside Services joins Accredited Contractor The Nurture Landscapes Group as the new CEO from 1st January 2022.
With a BA from the University of Strathclyde and MBA from Lancaster University, Gareth Kirkwood OBE has enjoyed an extensive career spanning more than three decades. In that time, he has overseen sizeable expansions and transformation at some of the world's most recognised names, including 22 years at British Airways, including four years running BA's regional airline, six years at the helm of its World Cargo division and a further two as director of operations.
The AA's work to support the nation through the pandemic, including free breakdown cover for NHS staff, support for London and East of England ambulance services and free signage for vaccination centres across the UK, saw Kirkwood named in this year's Queen's Birthday Honours list, capping four highly successful years as the managing director of the AA's roadside services division. Between the roles in British Airways and the AA, Kirkwood led a European transformation programme for the vacation property rental division of Expedia.
His appointment coincides with a period of considerable growth at the Nurture Group, including 7 acquisitions since January 2021, in particular that of Rokill Pest Control Services, broadening the company's existing service offering.
Peter Fane, current CEO of Nurture Landscapes, will continue to work full time at the company as Executive Chairman, focusing his time on growth and acquisition.
He commented:
"We are absolutely delighted to be able to add someone with such great experience and knowledge to our team. We believe Gareth Kirkwood will drive us forward and will certainly make an important contribution to the growth of the company."
Commenting on his appointment, Gareth said:
"I am thrilled to be joining Nurture Group as CEO and excited to drive the team on to achieve its goals. I hope to help the organisation to deliver important targets, not least the achievement of the net zero business status by 2030, an ambitious goal, but one which we believe is attainable with the correct investment."
Gareth's appointment follows a successful period for the Nurture Group. This year the company became a real living wage employer and met carbon neutral status in accordance with the PAS2060 standard as a start to their journey to net zero.
The company has obtained several important quality marks for its work with green spaces, and were awarded the much coveted Champion of Champions Award for Best Environmental Practice by the Green Organisation, as well as becoming platinum accredited members.
Find out more at nurturelandscapes.co.uk