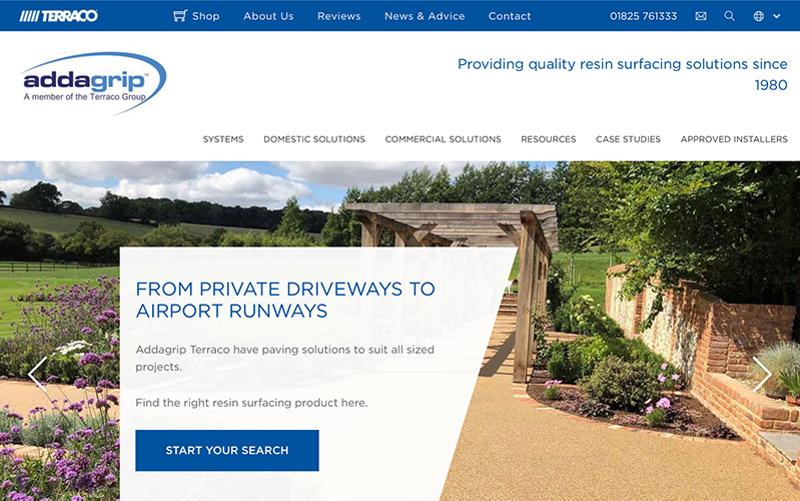 New-look customer-focused Addagrip website now live
21 Jul 2021 | BALI Member News
After a few very busy months, Addagrip is delighted to announce that their new resin based surfacing solutions website is now live!
They have built their new customer-centric website to offer a great responsive design with a streamlined interface, allowing visitors to navigate the site more easily and find the information they need. With a systems and solutions approach, the site offers product information, an extensive portfolio of case studies, testimonials and technical advice to allow clients to make informed decisions about their choice of resin based surfacing systems. From private driveways to airport runways, their website offers a paving solution to meet project requirements.
Build specifications with ease with their downloadable technical data, BIM, NBS and base build up recommendations or learn more by completing one of their new contact forms to book a RIBA certified CPDs.
Visit them now at www.addagrip.co.uk