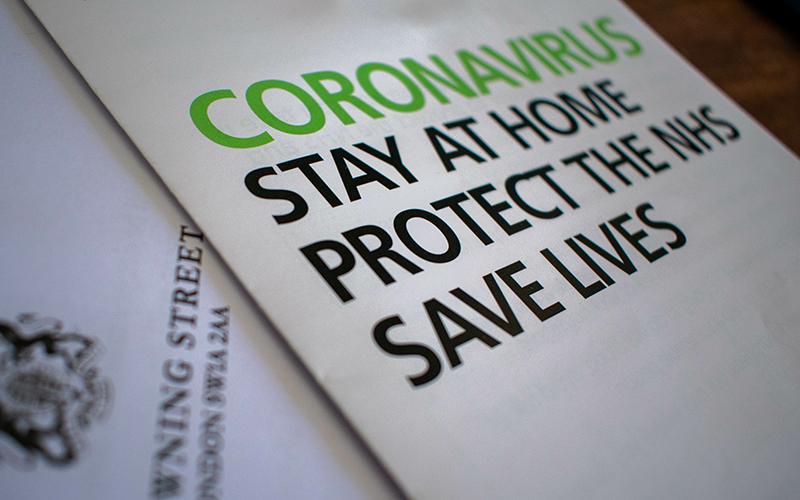 BALI comments on COVID-19 restrictions in England
03 Nov 2020 | BALI News
Following a government announcement on Saturday 31st October 2020, confirming new national restrictions in England, the British Association of Landscape Industries (BALI) has reviewed the guidance released to-date and provided an update for members, below. It's important to note that each of the devolved nations have their own set of guidance which members who live or work in those nations are encouraged to follow: Northern Ireland, Scotland, Wales.
From Thursday 5th November 2020 new national restrictions will replace local restrictions throughout England. This will apply for four weeks up to Wednesday 2nd December. At the end of the period the intention is to return to a regional approach, which will see England reverting back to a three-tier system, though an extension of the lockdown has not been ruled out at this time.
Whilst home working is now being encouraged, where this is not possible, workers should continue to travel to work and attend their workplace. Examples cited by the government include national infrastructure, construction and manufacturing, as well as public sector employees working in essential services.
BALI's Chief Executive Wayne Grills commented:
Although the government's latest guidance asks that we work from home where possible to protect the NHS and save lives, for those businesses and individuals working in the landscape services industry whose work cannot be undertaken from home, advice remains to continue to go to work. This includes any operation that includes working inside a domestic property. I must urge businesses to review their working practices during the pandemic to ensure they remain COVID-secure. If there are roles that can be effectively delivered from home, like desk-based work, administration or marketing functions, we recommend those individuals continue, or return to, remote working. This will aid the national effort to reduce the rate of infection.
When outside your household it's important to remember; Hands. Face. Space. BALI has updated its guidance around social distancing best practice in a landscaping environment, which includes information for employers and employees. BALI has also updated guidance related to the government's Coronavirus Job Retention Scheme, which has been extended until Wednesday 2nd December.
As part of the latest restrictions, members who own a retail store or showroom which is classed as non-essential will be required to close. Garden centres can remain open under the new guidance, as can hardware stores and those selling building supplies.
On the evening of Monday 2nd November 2020, BALI's contacts in Scottish Government confirmed that members travelling to and from England for work purposes are permitted to do so, and guidance in England supports this. Further guidance has been issued by the Scottish Government for those travelling across the border.
On Thursday 5th November BALI will launch its State of Trade Survey. The last 8 months have been difficult, and many businesses are facing an unpredictable future because of Brexit and the continued impact of COVID-19. Together with the recent membership survey which saw over 100 responses, the information we gather as part of this survey will help us identify current trends, opportunities and potential threats to the landscape industry. This feedback is crucial to the association and will ensure we direct efforts to the issues that are likely to impact the industry for the next 12 months and beyond.
Wayne concludes:
Our team at Landscape House will continue to support and promote your business over the next 12 months, and whatever our members go through, we remain firmly by your side and committed to offering the best customer service.