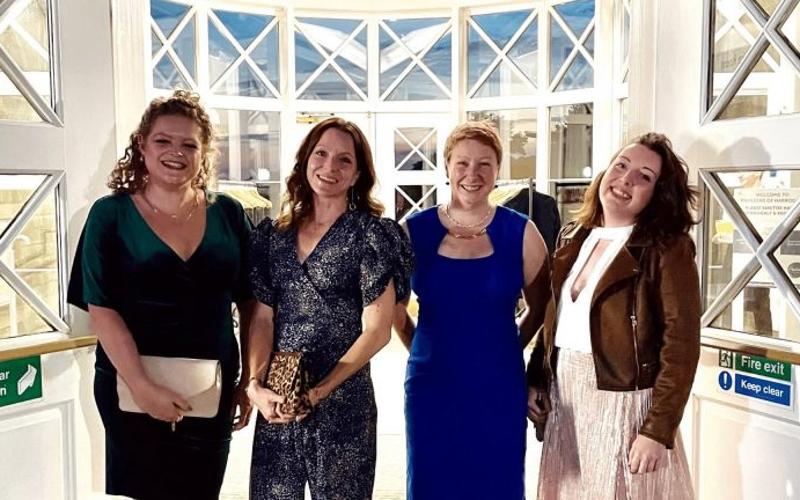 Lowe Maintenance wins Rural Innovation Award 2021
17 Nov 2021 | BALI Member News
Forestry training course provider Lowe Maintenance has won the Rural Innovation award at the Yorkshire Post Rural Awards 2021. Their pioneering innovations included introducing specific safety measures like tree climbing training dummies and safety packs, and investing in technology improvements, from their website to the introduction of a new candidate portal.
Rural Innovation was a new award category for the Yorkshire Post Rural Awards 2021. Judges were specifically looking for a business that had risen to the challenges of 2020 and 2021 through the global pandemic and had come up with a game-changing innovation to tackle the problems faced by the industry, along with adapting to help others with the challenges faced.
Managing Director of Lowe Maintenance, Demelza Lowe, said:
Winning a Yorkshire Post Rural Award three years in a row is the most amazing recognition for all our hard work. Undoubtedly, this has truly been a team effort and although we are a mighty husband and wife duo, this was only possible due to the amazing people that we work with on a daily basis. Therefore, the biggest thanks go to everyone that works with us throughout the year, in the good weather and equally, the wet and soggy.
Since their last triumph at the 2019 Yorkshire Post Rural Awards, Lowe Maintenance have been pioneering new standards for the industry during a pandemic and overhauling their customer journey from start to finish. Their team spent part of the first lockdown in March and April 2020 putting plans together for how to continue training and keeping their candidates as safe as possible, from the moment they started training again. Many of their candidates sung highly of their efforts during this time and continue to do so in course evaluations.
Just a few of their pioneering innovations included introducing tree climbing dummies to allow for social distancing, offering a free safety pack upon arrival, using a sanitising fogging machine and assigning individual tree climbing kits allocated for the course and assessment. They also overhauled the technology they were using for course enquiries and bookings. This included building a new website, which is a fully interactive hub of information, where visitors can find everything they need to know about courses, read or watch video testimonials, view live availability and book online. They overhauled their CRM, introducing workflows and automation throughout the candidate journey and launched a candidate portal where all course details are held from the moment a course is booked, along with automated workflows to include reminders of course dates and evaluations, removing the need for their paper-based material.
Demelza Lowe continued:
We offer training to an exceptionally high standard, ensuring that the candidates leave with not only the qualification, but confidence. With our guidance, they develop a greater depth of knowledge and understanding in their course subject as well as knowing how to stay safe in the land based sector. In addition, they have ongoing access to the portal for relevant industry updates.
Three time winners, Lowe Maintenance previously won the Rural Business and Professional Services award in 2018 and 2019, based on unbeatable customer service. Like many others, the Yorkshire Post Rural Awards were not held in 2020 due to Coronavirus. Lowe Maintenance were also shortlisted for the Rural Business and Professional Services award in 2021.