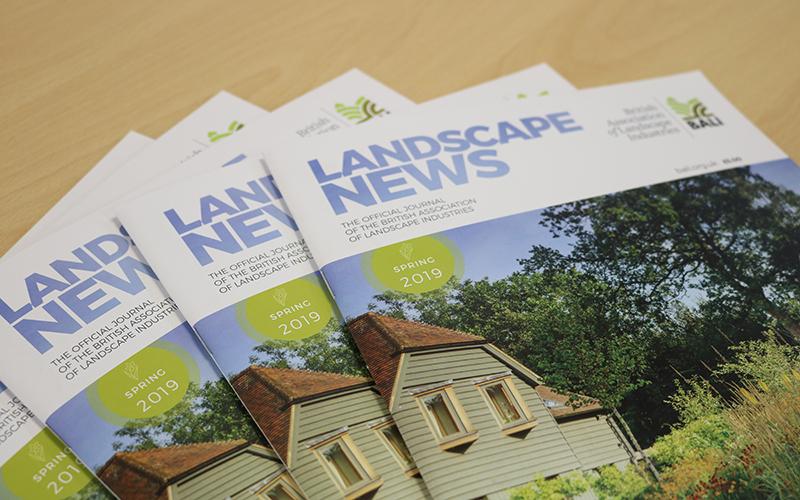 Promote your company by featuring in Landscape News
24 Apr 2019 | BALI News
Editorial content deadline for the Summer edition for Landscape News is encroaching ever closer on 10th May 2019. Use this opportunity to promote your company news through BALI's popular quarterly journal.
BALI's Marketing and Communications Manager Darren Taylor has taken charge as Interim-Editor and the copy deadline date for editorial content from BALI Registered members for the Summer edition is creeping closer.
Landscape News is a quarterly landscaping journal published every December, March, June and September and is sent to BALI Registered, Associate and Training Provider members. Landscape News also features an online edition, available to read online at https://issuu.com/balilandscapeuk. The interactive journal can be viewed and downloaded to provide online users with a richer viewing experience.
If you are a BALI Registered member, you can submit content for inclusion by contacting BALI's Marketing and Communications Manager, Darren Taylor, at darren.taylor@bali.org.uk.
If you would like to consider advertising in future editions or would like more information about how you can feature stories in Landscape News please use out enquiry form.