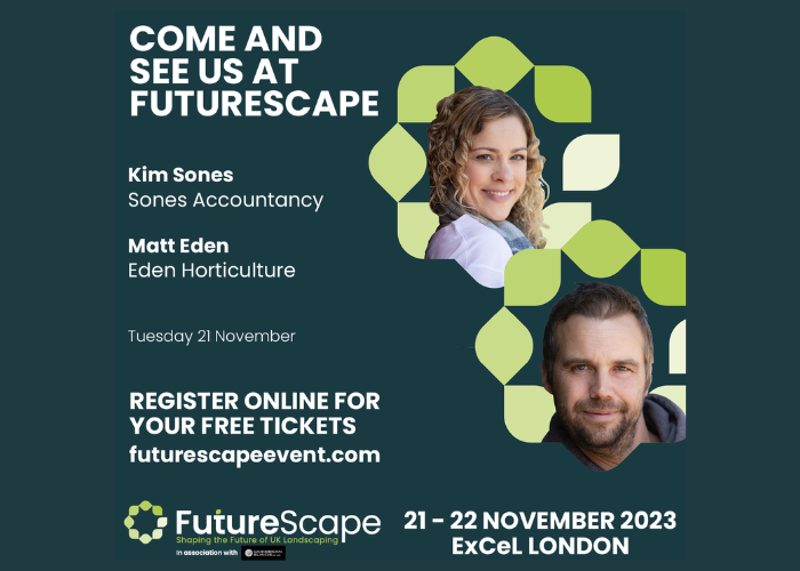 Join us at FutureScape 2023!
14 Nov 2023 | BALI Member News
I am excited to announce that Accredited Supplier Sones Accountancy Services will co-host a seminar at FutureScape 2023, the UK's largest landscape expo and trade event!
Taking the Next Step: Help Your New Business to Succeed!
In association with Matt Eden of Eden Horticultural, we will share our knowledge and experience and demonstrate how building a solid foundation for your landscaping business can set you on the right path to future success.
Matt will draw upon his experience on starting a new business and some of the easy mistakes to make. I will share my methods for monitoring profit, pricing correctly and setting up a payroll system.
FutureScape 2023 is an unmissable event! It is the perfect opportunity to make strong and valuable connections for the future development of landscaping! We'd love to see you there! For more information and to book your free ticket go to: www.futurescapeevent.com