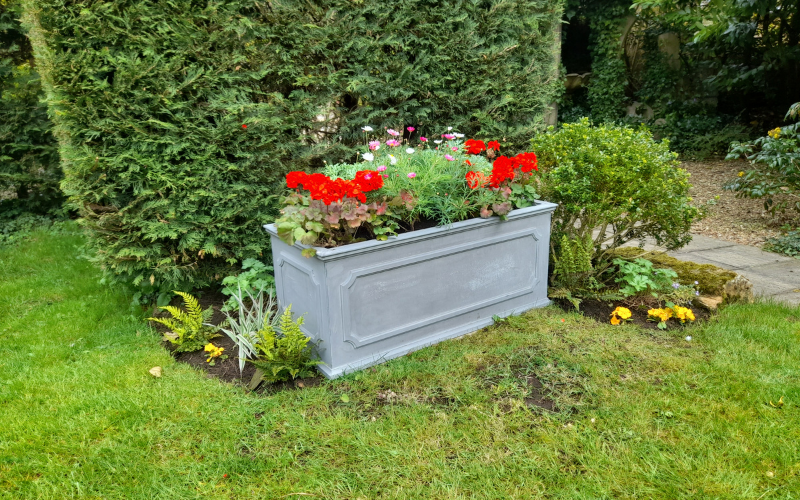 Haddonstone add beautiful and practical new Heritage Trough to its range
20 Apr 2022 | BALI Member News
Accredited Supplier Haddonstone has launched a beautiful new trough planter to its extensive range.
The Heritage Trough is an elegant planter featuring an ornamental relief detail panel and a decorative rim, and plinth. Practical and elegant, this new product offers a generous planting area.
A classic design, the Heritage Trough complements Haddonstone's stylish Heritage range. The range features four other planters in various sizes. Each planter is frost-proof and available in five colours. The Heritage Trough is made using the brand's TecLite – a thinner, lighter material for ease of lifting.
Will Haxby, Ornament Sales Director says:
"We are delighted to be launching this beautiful new trough planter this summer. The Heritage Trough is a great addition to our existing Heritage planter range and I'm looking forward to seeing lots of clients, old and new, adding this elegant design to their gardens and landscapes".
Find out more from Haddonstone's website.