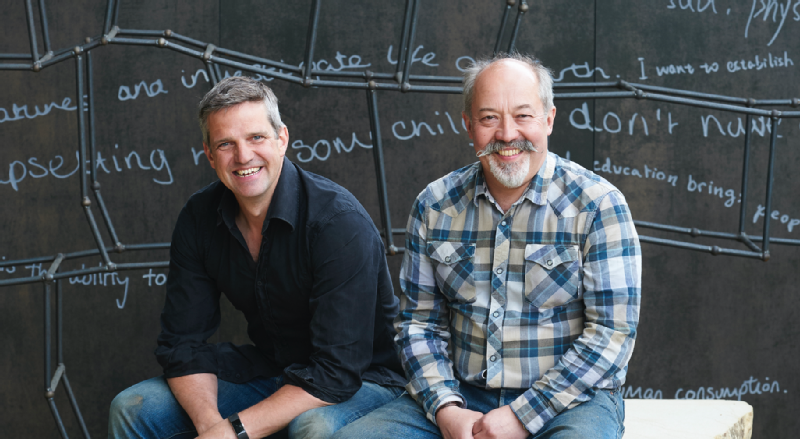 Growing successes for McWilliam Studio & LCGD
21 Feb 2018 | BALI Member News
In 2008 Gavin McWilliam and Andrew Wilson launched Wilson McWilliam Studio. Simultaneously, BALI Registered Members Andrew Wilson, Andrew Fisher Tomlin and Mark Gregory launched
The London College of Garden Design.
Wilson McWilliam Studio is acknowledged to be one of the leading design studios in the UK, winning 24 awards nationally and internationally over the past 10 years. The studio has produced outstanding and experimental work and created a huge range of successful private gardens and landscapes both large and small, together with a series of show gardens for RHS Chelsea culminating in Gold, and on the international stage winning gold and best in show at the Singapore Garden Festival.

The London College of Garden Design is now one of the UK's leading garden design colleges based in the RBG Kew with many successful graduates now in business and winning their own awards. In addition to its Garden Design Diploma the college has also added a Planting Design Diploma and offers a range of short courses both at Kew and with the RHS at Wisley.
To allow for the continued growth of both ventures Gavin is going to take the design business forwards as McWilliam Studio and Andrew is going to focus more on the college. Gavin and Andrew will continue to design gardens, landscapes and show gardens together on a more flexible collaborative basis.