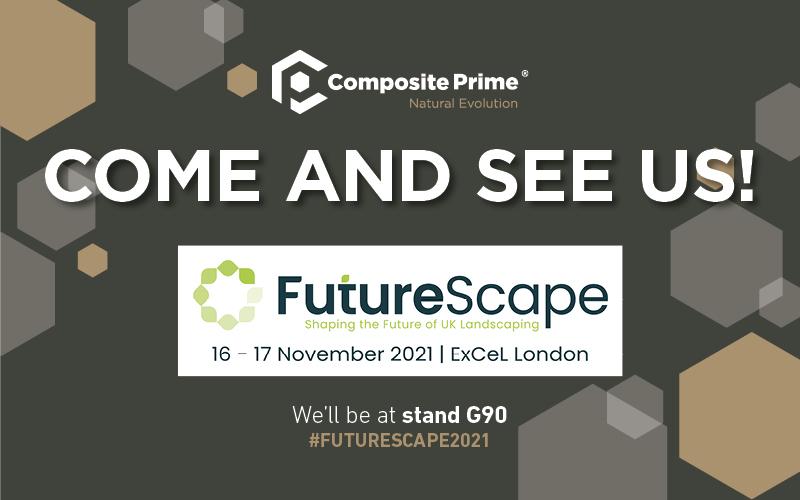 Composite Prime to exhibit at Futurescape 2021
10 Nov 2021 | BALI Member News
Composite Prime is the UK's leading manufacturer of sustainable composite decking and flooring products. Founded in 2014 by Domenic Harrison and Charles Taylor, the Yorkshire based brand manufactures its unique products from FSC 100% certified quality oak wood fiber and recycled plastics.
The company is dedicated to producing sustainable materials. Each square metre of composite decking contains the equivalent of more than 3,000 plastic bottle caps or 280 plastic bottles. In the six years of operation the brand has saved the equivalent of 151 million plastic milk bottles from landfill.
At Futurescape, Composite Prime will exhibit their full portfolio of products, including HD Deck Pro. HD Deck Pro is premium extra-wide composite decking that features a traditional wood grain to add quality and style to outdoor living spaces. HD Deck Pro is the only 200mm wide capped composite decking in the UK and is available in two designer shades, champagne and oyster.
Visit the team to find out about their PRO Installer scheme, a free, online training programme for labouring professionals to become accredited installers of the brand's luxury decking products. Composite Prime also runs an exclusive reward scheme to give both consumers and professionals who purchase Composite Prime products the opportunity to enter into a monthly prize draw to win a range of products.