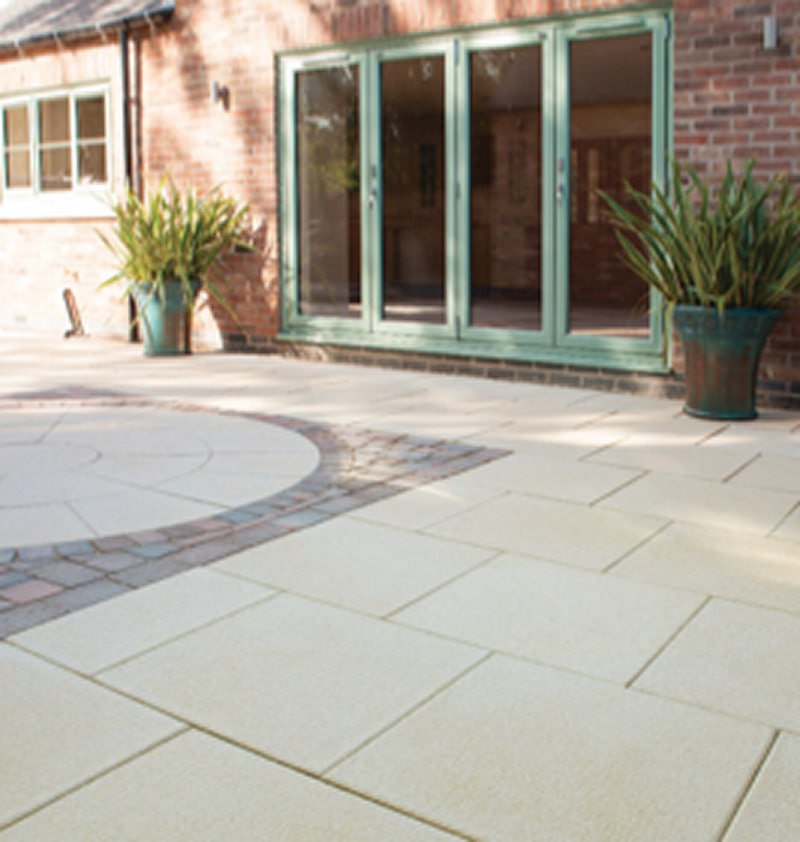 Bradstone promote their luxury Textured Paving range
12 Jan 2018 | BALI Member News
BALI Registered Affiliate member Bradstone are promoting their Textured Paving range this week, where style and practicality work together in perfect harmony to offer the perfect balance of flair and function. Available in four attractive shades: Dark Grey; Grey; Buff; and Red, the paving features fine white limestone chippings to provide a softened appearance.
With four different sizes, and the Buff shade offered in a circle design, you can achieve your ideal layout. It is also durable and hardwearing enough to retain its good looks over the years.
Textured paving retails at £21-26m².
For more information visit www.bradstone.com