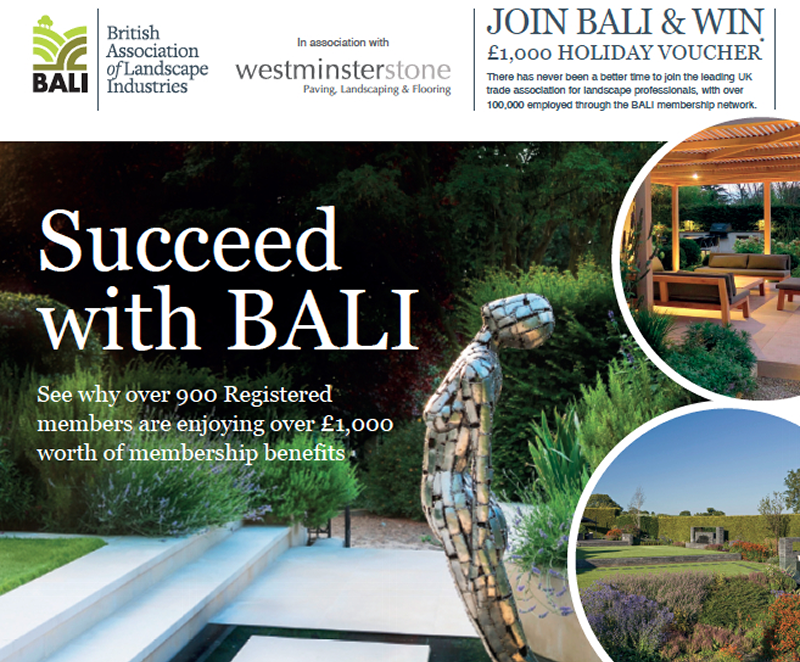 BALI welcomes new members from latest trade campaign
12 Apr 2018 | BALI Member News
On the 1st November 2017, BALI launched two new sales campaigns, one to raise the awareness of BALI as a brand to members of the public and promote the products and services of BALI members, and the second was a targeted, incentive-driven trade campaign designed to recruit new members. Both campaigns were live until 27th March 2018, with lots of positive outcomes for the association. BALI's trade campaign, working alongside the hashtag #SucceedwithBALI, was headline sponsored by BALI Registered member Westminster Stone, has generated 10 conversions to date, with more prospects in the early stage of conversion.
Over 70 enquiries were received over the lifecyle of the campaign, with smaller domestic contractors making up the majority of the leads, primarily through paid advertising on Facebook which generated 170,000 impressions and 5,000 clicks. Google Adwords Display Advertising was also used as a tool to promote BALI and the campaign, with overall impressions totalling 220,000 and 400 clicks. When the campaign was launched, the key areas that BALI wanted to target was the North West and South West of England and now the campaign has closed, results clearly show that most of the enquiries received were from these two regions. The trade campaign landing page welcomed over 5,000 unique users, with over 7,000 views recorded. Looking closely at the demographics for the campaign, the majority of visitors were aged 34-44, closely followed by a 45-54 age bracket.
To compliment the main trade campaign, BALI's Sales Officer, Carly Button, also circulated a targeted e-communication campaign which resulted in BALI Registered Contractor, Allium Gardeners, joining the association and winning the campaign incentive prize, a brand new FitBit Alta.
Now that the campaign has closed, BALI's Landscape House team will now select an overall winner who will receive a £1,000 holiday voucher. Details will be announced soon.