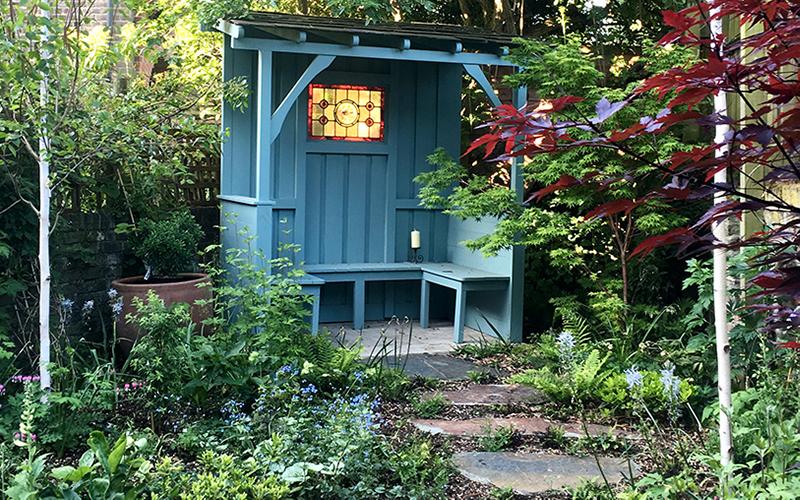 BALI team hosts eight Regional AGMs in one day
21 Jan 2021 | BALI News
Due to ongoing restrictions as a result of the pandemic the British Association of Landscape Industries held its annual series of Regional AGMs online and all on the same day for the first time in the Association's history. Chief Executive Wayne Grills, Regional Support Officer Laura Doyle and Marketing & Communications Manager Darren Taylor hosted eight virtual events in total, allowing members from across the UK to tune-in remotely.
Commencing at 11am, the pre-show ran for 85 minutes and included an update from Wayne on Landscape House activity from the past 12 months, as well as a sneak peek of what's still to come in 2021. Members can download a copy of the presentation on this page by logging in with their username and password. Following BALI's update, special guest and Registered Designer Jilayne Rickards MBALI was joined by Managing Director of Registered Contractor Landscaping Solutions, Ben West, for a deep dive into their recent multi-BALI-award-winning garden The Urban Retreat – London. Members were treated to an expose of the garden's reuse and recycle elements, sustainable methods and bespoke elements. Technical Officer (Quality Assurance) Richard Gardiner helped to curate the discussion, fielding questions from the audience.
Following the pre-show, each region of BALI were allocated a 30 minute AGM slot which began with the Yorkshire & North East committee from 12.30pm. Throughout the course of the afternoon, all seven committees had hosted their meetings and provided updates to members based in those regions. Some of the commonalities from the committee's feedback included:
Strong order books and profits last year and healthy starts for most members in 2021, despite torrid economic conditions
Last year's online meetings for regional Chairs and Vice Chairs to get together proved popular, with members finding solace in networking and sharing ideas and discussing opportunities
Shortage of materials, including timber items and juvenile trees, was something members raised as a potential issue affecting the wider industry at present
Surveying members in each region to ask what topics for events they would like to see each committee host this year
Landscape House to look at creating an online area for each committee within the member's area of the BALI website
Landscape House to provide a regular crib sheet of activity to share with each regional committee to disperse to members in the region
The full playback of the Regional AGM pre-show is now available on BALI's YouTube channel here. BALI's National AGM 2021 will return in September, date and venue to be confirmed in the near future. If you would like to get involved with your local regional committee please contact Laura laura.doyle@bali.org.uk.