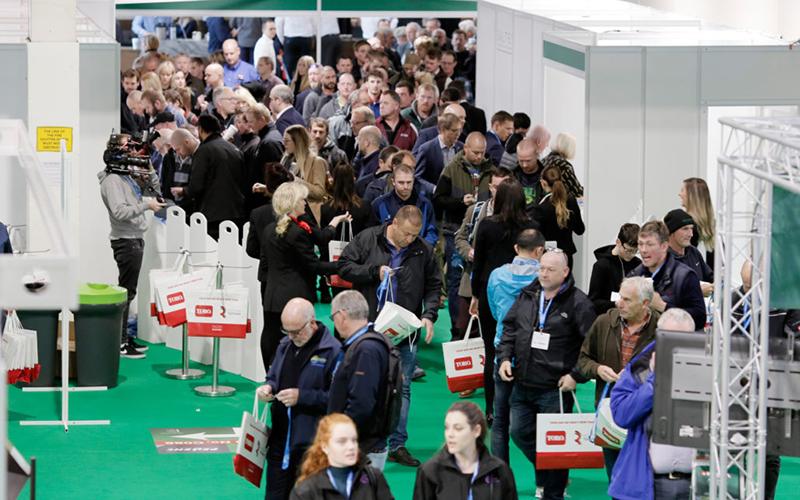 BALI confirms landscape zone at SALTEX 2021
20 May 2020 | Trade Show
The British Association of Landscape Industries (BALI) has confirmed the popular BALI Landscaping Zone will continue to feature at SALTEX following the announcement of the postponement of the grounds care exhibition to Spring 2021 by the Grounds Management Association (GMA) on Wednesday 19 May 2020.
In light of continued restrictions surrounding mass gatherings, combined with the unprecedented impact on all of us from COVID-19, the Grounds Management Association's (GMA) Board of Directors has taken the unanimous decision to move SALTEX to 3 and 4 March 2021. This outcome has been guided by discussions with key industry bodies, as well as exhibitors.
Working closely with the organisers of SALTEX, BALI confirms The BALI Zone has sold out on the original space but organisers have confirmed if there is further demand for exhibitors they will look to expand the exhibition space to accommodate.
The BALI Zone is a landscaping zone with a dedicated landscaping area that sets itself apart from the annual sea of turf care machinery and groundscare equipment, whilst simultaneously offering attendees a chance to meet BALI members promoting the latest in landscaping materials and industry training.
If you would like to book an exhibition space within the BALI Zone at SALTEX please contact Charles Neale, Event Sales Manager, on +44(0)08450 768 178 or email charlesneale@rabdf.co.uk
Speaking about the announcement of the postponement of SALTEX David Carpenter, Independent Chair of the GMA stated:
"We would like to reassure our community that personal wellbeing remains our top priority. It is a case of mixed concerns at the moment, but I am hugely optimistic because I believe that the rescheduling of SALTEX in November 2020 will result in a much stronger show in Spring 2021. The new date will enable even more people to visit and celebrate the innovation, technology and the passion that the grounds industry represents – including excellent networking opportunities, as well as focussing on new business needs."
The GMA and its SALTEX partners are working closely together to assist businesses with the transition. The GMA can be contacted for further support via SALTEX@thegma.org.uk.
Image: Fusion Media