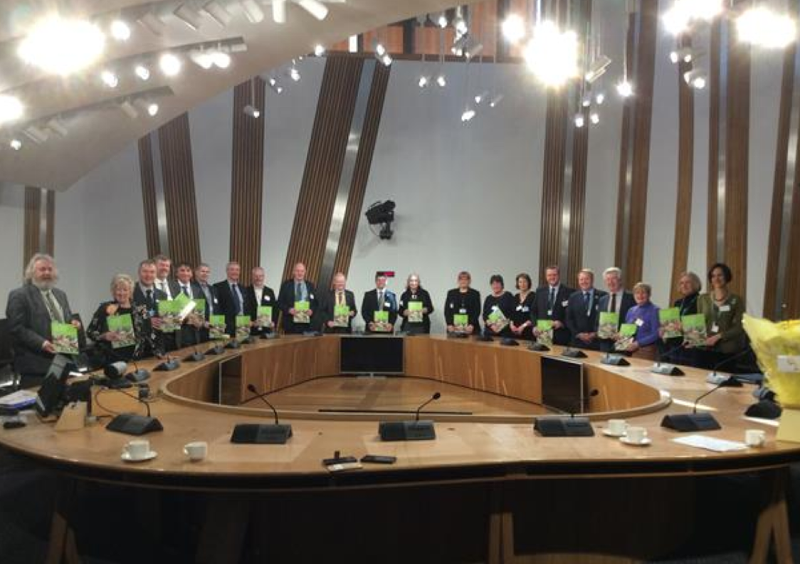 BALI CEO supports Scottish Horticulture Action Plan
11 Apr 2018 | BALI Member News
On Monday 29th March 2018, BALI's Chief Executive Wayne Grills joined 27 leading organisations and businesses in Scotland to present The Scottish Horticulture Action Plan to Scottish parliament. As a withstanding member of the Horticulture Panel, Wayne has been instrumental in the creation of the document. The Plan focuses on five key areas where horticulture has a significant role to play. The areas are Education, Health/Well-Being, Environment, Economy and Tourism.
By 2022, the aim is to:
Ensure all school children have the opportunity to grow plants and garden, to learn more about the environment and understand the importance of a healthy lifestyle;
Develop an attractive web portal for careers promotion, nurturing our skills pipeline alongside other land-based career options;
Increase our economic contribution by half a million pounds and create 300 new jobs;
Develop proven low-cost horticulture-based solutions to treating mental health and other health challenges;
Ensure more Scottish-grown trees and plants are used in public procurement projects by engaging sooner in the process;
Support communities to create community gardens in areas where they do not currently exist;
Hosting a National Gardening Week to promote garden tourism in Scotland
To download a copy of The Scottish Horticulture Action Plan, click here.