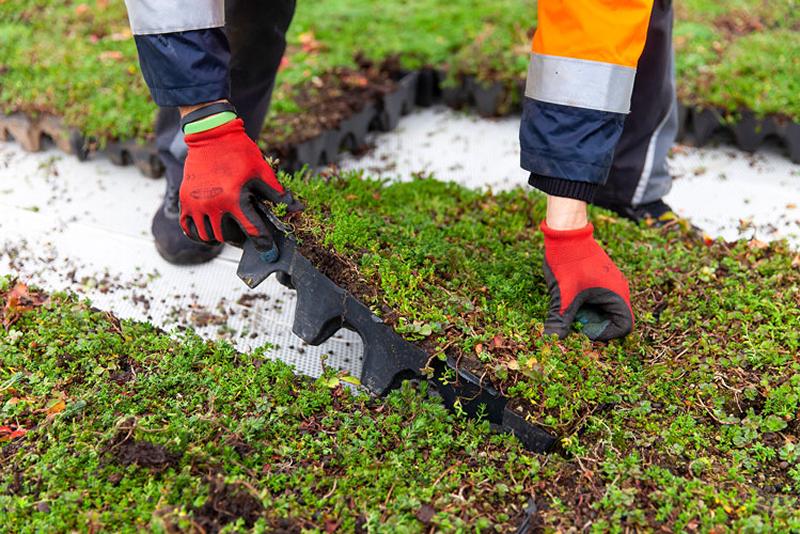 Mobilane joins Green Roof Organisation
11 Mar 2021 | BALI Member News
As long-term pioneers in the development of green roof technology and products with their MobiRoof green roof systems, Mobilane are pleased to be able to support the organisation as, together, we look to encourage the retrofitting of green roofs to existing buildings as well as promoting installations of high quality green roofing in every city and town.
The GRO, an independent not-for-profit trade association established in 2008, represents all elements of the UK green roof industry including specialist contractors, suppliers, other trade bodies, NGOs, ecologists, architects and designers. Aligned with Mobilane's own aims, the GRO seeks to increase green roof use and development and the awareness of all the potential gains a green roof can bring in biodiversity, rainfall management and aesthetic appeal.
Alongside representatives from the National Federation of Roofing Contractors (NFRC), the Liquid Roofing and Waterproofing Association (LRWA), the Single Ply Roofing Association (SPRA) and British Association of Landscape Industries (BALI), Mobilane will be actively participate in technical committees and events to help extend the reach of the green roofing industry. This will include input and involvement in the updated edition and commitments within the GRO Code, an important reference document for all in the industry.
Find out more about the GRO and their endeavours in the development and promotion of green roofing across the UK here.