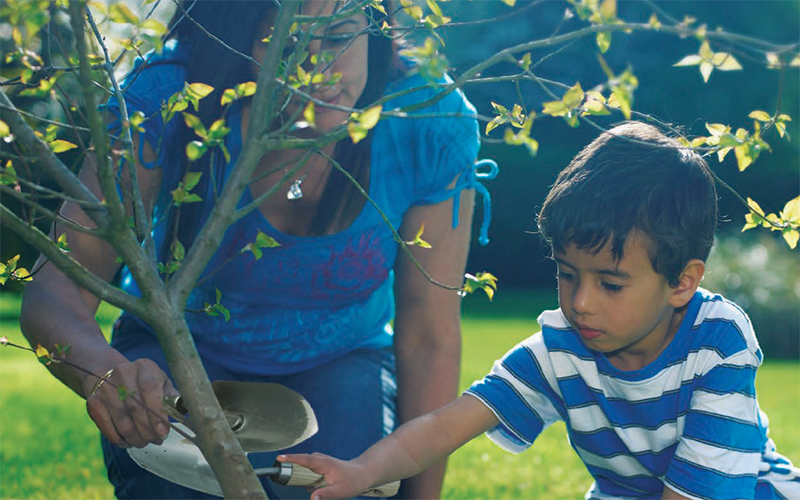 Association welcomes new RHS Planet-Friendly Campaign
15 Sep 2021 | Industry News
The RHS (Royal Horticultural Society) have unveiled a new Planet-Friendly Gardening Campaign as part of their new Sustainability Strategy, helping gardeners have a positive impact on the climate and biodiversity crisis.

Several major initiatives and projects have been announced in the Strategy, published earlier this week. It will include launching a Planet-Friendly Sustainability Calculator for gardeners by 2025 and offering online access to a Garden Plants for Purpose tool that will help gardeners choose plants that deliver environmental and health benefits.

Chief Executive of the British Association of Landscape Industries Wayne Grills said:
We welcome the launch of the RHS Planet-Friendly Gardening Campaign and the RHS' approach in developing this strategy and key actions. By focussing on the issues relevant to gardening and horticulture through its membership and to the wider public, enhancing the public's education in this area, as well as promoting the positive physical, mental and social impacts that gardening can bring to millions of people. It will also raise the profile of the professional landscapers, gardeners and garden designers and look to improve the supply chain on such a critical topic.

The Strategy aims not just to have zero impact, but to actively provide a net positive for nature, improving biodiversity and removing more carbon from the atmosphere that is produced by the RHS.

Other initiatives announced in the strategy include:
Supporting NHS key workers to cope with the pressure of the COVID-19 pandemic by creating healing gardens at hospitals and healthcare settings
Developing a Flower Shows Sustainability Strategy
An evidence-based Wellbeing Garden Blueprint
Delivering the RHS water roadmap, creating a new lake at RHS Garden Wisley and making the RHS water neutral by 2030
An RHS Flourish Fund to promote diversity and inclusion in horticulture
The RHS COP26 Garden at 2021 RHS Chelsea Flower Show will be re-established at RHS Garden Bridgewater
Read the strategy in full at the RHS' website.