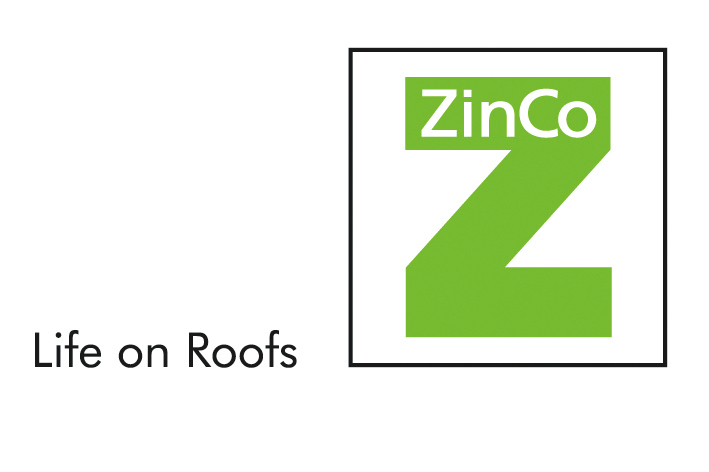 About ZinCo Green Roof Systems Ltd
As one of the global market leaders in the green roof industry, ZinCo supply state-of-the art green roof systems for the landscaping of roofs. ZinCo offer a wide range of green roof system solutions to suit different sorts of roof structures (flat, pitched, inverted roofs etc.) and meet the most diverse requirements of soft and hard landscaping on roofs - from simple extensive greening via intensive roof gardens to the most sophisticated roof designs including blue roofs, biosolar roofs and podium decks. ZinCo systems comply with international standards and selected systems have European Technical Approval. With an experience of more than 40 years in the green roof sector, ZinCo have always been pioneers and innovators in the field of extensive and intensive roof greening with a great focus on permanent research and development. Apart from the material supply ZinCo offer technical support and consultancy from planning to completion of a green roof project including design, specifications, CAD and on-site support if required.
Areas covered
South Thames, North Thames, South West, East Anglia, Midlands, Wales, North West, Yorkshire North East, Scotland, National (Eng/Wales/Scot/NI), Northern Ireland, UK Islands
Types of work undertaken
Roof Gardens/Green Roofs (unlimited)
Surfacing Materials (unlimited)
Water Feature and Irrigation Equipment (unlimited)
Technical Advisory And Recruitment (unlimited)
Top Soil And Aggregates (unlimited)
Commercial (unlimited)
Hard Landscaping Materials (unlimited)
Projects
Streatham Hill, London
Streatham Hill is a new landmark and another premium residential development in Greater London situated within a 20 min ride on the train to the London city centre. Surrounded by the multi-storey apartment buildings, the private landscaped courtyard forms the heart of the development. Most of the apartments look onto this inner courtyard and it serves as a green oasis to the residents while the thriving shopping street including retail spaces, restaurants and bars is situated just on the other side of the building. As the courtyard was built on top of the underground garage a suitable podium deck build-up was required.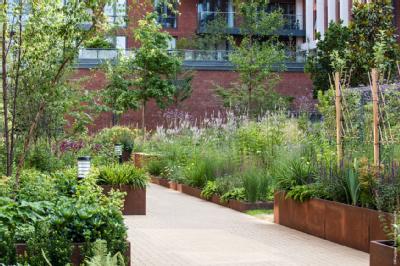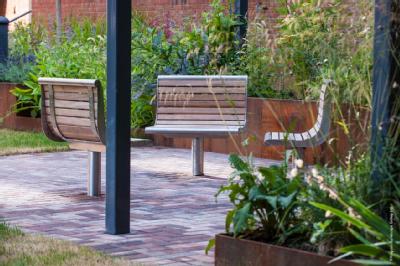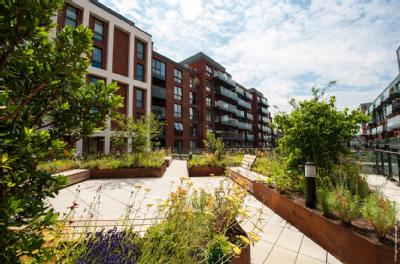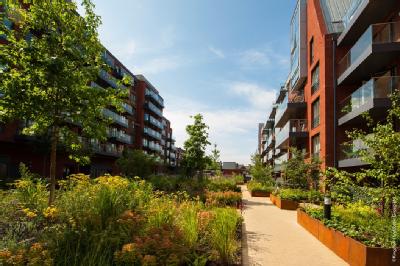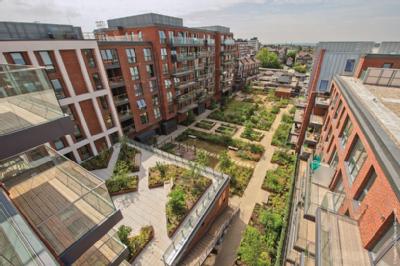 Barbican Estate, London
Replanting of Beech Gardens, forming part of the Barbican Estate in the City of London. This retrofit project was based on a new design concept by the Landscape Agency in York in cooperation with Nigel Dunnett from the University of Sheffield. To meet the requirement of a significant reduction of irrigation and maintenance needs for Beech Gardens, their design concept provided naturalistic meadow-like flower-rich vegetation being, however, robust and drought-resistant enough to tolerate low water availability and requiring only little maintenance throughout the year. ZinCo provided the necessary green roof system for this ambitious landscape scheme.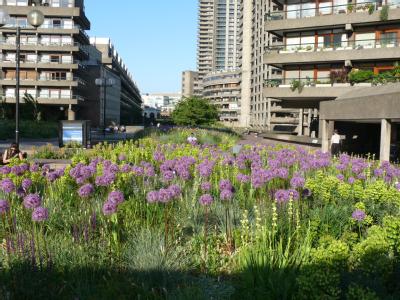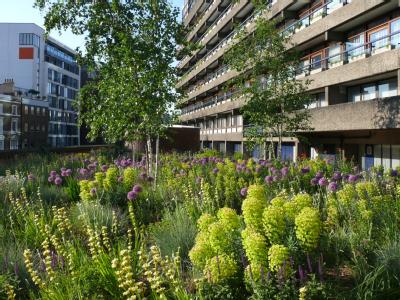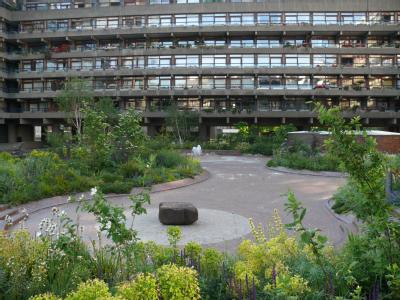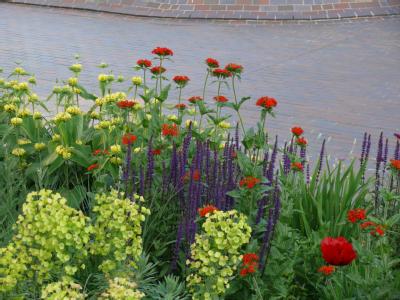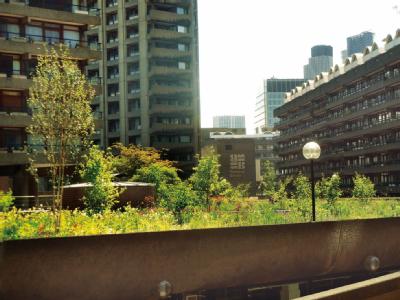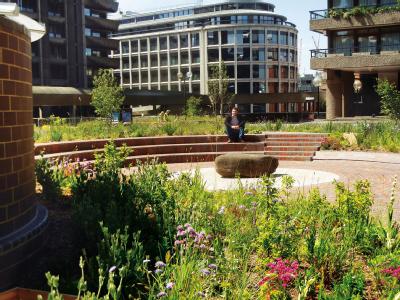 Dickens Yard, London
A former council-owned public car park was transformed into a high-density mixed-use development in the heart of Ealing, London, including retail space, private apartments, as well as public realm with a shopping street and a public square. Apart from a sedum roof on one of the buildings, podium courtyards and rooftop terraces had to be greened. On the roof terraces, planters were installed with Floradrain FD 40-E forming the heart of the build-up system. These were greened with a variety of small trees and shrubs with low maintenance requirements.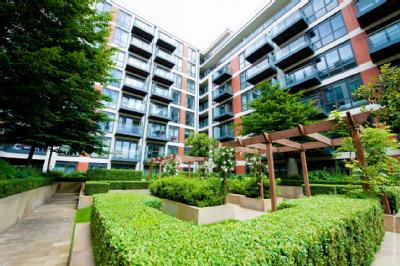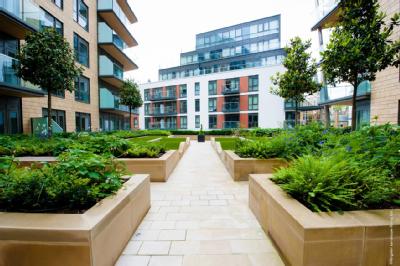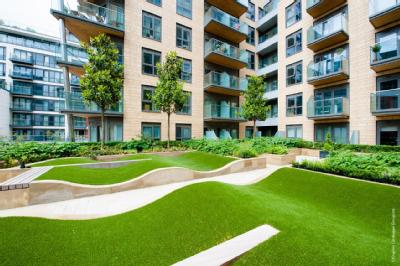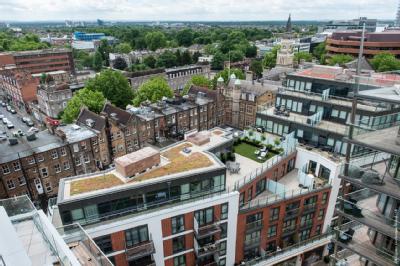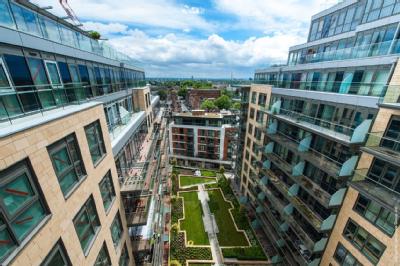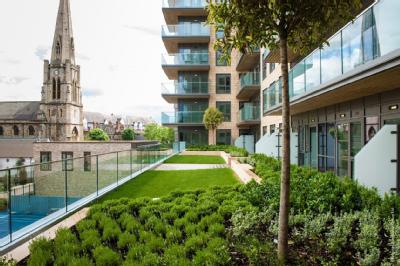 Chelsea Waterfront, London
The Chelsea Waterfront development is a refurbishment project on the 8-acre site of the former Lots Road Power Station in Chelsea, London. Chelsea Waterfront now comprises two new residential glass towers, 3 riverside buildings arranged around landscaped gardens and the refurbishment of the historic Lots Road Power Station building now combining highest quality luxury loftstyle apartments with high-class restaurants, bars, cafes and boutique shops. The landscaped gardens around the apartment buildings were built on top of the development's underground car park and required a podium build-up.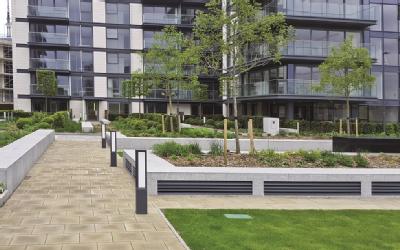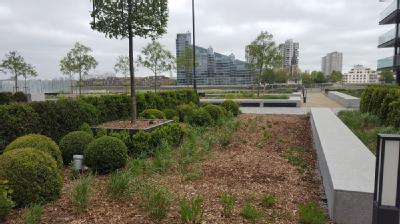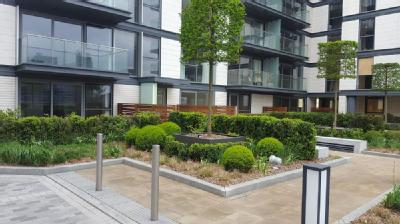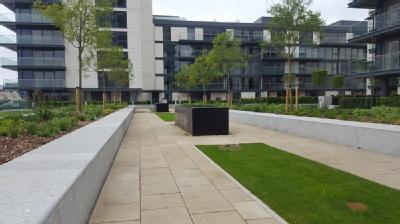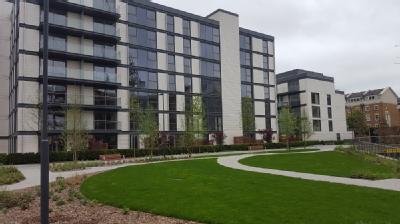 Chartered Bank Headquarters, London
This roof refurbishment on the Chartered Bank headquarters building in London was part of the bank's ongoing energy efficiency projects aiming at creating a low energy and low carbon building.
The refurbishment included a new solar installation as well as the replacement of the old sedum roof by a wildflower roof providing more biodiversity. To avoid the need of penetrating the roof waterproofing, a ballasted system with ZinCo Solar Bases SB 200 was chosen to mount the PV panels.