Accredited Supplier
Wiltshire, BA12 7BZ direct@sureset.co.uk 01985 841180 www.sureset.co.uk

Search again
About SureSet UK Ltd
SureSet specialises exclusively in permeable resin bound paving. It's suitable for all hard landscaping surfaces, tree surrounds and comes with an extended product range and all year round installation service. Using selected natural and recycled materials with their unique high quality resin formulation and expert installers, SureSet is able to provide an 21 year guarantee for all installations over the UK and globally. SureSet also offer tradesmen and keen DIY enthusiasts the opportunity to purchase and install the materials themselves using DIY Kits or TradePacks - they also offer a new base alternative 'SureCell', excellent for creating a fully permeable base with little effort.
Areas covered
South Thames, North Thames, South West, East Anglia, Midlands, Wales, North West, Yorkshire North East, Scotland, National (Eng/Wales/Scot/NI), International, Northern Ireland, UK Islands
Types of work undertaken
Ground Reinforcement Systems (up to £5,000)
Natural Stone (unlimited)
Domestic (unlimited)
Hard Landscaping Materials (unlimited)
Surfacing Materials (unlimited)
Tree Anchors (unlimited)
Commercial (unlimited)
Interior Landscaping Supplies (up to £5,000)
Roof Gardens/Green Roofs (unlimited)
Manufactured Stone (unlimited)
Projects
J E Stacey
Offering a new level of luxury to its guests, with the launch of their new Spa, the Hotel had been working on a project to improve the exterior aesthetic and create a seamless, modern finish. The exterior improvements had to be able to withstand the summer heat as well as the constant pounding of waves and salty sea spray. This required a product that was not only visually stunning, but also extremely hardwearing, fully permeable, weather resistant and UV stable.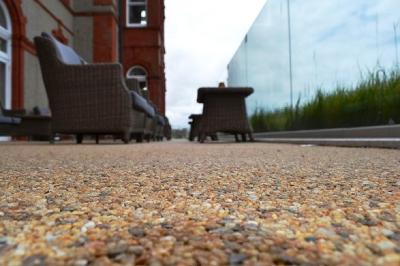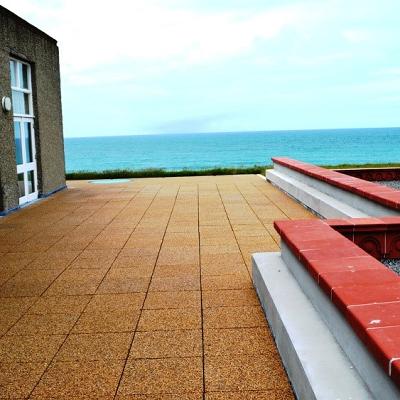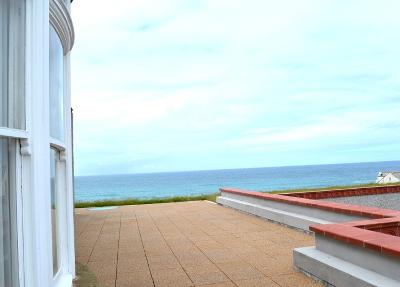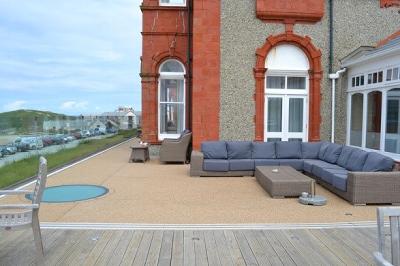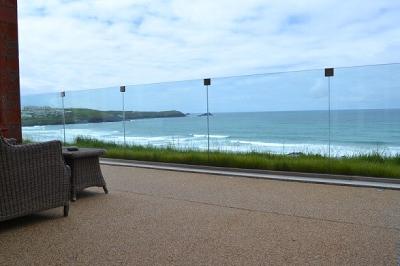 Brighter Homes
SureSet resin bound paving creates an accessible pathway for the Crematorium Enhancement Project.
Willmott Dixon
Seabrooke Rise is a council housing development built on the site of a disused car park, and part of Thurrock Council's plan to build 200 affordable new homes every year for the next five years. SureSet was specified for the communal areas outside the ground floor apartments - courtyard, walkways, steps and tree surrounds. Willmott Dixon first contacted us in December 2013, to quote for the work. When installed in March 2016, our Almond and Golden Pearl permeable paving made the perfect complement to the harmonious cream brown tones of the brick and stone work buildings, the material also blended in with the natural bark and wooden benches used within the hard landscaping.