About Gould, Kate (MBALI)
Kate Gould Gardens design and build award-winning gardens in London and the South East. With over 20 years of experience Kate Gould has led this dynamic team with a wide variety of specialist skill sets to achieve the highest accolades in the landscape industry. They are regular exhibitors at the RHS Chelsea Flower Show and have been awarded the coveted 'Best in Category' at Chelsea on three occasions. KGG specialise in small city gardens from design to completion, where their passion for greening the urban environment can be explored to the full. These small intimate, well thought out and all year round urban gardens often catch the attention of the media and have been featured in various publications in the UK and internationally. On larger scale projects the KGG designers love of plants can be more fully explored to produce beautiful planting schemes that work all year round.
Areas covered
East Anglia, National (Eng/Wales/Scot/NI), North Thames, South Thames, South West, Midlands, Wales, North West, Yorkshire North East, Scotland, Northern Ireland, UK Islands
Types of work undertaken
Design Facility (unlimited)
Commercial (unlimited)
Domestic (unlimited)
Projects
Kensington
A contemporary garden with green and white accents to be viewed from all angles of the property. Featuring a water feature, barbecue and a fireplace, the planting is a simple palette of clipped shapes juxtaposed with textural perennials. Bright white stemmed Birch are used as highlights while the hard landscaping reflects the interior scheme providing a light and bright garden that looks good year round.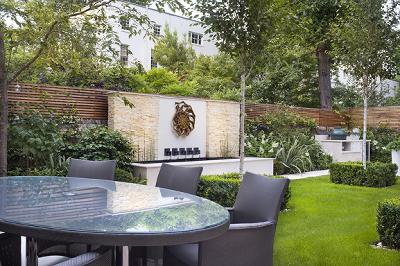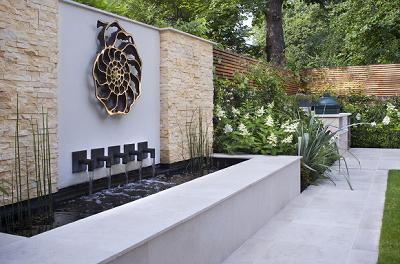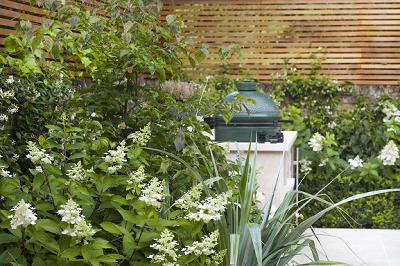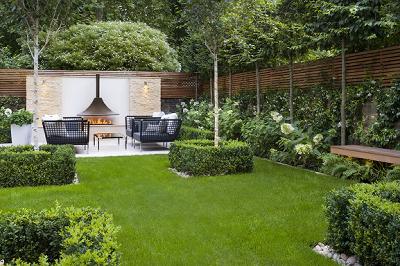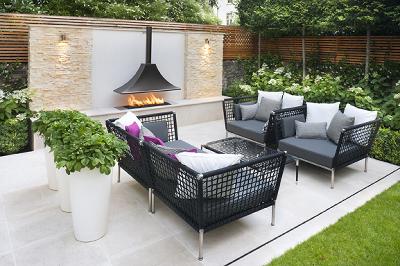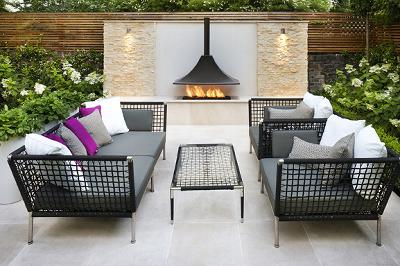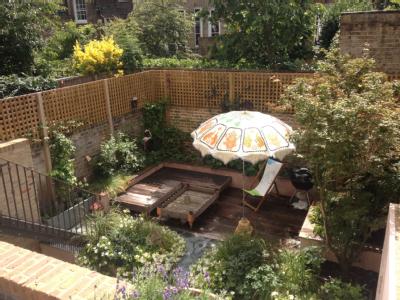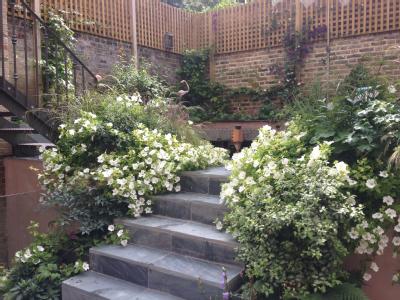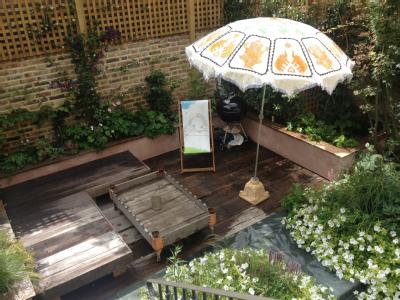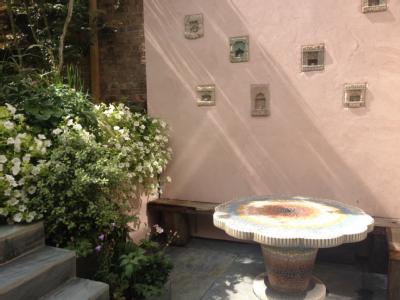 Eton roof terrace
A contemporary roof terrace designed to take advantage of the enviable river views from the rear and side of the property incorporating lounge and dining spaces, as well as more private "breakfast areas" overlooking the river. A bespoke granite topped outdoor kitchen area with a decorative log store sits at one end of the terrace, dining furniture sheltered by a fully automated extendable canopy occupies the middle section whilst two colourful L shaped outdoor sofa sets with coffee tables create a "lounge" area overlooking the river. The boundary fence is softened and minimised with the use of Olive trees and Lavender in planters. Trachelospermum jasminoides climbs the white walls adding scent and colour whilst Buxus sempervirens is used in stone coloured planters to add year round greenery and structure to the scheme.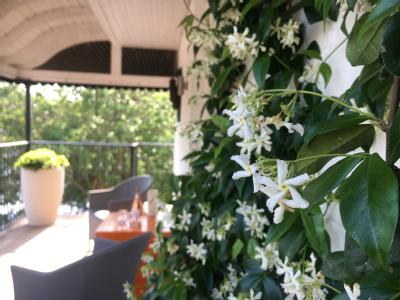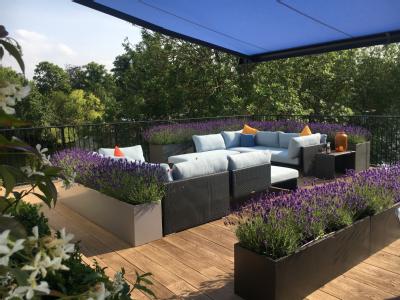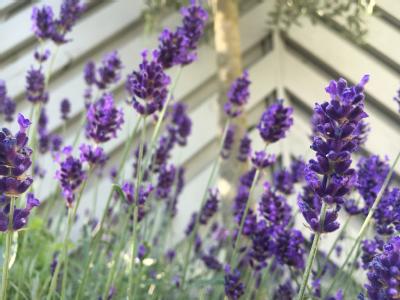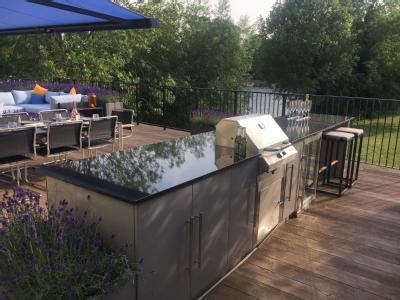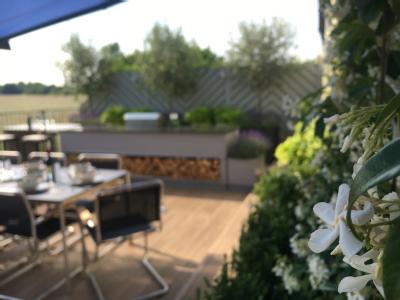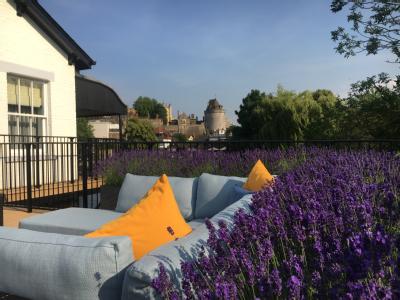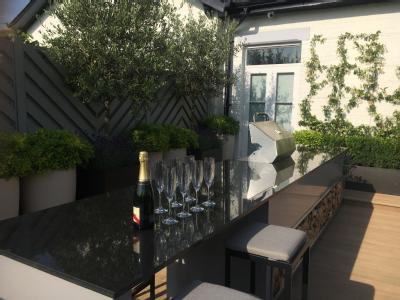 Chelsea Flower Show 2017 'City Living'
Returning once again to RHS Chelsea, this time with a thought provoking Fresh Garden with a strong environmental message "City Living" Winning both a gold medal and the coveted "Best In Category" award, 2017 marks a triumphant return to The Chelsea Flower Show for Kate Gould Gardens. City Living was set on a 12ft6 plot and built across three levels, featuring a basement, mezzanine and top floor. Following in the footsteps of Kate's 2013 garden "The Wasteland", "City Living" provided greenery to an imagined apartment block where there is very little scope for outdoor green space but where every opportunity, no matter how small, is used to provide useable outdoor spaces for residents whilst also providing much needed wildlife corridors in urban areas. On the top level is an area shaded by a pergola, the mid levels have occasional seating and there are two secluded seating areas at basement level. The planting used throughout is a mix of hardy tropical shade lovers in the basement area whilst the planting on the upper floors responds to the light levels received in reality.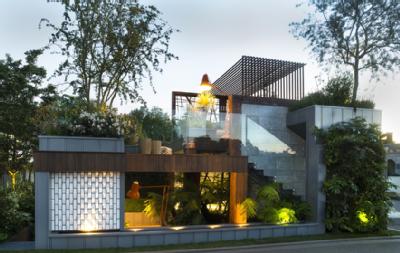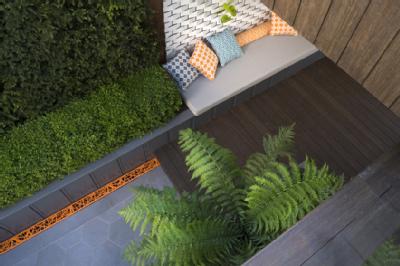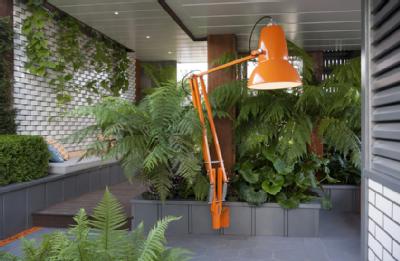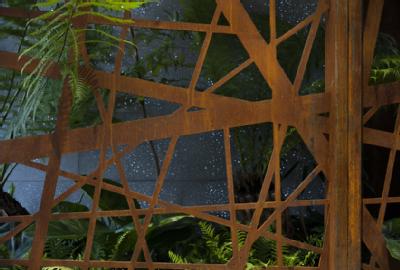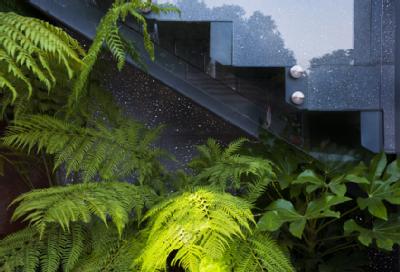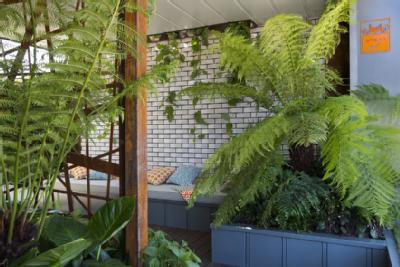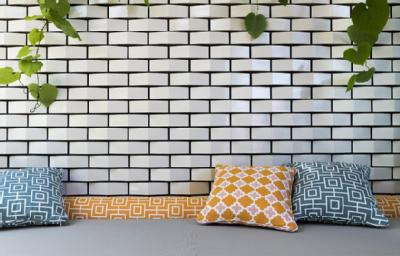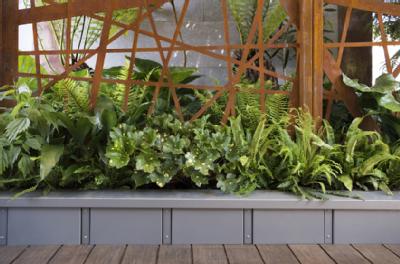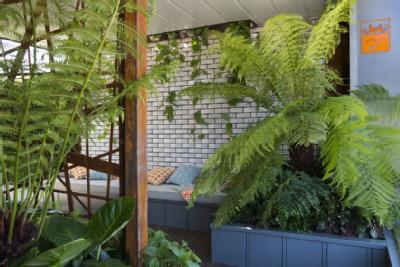 Shepherd's Bush
A tiny courtyard garden at the rear of a terraced house, this area was previously entirely decked. The client's brief was to create a green oasis for both children's play and for entertaining. Powder coated planters were used to create raised beds around the artificial lawn. A Big Green Egg barbeque was installed into a bespoke wooden console to create an outdoor cooking experience. Antiqued mirrors reflect planting and bounce the light around making the garden feel much larger than its actual size while overhead festoon lighting creates drama at night. The planting is all season with colourful highlights accented by a vertical green wall.