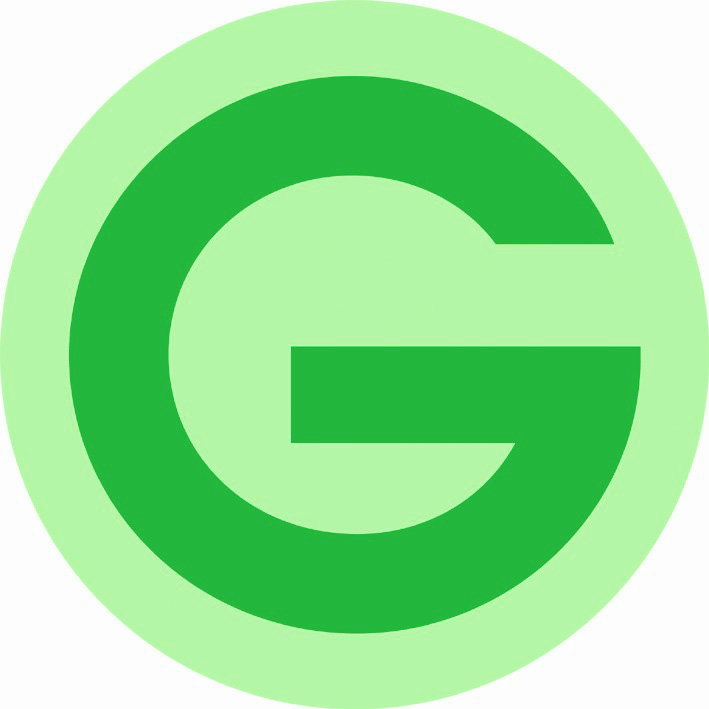 Accredited Contractor
Surrey, GU10 5RJ mail@goddards-landscape.co.uk 01252 850637 www.goddards-landscape.co.uk





Search again
About Goddards (Landscape Contractors) Ltd
Established in 1977 Goddards (Landscape Contractors) Ltd operates throughout Southern England building soft landscape schemes to exceptionally high standards to a variety of client types including high end Private and Commercial Residential, Schools, Universities, Hospitals, Office Buildings, Sports Facilities & Hotel Complexes. The Company excels in planting of all shapes and sizes, from 3-5 litre shrubs to 12m tall trees, parkland to intensive small city plots. Experienced Management and Implementation Teams ensure that projects are completed on time and at the agreed budget. The Company also contract grows plants for specific contracts and offer a range of associated disciplines.
Areas covered
North Thames, South Thames
Types of work undertaken
Irrigation (unlimited)
Soft Landscaping (unlimited)
Domestic (unlimited)
Ponds And Water Features (unlimited)
Reclamation And Erosion (unlimited)
Roof Gardens/Green Roofs (unlimited)
Disabled/Historic Gardens (unlimited)
Fencing (unlimited)
Interiorscapes (unlimited)
Commercial (unlimited)
Land Draining/Sand Slitting (unlimited)
Grounds Maintenance (unlimited)
Sports/Leisure Facilities (unlimited)
Arboriculture (unlimited)
Forestry/Mature Tree (unlimited)
Decking (unlimited)
Pesticide/Weed Application (unlimited)
Hydroseeding (unlimited)
Projects
Broadmoor NHS Hospital Central Courtyards
Construction of the new hospital containing 162 mental health beds, which will transport the 150-year-old hospital into the 21st century, providing a modern, fit for purpose environment, and securing the future of high security mental healthcare locally. Goddards worked with Kier to make safe the patients courtyard gardens, and the Central shared Gardens within the new Hospital. Works included the removing of 200mm layer of topsoil which contained objects which could be used for potential harm using metal detectors, followed by installing a membrane, topsoil and new planting.
Leighwood Fields Phase 1, 2 , 2.2, 2.3 & 2.4
Leighwood Fields is a beautiful development in Surrey, hosting a range of 2, 3, 4 & 5 bedroom properties incorporating, housing association and privately owned homes, each phase has a play area for the local children. Within the £1million budget, Berkeley Homes have also provided other amenity areas including woodland, and parkland walks. Each phase Includes, semi-mature tree and specimen shrub planting, with individual plots receiving shrub planting and turf to fronts and rear gardens.
Crawley Civic Offices
Installing planting beds, trees and lawns within the public realm as part of to the new building located at the eastern end of The Boulevard in Crawley town centre, also includes 273 flats (of which 109 will be affordable), a new public square, public realm improvements, ground floor commercial space for a restaurant/café and district energy centre as part of the wider Crawley regeneration scheme.
Crawley Town Centre
Installing new trees, shrub beds, wildflower grass areas and oak knee rail fencing along The Boulevard and College Road. As part of an £8.85million scheme to 'breathe new life' into the heart of Crawley and support economic growth. A project to improve town centre connectivity and public spaces as well as supporting development opportunities at the Town Hall, County Buildings, Telford Place and Crawley College.
Wembley Park E04 Public Realm
The first part of a 21-acre public realm park adjacent to Canada Gardens, installed during 2020 and completed this year. Sloping lawns, terraced beds and banked planting areas lead the eye to and away from a series of water bodies containing fountains, babbling rock features and cobbled rills. Thousands of metres of subsoil and topsoil were spread, and a large number of semi-mature trees planted. All shrubs were Contact Grown to ensure the highest quality. Large grass areas encompassed a public performance area, where specialist reinforced turf was used.
Knights Quarter
Knights Quarter is a collection of new apartments and townhouses located in the heart of Winchester. Enjoy the best of city life just a stone's throw away from the open countryside. This vibrant development is situated only half a mile from the city centre offering a taste of Winchesters lively culture and rich heritage.
Kings & West Blatchington
The Schools grounds includes semi-mature tree and specimen shrub planting with new sports pitches and playing fields. This £400,000 project also includes a much-loved wildlife garden, this will see the children learn about the importance of looking after our environment.
Vaultex Park & Ride
Goddards installed Landsmiths Associates very diverse planting scheme, creating a biodiverse environment for both an urban and rural setting, within the heart of Winchester. Adding 287 additional Park and Ride (P&R) car parking spaces at this site; a multi-storey car park with 800m2 of photovoltaic panels and 16 Electric Vehicle (EV) charging bays. Vaultex P&R is a priority action on the council's Carbon Neutrality Action Plan and will be one of the first of the actions delivered.
St Edward Hartland Village Phase 1F
Large mixed housing development incorporating housing association and privately owned homes. St Edwards have also installed many other amenity areas including woodland walks and play areas for the children. Hartland Mews has a new primary school and Village Centre, so everyone can enjoy the amenities and community facilities just a few moments from their front door. Each phase also includes semi-mature tree and specimen shrub planting with individual plots receiving shrub planting and turf to fronts and rear gardens.
Wembley Park Canada Gardens, E03 Podium
An amazing 16,000m2 podium garden which required the lifting and subsequent spreading of 1000's of cubic metres of lightweight subsoil and topsoil on this high-level podium garden. Over 100 extra-heavy standard and semi-mature trees and 10,000 plus shrubs, 400m2 of turf and hundreds of bags of mulch were also lifted and installed during the 7-month build programme. Such was the excellence in finish of the scheme we were awarded a BALI Principal Award in 2021.
Wembley Park, Olympic Way, The "Avenue of Champions"
A three-year project saw the planting of 25 pairs of Semi-Mature trees, each in excess of 60cm diameter, sourced from Lorberg, Lorenz von Ehren and Van den Berk Nurseries. The scheme, designed by Gross.Max, mandated that each pair of trees were selected as a species originating from different latitudes across the World. A logistically challenging scheme, due to its continuing to be a live public thoroughfare throughout the build, was carried out over 3 phases.
Royal Star & Garter
A high quality Tim Lynch Associates scheme which incorporated mature 'Instant hedging' to boundaries, lawns, water features, formal gardens using mature trees, specimen shrubs; set around meandering paths leading to raised vegetable beds, a greenhouse, tool shed and wooden gazebo. Cushioned teak seating and tables to allow the residents to relax in the grounds were placed around the courtyard near the lit, moving water feature. We also installed a dementia garden, bespoke lightweight planters to 2nd and 3rd floor outdoor terraces, and a native buffer zone adjacent to a brook.