Accredited Supplier
Lincolnshire, LN9 5LZ enquiries@crowders.co.uk 01507 525000 www.crowdersnurseries.co.uk

Search again
About Crowders Nurseries
Established in 1798, Crowders Nurseries are a nationally renowned wholesale grower of native and ornamental trees, shrubs, and all hardy plants for the trade - from high end private domestic schemes to large national infrastructure programmes. Crowders are a 7th generation family owned business, with over 200 years of experience. With our specialist knowledge, we are able to satisfy the larger demands for stock and will undertake contract growing to ensure quality and supply at the right price. We supply BALI members throughout the country and have been associated with many BALI Award winning schemes. We are always involved in major infrastructure programs and were the largest nursery stock supplier to London 2012 and are the sole supplier, with a Tier 1 contract, to supply 7m trees and plants for HS2 . Our commitment to customer service is unrivalled and we were delighted to be a BALI Award winner in 2017 for "Exceptional Affiliate Service". We hold registration to both ISO9001 and 14001
Areas covered
East Anglia, International, Midlands, National (Eng/Wales/Scot/NI), North Thames, North West, Northern Ireland, Scotland, South Thames, South West, UK Islands, Wales, Yorkshire North East
Types of work undertaken
Commercial (unlimited)
Nursery Stock (unlimited)
Soft Landscaping Materials (unlimited)
Projects
Fulham Wharf
Crowders Nurseries were delighted to have been chosen as the supplier for Fulham Wharf - a project which went on to win a principal BALI award in 2016 for green roof installations and roof gardens. At over an acre, Fulham Wharf is the largest roof garden in London, and as part of the project, we supplied 6,500 plants - including large topiary plants and instant hedging, as well as raised beds and podiums of specimen herbaceous, grasses, ferns and shrub borders. This, combined with our extensive quality checks, resulted in an instant high end look as envisaged by the developer for this high profile project. In addition to supplying instant impact material, we also worked closely with our customer to ensure we met all of their on-site requirements, including timed deliveries by vehicles registered to meet the silver FORS standard.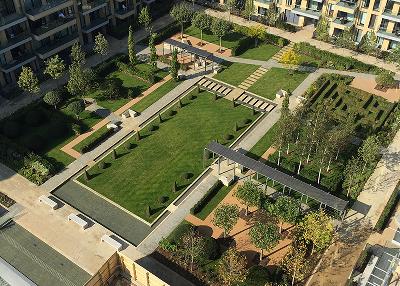 Olympic Park
We were delighted to have been involved in the London Olympics 2012, as a supplier of native shrubs, trees, hedging, instant hedging, perennials and ornamental shrubs for both the Athletes' Village and the Olympic Park. As part of this nationally significant project, we contract grew 2 million plants, hosting frequent growing season inspections attended by representatives of the ODA, the management contractors, landscape consultants and the landscape contractors. We also provided contingency container grown trees (with the correct provenance and to the required specification) at short notice - after another supplier's lot was rejected on quality grounds by the ODA's landscape inspection team. For the services we provided on this project, we were also granted a licence agreement for London 2012 Supplier Recognition.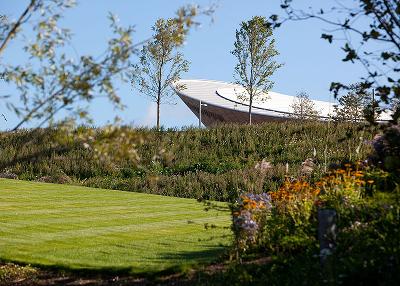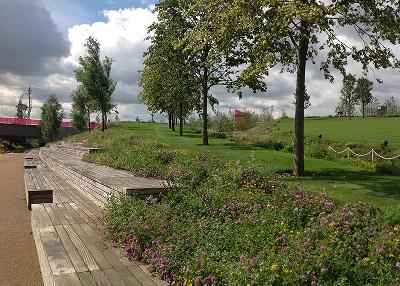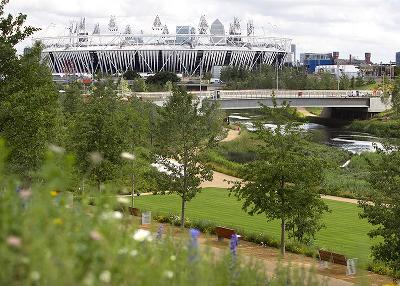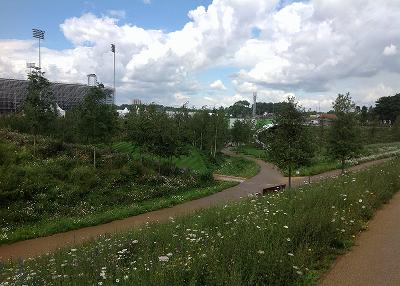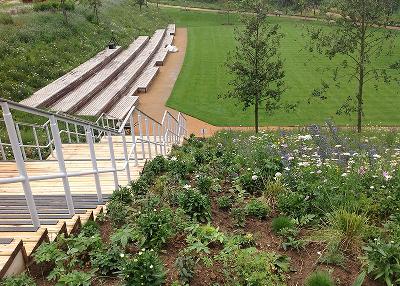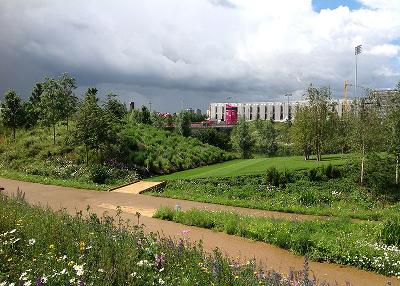 Petwood Hotel
The Petwood Hotel is an iconic feature in our local area, and as a result, Crowders Nurseries were delighted to supply plants for the restoration of their historic Edwardian gardens (spanning over 15ha). As part of this project, we both grew and sourced material to exacting standards, and the hotel (as well as its established woodland) are now surrounded by a unique mix of large topiary and trees, established hedging, mature Rhododendron walks and herbaceous borders.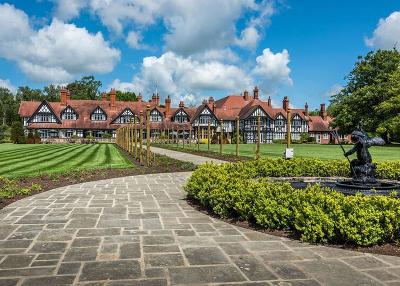 Kennington Park
We were thrilled to have the opportunity to supply plants to Kennington Flower Garden - a formerly neglected space which was transformed back to its former glory after securing two rounds of Heritage Lottery Funding. As part of this project, Crowders Nurseries supplied 11,000 mixed herbaceous shrubs, trees and hedging plants - covering 150 varieties and ranging in size from 2 litre to specimen trees.