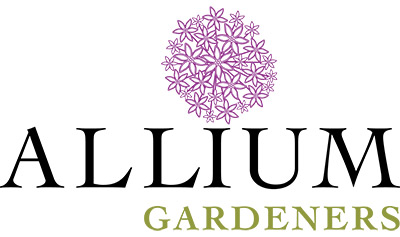 About Allium Gardeners Ltd
We provide landscaping, design and maintenance services to both residential and commercial customers throughout Suffolk, Essex and Cambridgeshire. For over 20 years, we have worked with our clients to bring their visions to life. We have created many varied and inspiring gardens utilising our extensive knowledge to suit different budgets. Our experienced staff work with a wide range of building materials and techniques enabling a diverse selection of services.
Areas covered
North Thames
Types of work undertaken
Interiorscapes (up to £100,000)
Roof Gardens/Green Roofs (up to £100,000)
Grounds Maintenance (up to £100,000)
Invasive Weed Control (up to £100,000)
Domestic (up to £100,000)
Ground Reinforcement Systems (up to £100,000)
Reclamation And Erosion (up to £100,000)
Road/Roadside Construction (up to £100,000)
Hydroseeding (up to £100,000)
Ponds And Water Features (up to £100,000)
Decking (up to £100,000)
Design Facility (up to £100,000)
Golf Course Construction (up to £100,000)
Synthetic Surfaces (up to £100,000)
Land Draining/Sand Slitting (up to £100,000)
Disabled/Historic Gardens (up to £100,000)
Fencing (up to £100,000)
Hard Landscaping (up to £100,000)
Pesticide/Weed Application (up to £100,000)
Irrigation (up to £100,000)
Arboriculture (up to £100,000)
Forestry/Mature Tree (up to £100,000)
Commercial (up to £100,000)
Sports/Leisure Facilities (up to £100,000)
Soft Landscaping (up to £100,000)
Playground (up to £100,000)
Projects
Homeslice pizza
As part of our Allium Alfresco team. We work for and maintain all Homeslice pizza restaurants in London and have done several planting jobs for them. Supplying planters and plants. Our 1st project was to plant the planters at the Bloomberg building in cannon street in the city with grasses. We since have planted their fitzrovia and shoreditch restaurants with corten planters and magnolia grandifloras. And recently changed the planters at the Bloomberg building with ivy and pinus mugo and adding skimmia japonica at Christmas with berries and fairy lights.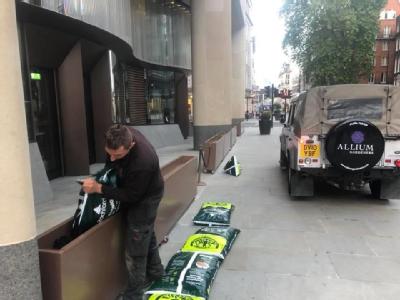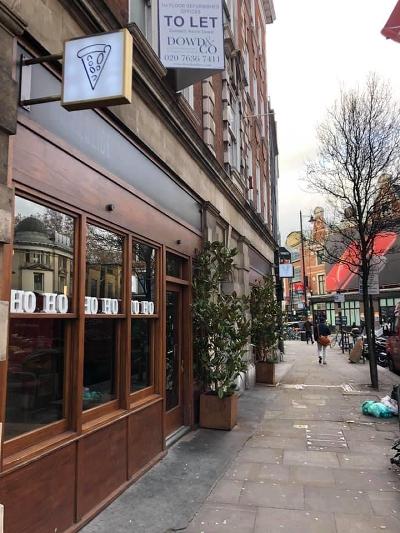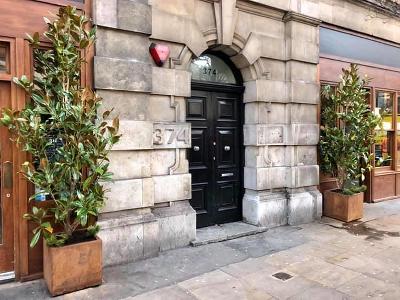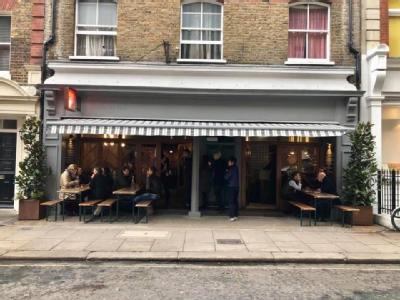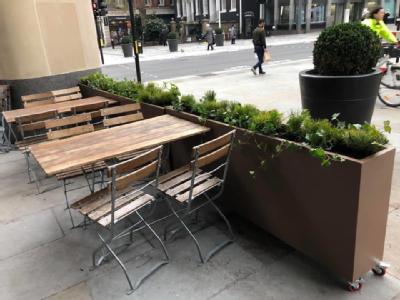 Turfing Clearance Project
We completed this project in January/February this year our client has a small baby and wanted a larger area for him to play, and as the existing garden was cut into 2 different areas it wasn't what they wanted. Also long term the client wanted to sell their property and as the garden was not in a presentable condition and a little pointless and by having a big lawned area it would be an easier project for a potential buyer. This job was in Loughton Essex.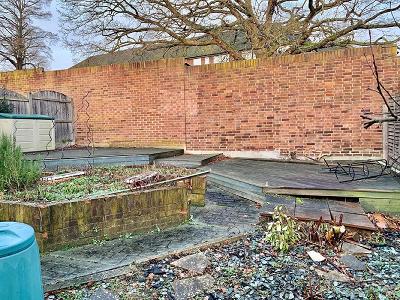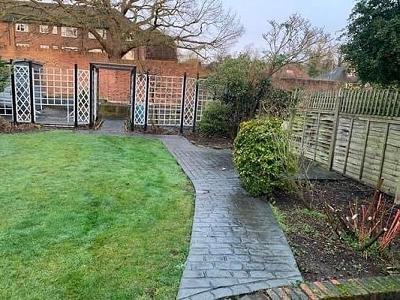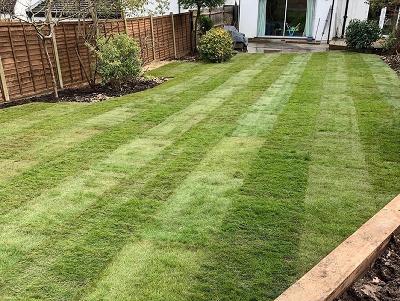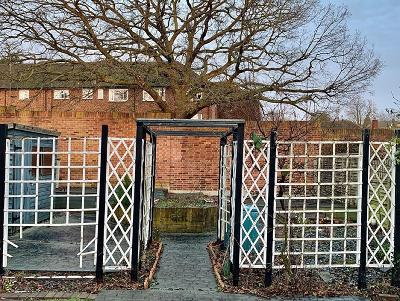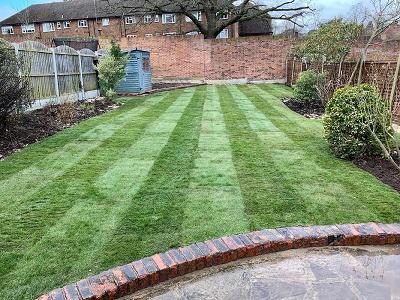 Woodland Walk
This is our woodland walk project in Lavenham Suffolk. Our clients had an area of land that was unused and realised it had the best view of the garden and so requested a solid oak pergola and patio using reclaimed stone from the houses original kitchen floor to sit under and put table/chairs, a place to have food and drinks and entertain admiring the rest of their garden.
And have a woodland walk linking to other parts of the garden using Everedge.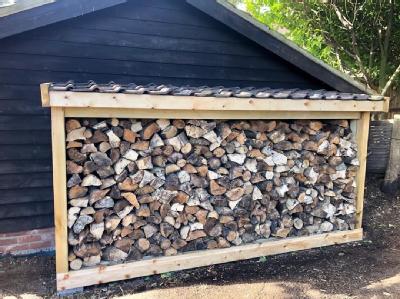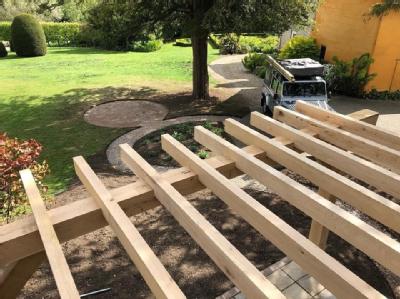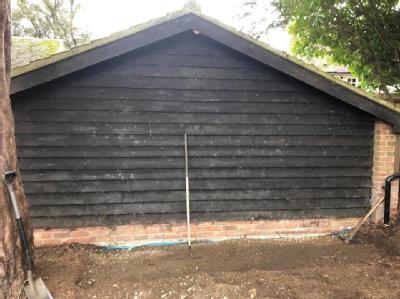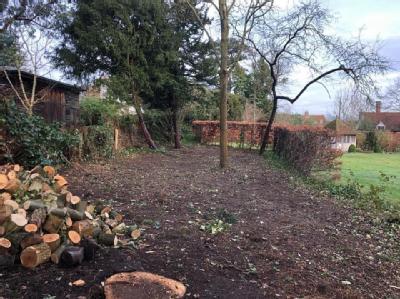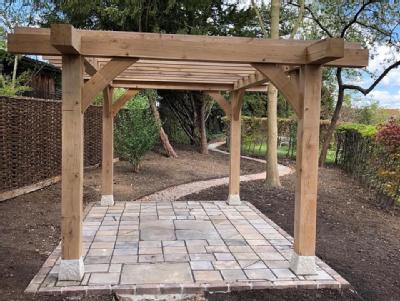 Hotel Du Vin
As part of our Allium Alfresco part of the business. Here are images of planting displays we carried out for hotel du Vin in Cambridge window displays, planters. They were ecstatic when we carried out the works. In a Grade II Listed building, Hotel du Vin Cambridge has luxurious boutique rooms with monsoon showers and Egyptian linen. Cambridge city centre is a 5-minute walk away.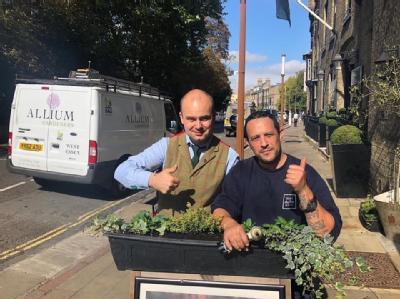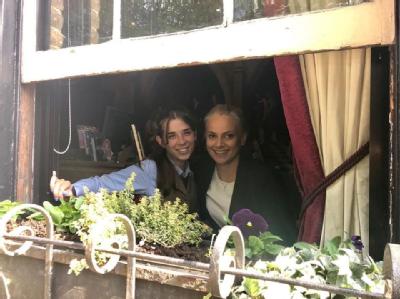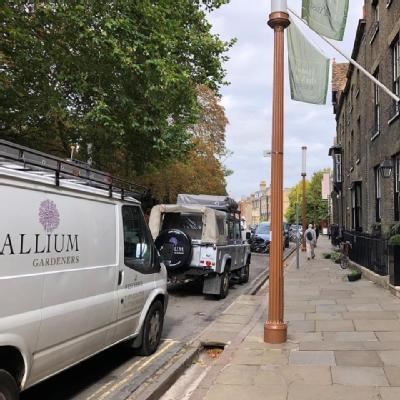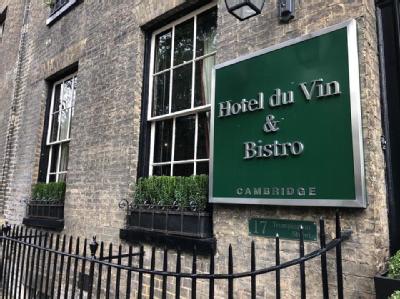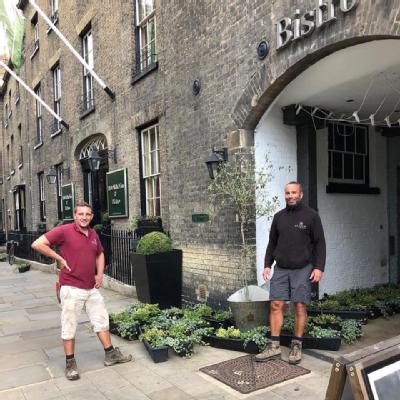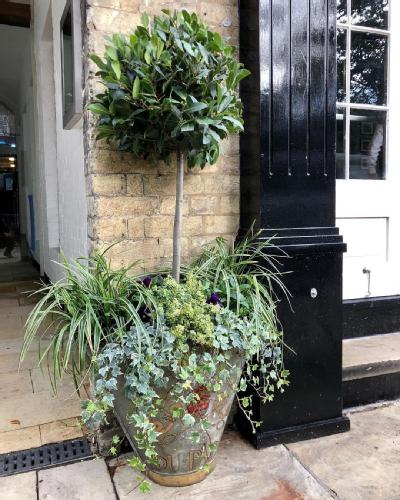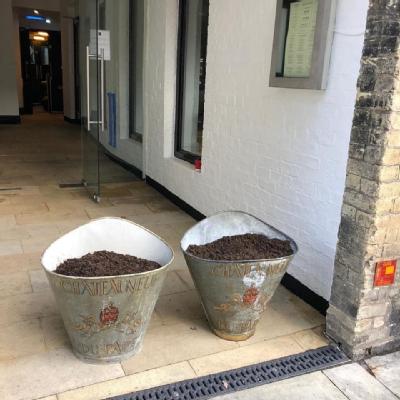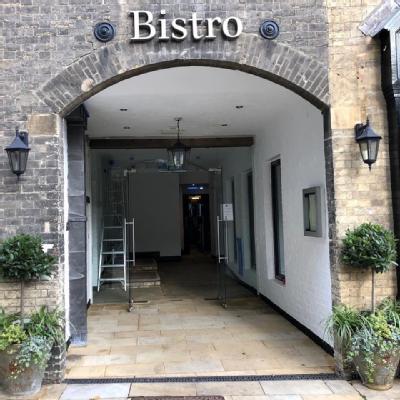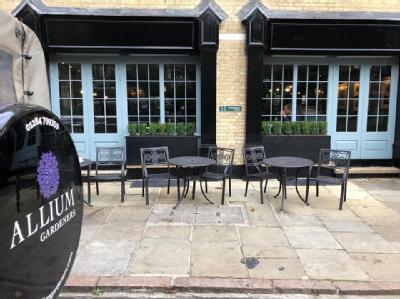 Secret Garden
This is our secret garden project for Dawn Green in Loughton In Essex. Our brief was to create a secret garden at the bottom our client's existing garden which was basically a wasted area and not used. A place they would want to come an relax and entertain with a breeze house if the weather was bad. They were absolutely over the moon.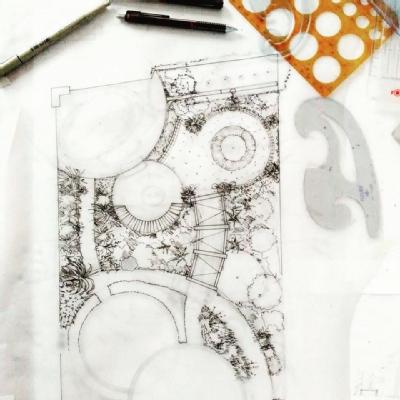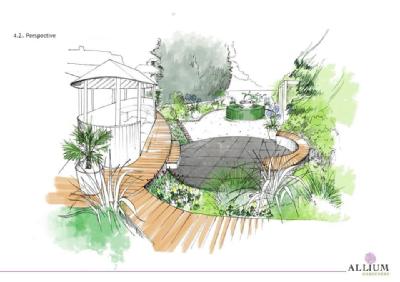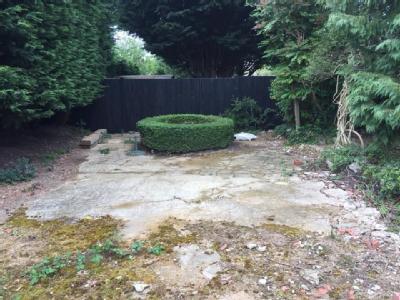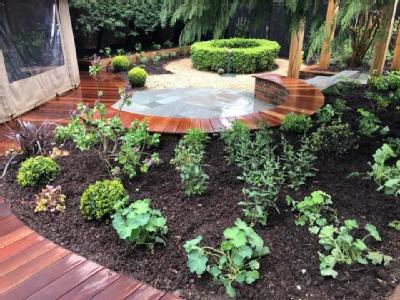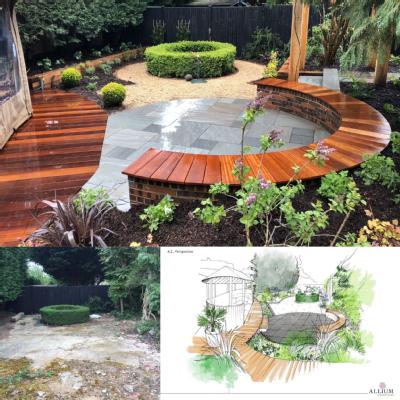 Cambridge Montessori
Design and landscaping completed for a sensory garden for the children with grasses, herbs, colour and vegetables for the children at Cambridge Montessori School. THe project was a sensory-garden for touch, sight, scent, taste and hearing. Cambridge Montessori is an independent nursery school in Cambridge, England which offers authentic Montessori education for children aged 1 to 5 years.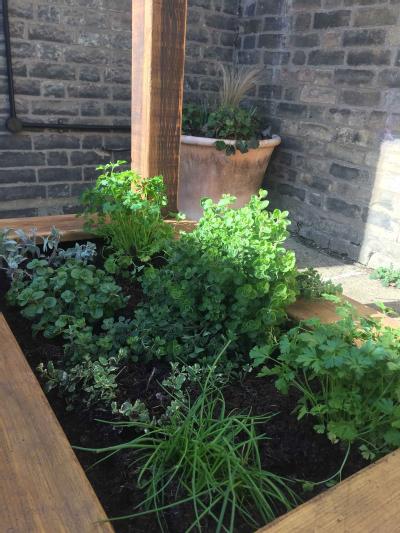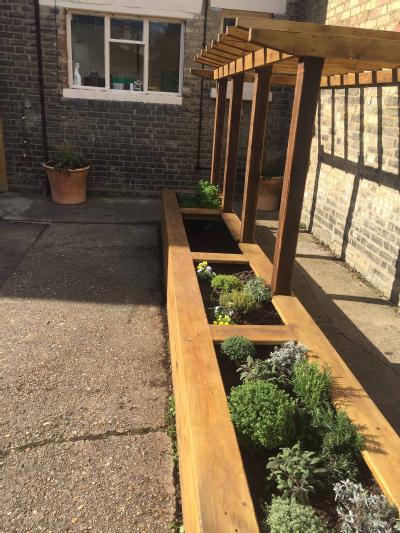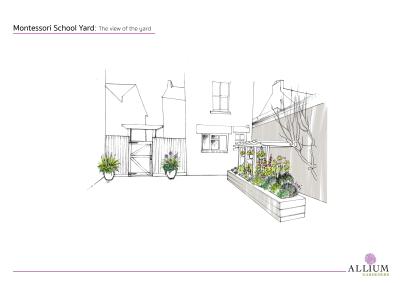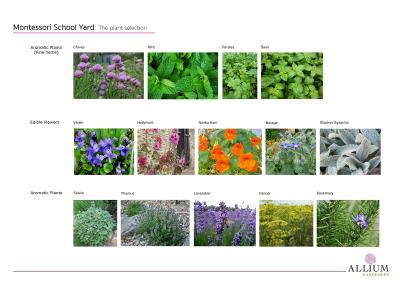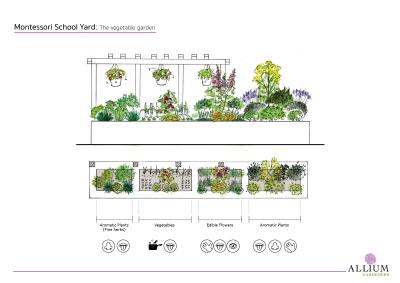 Cambridge Town Garden
This was a project we completed in Cambridge - a townhouse. The garden was tired and had an old pond. Our clients didn't really use the space, they wanted a garden they could use and entertain guests. So we raised the planter for growing vegetables which we made from sleepers. We also provided a planting area that grew lusciously in summer. They were extremely happy and can now enjoy the garden year long to entertain guests and spend time outdoors in their private green space.