Accredited Supplier member Makita, the foremost manufacturer of power tools in the world. With 100 years' experience, their products have lauded the world over for both their performance and quality.
Our Technical Officer often tests out new products which may be of interest to Association members, focussing mainly on landscaping equipment including mowers, brushcutters, hedge trimmers.
In early March on the grounds of Walton Hall in Warwickshire, Makita launched a wide range of new kit for landscape professionals.
Significantly, the 30 new models at the event were all-electric, powered by batteries. In his opening speech, Mark Earles, Business Development Manager, stressed the potential for battery-powered equipment in the future, and indicated continued investment in the technology by Makita. Further information about the new product launch is available in the downloadable document on this page.
For any further questions regarding equipment, members are able to contact our Technical Officer Owen Baker via owen.baker@bali.org.uk or call +44(0)24 7669 0333.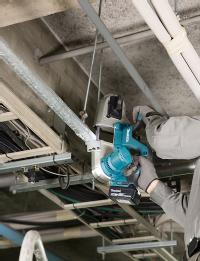 To find out more about Makita's new product range visit www.makitauk.com