Kubota has unveiled a prototype compact electric tractor and mini excavator for the grounds care sector.
Accredited Supplier member Kubota, the company responsible for producing machinery and engines found on nearly every construction site the world over, has unveiled an electric prototype compact tractor for the grounds care sector alongside a battery-powered mini excavator.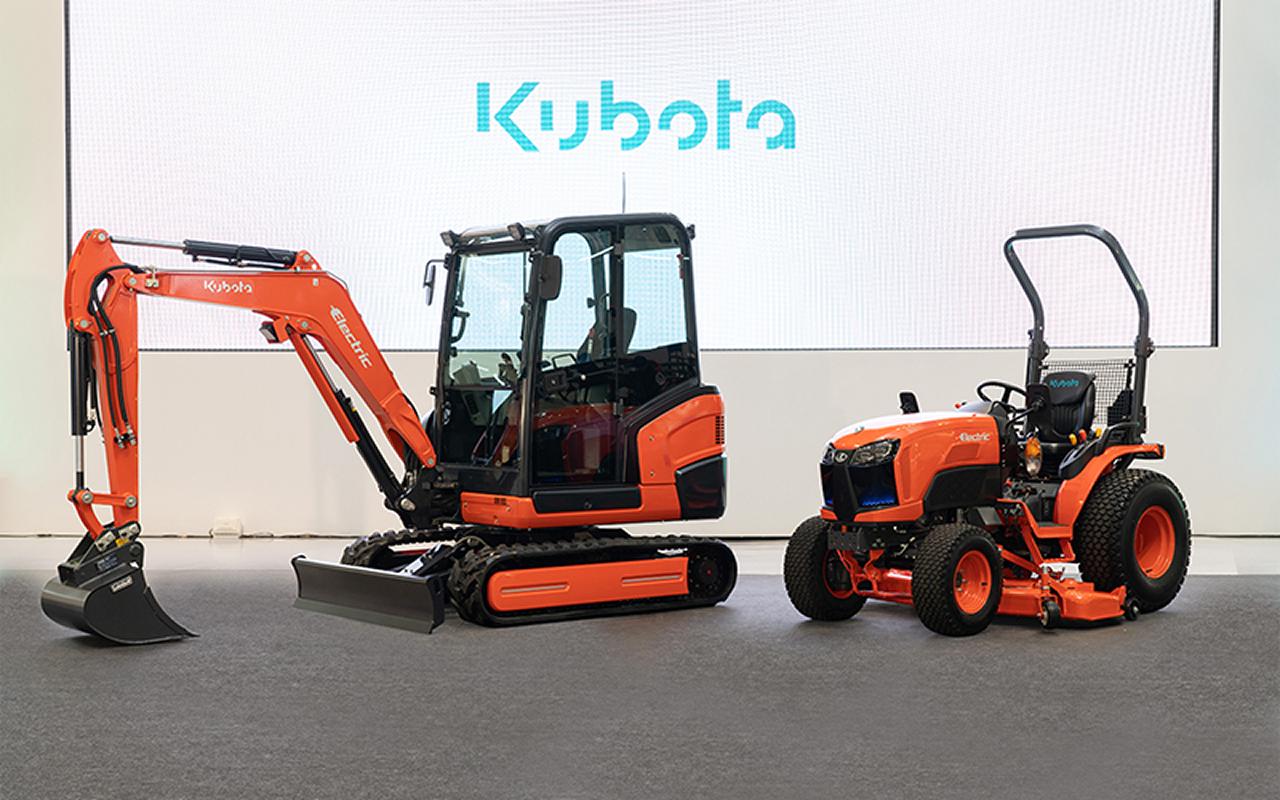 Although details are currently limited, the following has been confirmed for the compact tractor:
The prototype is powered by lithium-ion batteries and is designed to operate using the equivalent output of compact tractors with a diesel engine. Kubota has not yet indicated which diesel-powered tractors the output is equivalent to, but somewhere in the region of 18 – 26 HP is likely
The model shown in a photo supplied by Kubota features a tractor design similar to the familiar Kubota B1 and B2 series range of tractors, fitted with a mid-mounted mower, hinting at the model's likely use. Target applications in the press release include: Weeding in parks, transportation and fertilizer application.
The mini excavator resembles Kubota's KX range of mini diggers. As with the tractor, details are limited currently limited, but Kubota state the power output is equivalent to that of mini excavators with a diesel engine and the machines intend for general construction works.
In their press release, Kubota acknowledge the global shift towards electric vehicles and suggest the new venture signifies Kubota's continued investment in meeting the needs of its customers. Kubota confirms they have engaged in research and development of electrically powered equipment, including motors, inverters and battery packs.
It is not yet clear whether, like their current range of internal combustion engines, Kubota will also provide this new power source to global equipment manufacturers for their own machinery, or retain the new technology for their own use. Regardless, tests are due to start in France this year with plans for electric tractors and electric compact construction machinery due soon after the following development.
Whereas JCB recently released the first fully electric mini digger with their 19C-1E, a fully electric compact tractor would be an industry first, and something our Association is very much looking forward to learning about.